How to build a queer city: Mumbai, Delhi, Bengaluru could take a cue from mid-19th century Berlin
In India, where Section 377 of the Indian Penal Code criminalises gay sex, a thwarted community has managed to survive, protest with a song and dance, throw parties, and crawl under the sheets whenever it pleases
Editor's note: Beginning 15 October 2017, we're running a series called 'By Design' that looks at Indian cities from the perspective of urban design. How can design make the quality of life in India cities better? How can the architecture of our infrastructure prevent life-threatening situations like flooding, or rush-hour stampedes? What solutions can simple design changes offer to monumental urban problems? We'll be discussing all this and more, in 'By Design'.
An uptight nation that gets its knickers in a twist every time someone eats a piece of meat designated as sacred, or writes a book that questions and subverts, or makes a film about a fictional queen, can be a hostile place for minorities. Sexual minorities, treated as refugees, or worse, criminals in their own countries, are often compelled to seek sanctuary in less oppressive cultures.  But if the lesbian, gay, bisexual and transgender (LGBT) community in India was offered the opportunity to reimagine the metropolis, it might be tempted to model Delhi or Mumbai or Bengaluru or Chennai on Berlin in the flamboyant mid-19th-early-20th century, before the rampant homophobia of the Nazi regime incarcerated and killed thousands of homosexual men.
Robert Beachy's book, Gay Berlin: Birthplace of a Modern Identity, published in 2014, mentions a police commissioner named Leopold von Meerscheidt-Hüllessem, who, in the 1880s adopted liberal policies towards homosexuals after ascertaining that clubs and bars frequented by them were not places of public nuisance or debauchery. The first gay magazine in the world, Der Eigene, (The Self-Owning) was published by Adolf Brand in Berlin in 1896.
In the 1920s, Charlotte Wolff, a young lesbian who became a sexologist who was later exiled under the Nazi regime, wrote in her memoir, Hindsight: An Autobiography, which was published in 1980:
"Homo bars and nightclubs had sprung up not only in the trendy districts of west Berlin, but also in the poor neighbourhoods. One might see a line of Mercedes in front of the homo bars as well as in front of the upper crust lesbian nightclubs. Men and women, who may have been hetero, would greedily watch the comings and goings of the 'underground society,' which now goes by the horrible term 'subculture'. Some of those who came as onlookers would join in the fun and danced with partners of the same sex."
The term 'homosexual' was used for the first time by the Hungarian journalist and human rights campaigner, Karl-Maria Kertbeny in 1869, when, in an anonymous report addressed to Dr Leonhardt, Prussian Minister of Justice, he called for the abolition of criminal laws on "unnatural acts". The word was put to good use in the Berlin of the 1920s, described by a visitor in a letter published in Masques in 1983, as "this big blond bitch of a city." Clubs and bars, with their boudoir-like ambience and lighting, became bastions of middle-class homosexual life in the city. The 'Homosexual Row' was a string of bars along Siegesallee, which led to the Brandenburg Gate. In the book A History of Homosexuality in Europe: Berlin, London, Paris 1919-1939 (Volume I) Florence Tamagne writes, "Conti-Kasino held theme evenings, a musical soirée on Tuesdays, an evening for the elite on Thursday, private parties on Saturdays. Kleist –Kasino, 14 Kleiststrasse, was frequented by the trade and banking clerks; lower middle class men who savoured the furnishings, the cocktails and canapés."
Berlin's lesbian subculture was also characterised by sophisticated clubs that hosted theme nights like a Bavarian alpine festival or a Rhenish grape harvest festival. Soft lighting, frozen sherry, sparkling wine and jazz provided a languorous setting for these female meeting places, and information about clubs and masked balls could be found in the lesbian newspaper, Die Freundin. Vita Sackville-West is believed to have attended one of these jamborees.  "We went to a ball of Sodomites," she wrote in a letter to Virginia Woolf in 1929, published in the collection, The Letters of Vita Sackville-West to Virginia Woolf in 1984. "A great number of them were dressed as women, but I suppose that I was, in this respect, the only authenticate article," she revealed.
In India, where Section 377 of the Indian Penal Code criminalises gay sex, a thwarted community has managed to survive, protest with a song and dance, throw parties, and crawl under the sheets whenever it pleases. Mumbai has had rollicking homosexual shindigs since the 1970s and '80s. One of the city's first bars that was known for its gay clientele was a tiny one called Gokul, located behind the Taj Mahal Hotel in Colaba. Discotheques like Voodoo, also in Colaba, were spaces for queer young executives and professionals to meet, flirt, dance if they felt like it. It was where Led Zeppelin had performed, impromptu, in 1972. A police raid, carried out to foil a prostitution racket, led to its closure in 2012.
Apart from the thumping party scene, gay activism, led primarily by Ashok Row Kavi, became the affirmative voice of sexual minorities. Bombay Dost, the country's first gay magazine was founded by him in 1990. He also set up the Humsafar Trust in 1991 – a taskforce in the field of HIV/AIDS awareness and prevention. The organisation has grown to include research and advocacy for the emancipation of the LGBT community, and has a youth subset called Yaariyan, an LBT wing called Umang, and Kinnar Asmita for the Hijra and transgender community.
Row Kavi, who is currently the founder-chairperson of the Humsafar Trust, mentions egalitarian undertakings like the Queer Azaadi Mumbai Pride March or Yaariyan's Gulabi Mela, which bring gay movements onto the streets, chowks, beaches and public grounds. "Gay Pride events should obliterate class consciousness," he advocates, adding, "it's important for gay communities to gain critical mass."
Homosexual movements, particularly activism, when restricted to the bourgeoisie or the avant-garde members of a community, dwindle into a declaration of alternate lifestyle steeped in hedonism and inaccessible to the queer person on the street. An ideal 'gay city' is one in which a crusade invites its people, or comes closer to them. Public spaces like Mumbai's Chowpatty Beach or the 1.2 kilometre long Bandstand Promenade are picturesque cityscapes for same-sex couples to steal a moment. "I kissed a man standing in the open, on Bandstand, and no one batted an eyelid," divulges 38-year-old activist Harish Iyer.
While Iyer is openly 'out', there are those who lead closeted lives, and for them, the city is fraught with the perils of being caught and exposed to the derision of friends and family. Debendra Nath Sanyal, a 26-year-old core team member at Yaariyan, mentions the need for 'safe spaces' in the city – LGBT-friendly cafés and pubs for queer people who lead dual lives (straight at home, gay with friends) to meet without the fear of being judged for their orientation. Motifs of gay pride – like the rainbow flag fluttering outside a café – are helpful hints for homosexuals on a simple quest for coffee and a sandwich, in crowded heterosexual cities.
But homosexual liberation and inclusion involves so much more than boisterous declarations of one's orientation at festivals and marches, or watering holes with queer patrons. Finding rented accommodation in cities like Delhi – challenging at all times for heterosexual singles – is an excruciating process for queer men and women. Aditya Advani, a landscape architect who lives in South Delhi's Defence Colony with his partner Michael and their five-year-old twins, Amrita and Shiv, mentions the Haight-Ashbusy district within San Francisco as an example of an area that became a bohemian enclave for the flower children of the 1960s. "Imagine the possibilities of an enclave for gay people, or even single people – here, singles are seen as wrong or lesser in some way or criminal. What if they had their own colony?" he asks, rhetorically. He suggests building community centres and retirement homes for homosexuals, as well as a smattering of gay book stores in metropolitan centres.
While there are facilities like GHAR (Gay Housing Assistance Resource), an internet-based housing facilitator for the LGBT community founded by Sachin Jain in 2000, Indian cities are built to cater to the dominant ideal – monogamous, heterosexual, middle-class families. A change in the orientation of a town or city  would require altered mindscapes before the landscape follows suit.
Stay tuned for more from our 'By Design' series over the coming weeks.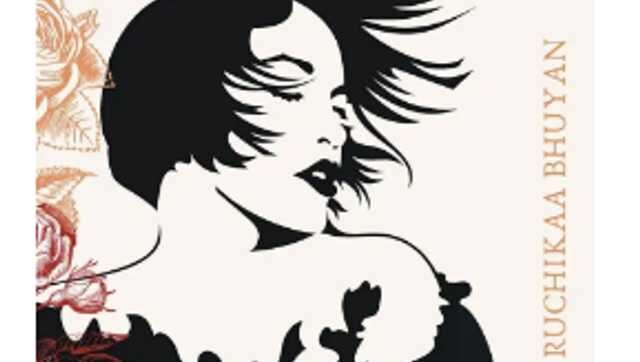 Arts & Culture
From subject, characterisation and style, it has been a great read all through
India
In the picture, a girl can be seen holding up the placard high, amidst the legions of the crowd
Football
After comments by Qatari officials this year, FIFA reaffirmed that LGBTQ rainbow flags would be allowed around stadiums.