How Queer Muslims are navigating the twin challenges posed by religion and sexuality
Being Muslim and being queer are still largely perceived as mutually exclusive
I met Mohammed Shaik Hussain Ali in that quintessential San Francisco meeting space — an airy industrial coffee shop — busy, crowded, in fact, for a Sunday morning. He arrived, dressed in a blue shirt and black vest, and we sat down at one end of a large communal table to talk about what it meant to him to be queer and Muslim — two apparently polar identities that he seems to navigate with ease. Never feeling an internal conflict between these two identities or the need to choose one over the other, Ali rejects the mainstream Islamic idea that the Quran outrightly forbids homosexuality. "I learnt Arabic to read the Quran because I didn't want to rely on anyone else's translation. And what I read buttressed the idea that there was no sin in this and me being gay does not affect my following any of the other tenets of the religion like prayer, fasting or zakat," he explains.
"I knew I liked men before I ever heard the word 'gay' but until 2000, I thought I was the only person in the world who felt that way," says the software engineer who moved to the United States about a decade ago. It was a matter of time before Ali, thanks to internet chat rooms, discovered more people who shared his feelings and created a small group of friends who continue to support each other to this day. Today, Ali is a published author and chairperson of Trikone, a non-profit organisation for anyone who identifies as South Asian and queer and part of a growing population of Muslims who maintain ties to their religion while also accepting their identity as queer.
Ali's story, while relatable to most queer Muslims, especially those who grow up in smaller towns or conservative households, is an exception. Being Muslim and being queer are still largely perceived as mutually exclusive. This is more pronounced in India where the social stigma attached to homosexuality is still intensely prevalent. Most people have to choose.
Sadia Sharif, a bisexual woman who grew up reading the Quran and offering namaz, culturally identifies as a Muslim; she no longer practices Islam in the way that she was taught. Saad, an engineer based in Delhi, identifies as bisexual and has dated both men and women. From an extremely conservative family that would be "livid if they found out he was dating a woman, let alone a man," he gave up his faith as a child, although he keeps this fact and his sexuality hidden from his family. For Ahmad Fawaz, a Delhi-based student, efforts to understand the Quran better and discuss the subject with scholars and theologists led to a realisation. "I understood that this requires me to walk out of the frame of structured religion itself. However, the identity of Muslim is almost impossible to let go of and I don't wish to either. It's part of everything I am. Moreover, wearing my religion on my sleeve has not only been a theological necessity, but now in our times, a political necessity as well for me. Hence, I hold on to this identity for more reasons than one," he explains.
That the majority of India continues to be culturally conservative about matters regarding gender, sex and sexuality means that queer individuals struggle for acceptance and approval from their families and communities, irrespective of their faith. "Queer Muslims face the same kind of stigma and cultural homophobia. But as someone who is raised to think that there is a contradiction between your faith (Islam) and homosexuality, it can be very disturbing," explains Rafiul, an activist and researcher who "is very interested in studying how LGBTQ+ Muslims are negotiating and navigating their queer and Muslim identities especially with the climate of the right-wing dispensation at the Centre."
Given that not a lot of Muslims are active within the LGBTQ+ community, it can be very difficult to find someone who has a shared experience. This is also because religion and faith hardly ever comes up as a topic of discussion. "I attend community gatherings and events regularly, and while other intersectionalities such as physical disability, and Dalits have found a strong voice for themselves within the movement, Muslim voices remain unheard," informs Alim, a 25 year old based in Delhi.
"I don't think many in these collectives comprehend the contemporary issues and realities of Muslim lives as there are hardly any practicing lower middle class Muslims who are part of these," says Ahmad, who is a part of four queer collectives in Delhi. "I say 'practicing lower middle class' because I see the non-practicing middle to upper middle class as too assimilationist and hence lacking in 'political approach'," he says.
A growing LGBTQ+ movement and the cluster of organisations that have been actively fighting for LGBTQ+ inclusivity and offering support to individuals means that Muslims like Ahmad and Alim certainly have more spaces to turn to, than Ali did over 15 years ago, at least in big cities. While the long legal battle for the decriminalisation of homosexual intercourse is the leading issue that unites the community, the movement has been criticised for its lack of diversity and inclusivity. The last couple of years has seen a long overdue debate and discussion regarding matters of caste and class, led by Dalit-queer activists. But religions other than Hinduism, which is crucial to the caste discourse, continues to be subjects best left un-discussed.
While LGBTQ+ spaces are welcoming of Muslims, Rafiul discovered that they are more about being queer than being Muslim and one can be stigmatised for bringing up matters relating to religion. This stigma often translates into casual Islamophobic jokes, being asked to apologise for homophobia in mainstream Islam, or justify why they are practicing a religion that is so unkind to the community. "One can argue that if Islam in the form of Sharia has institutionalised homophobia, that LGBTIQ groups owe nothing to Islam either. But Islam is not the only religion which has institutionalised homophobia. So why then ask questions only to Muslims, one wonders, if not as a larger plan of other-ing Muslims?" says Ahmad. "While studying in Austin, my friends and I could attend Friday prayers and then go to a gay party after. Here, they link faith with conservatism and radicalisation," says Rafiul.
"I remember, I once made a poster saying 'Hated for being Muslim, hated more for being gay', but even while making it, I knew I was lying," says Alim, who comes from an economically privileged household. "Speaking from personal experience, I faced Islamophobia quite early in life, and in comparison, I have not been a victim of homophobia. I am expected to make my Muslim identity invisible in social circles while being gay is something that I am expected to flaunt," he adds.
Comparing the LGBTQ communities in Mumbai and Delhi, Ahmad says, "Mumbai was always right of centre and there are elements to this day which are sympathetic to an anti-Islam and Hindu Rashtra-ian idea of India, but in Delhi the voices have been more inclusive. Of late , however, the voices from the right have been more vocal as well, particularly with Narendra Modi at the helm."
Increasingly, queer Muslims are feeling the need to carve out a space where they can engage with issues pertaining to their faith and identity, and provide support to others like themselves. But this is harder than it appears. "To organise and come together, we need a certain kind of consciousness that comes from conversations and discussions. Not a lot of queer Muslims are active within the community and there is a lack of Muslim leadership — so that doesn't exist," says Rafiul.
In some cities in North America, another place where Muslims and Islamic identity are under threat, a growing community of queer Muslims are making sure their voices are heard among the LBGTQ+ community and outside. Every Friday, for a few hours, a church in Chicago sees a different kind of congregation. Muslims, of diverse sects, sexual orientation and genders, gather there to offer the Jummah prayers organised by Masjid Al Rabia, a women centered, LGBTQIA+ affirming, sect diverse organisation based in the windy city. Founded by a small group of people including Mahdia Lynn, a white Muslim woman of trans experience and Zaynab Shahar, a queer black Muslim, Masjid al-Rabia offers a safe space for queer Muslims to come together, socialise, pray and support each other through their respective experiences. More recently in the West Coast, a group of young women came together for a weekend of conversation, prayer and sharing at an intimate retreat for queer Muslim women. Organised by Laila, a South Asian queer Muslim woman, the retreat was the first time some of its attendees were in a space where they felt safe to be completely themselves. On a larger scale, MASGD or the Muslim Alliance for Sexual and Gender Diversity hosts a yearly retreat for LGBTQ+ Muslims and their partners. MASGD, launched in 2013, is an organisation that works towards increasing awareness and acceptance of gender and sexual diversity in the Muslim community, while also promoting a more progressive understanding of Islam that is built on the principles of justice and equality.
A rising sentiment of wariness among Muslims, makes groups like this all the more important as being Muslims and queer often means you are doubly marginalised in both the Muslim and the LGBTQ+ community, though in the latter it takes on more subtle forms. "I personally have faced quite a bit of Islamophobia within the (LGBTQ+) community," recalls Laila, "I wear the hijab so someone would say 'Why are you wearing that? Don't feel like you are oppressed out here.' And I would have to explain that I'm not oppressed and that it was my decision. So I've had to do quite a bit of education and things have really changed as a result of that."
These communities also offer a safe space for Muslims to work through internal conflicts, such as those like Ahmad battle. Mainstream Islamic thought forbids homosexuality outright and though this view is being challenged within the ambit of Islamic scholarship by the likes of Amina Wadud and Scott Siraj al-Haqq Kugle, queer Muslims often struggle with feelings of guilt and isolation when it comes to their gender and sexual identities. "I had girls there who said they had distanced themselves from religion after being shamed for being gay or being forced to follow it. But the way things were presented to them in our environment, it felt like they had other people that they could relate to and support and understand them. The retreat left them feeling closer to Islam and prouder Muslims," recalls Laila.
Back home in India, there are stirrings of a similar movement. "Muslims folks in the groups like me have only recently started realising their religious identity over their gendered and sexual ones as that's what's under the hammer now," says Ahmad, who Alim describes as "one lone crusader who takes it upon himself to speak about Muslim queers."
But Ahmad won't be alone for long. Things are far from bleak. Last week, Lucknow's LGBTQ+ community organised Uttar Pradesh's first pride parade, an event which proved that the movement, previously concentrated in large urban centres is beginning to reach smaller cities. The most memorable photograph from the parade was that of a young Muslim man holding a placard which read "I'm A Queer Muslim Babes, Get Over It!".
A week ago, Rafiul Rahman launched a Facebook page titled 'The Queer Muslim Project', which he hopes will grow into a movement that will empower LGBTQ-identified Muslims as well as address homophobia within the Muslim community. "It is very important that we have community awareness, we are so community oriented here in India and so attached to our families and that is how we are as a system. So the argument that we should ignore the community because it is inherently oppressive doesn't hold. I think it's important that we have more progressive conversations in mosques... it may not start within a day but we can make it happen. To begin with, we need to make available literature in Indian languages that gives a more progressive interpretation of what we have learnt so far. It requires a multi -pronged strategy where we have Islamic theologists who are voicing new and interesting ideas about gender and sexuality within the ambit of Islam and of course, we need Muslims activists to work with the LGBTQ+ community as well," he says.
"I am hopeful and optimistic. To LGBTQ+ Muslims, I would say, 'Yes, there is stigma on one end, and social and political pressure on the other. But one does not have to give up'."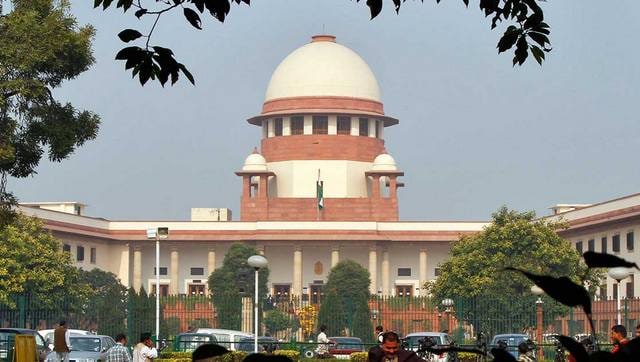 India
The apex court also expanded the definition to include any speech or hearing impaired individual or a person suffering from any other disability, who is considered to be a vulnerable witness by the competent court
India
The survivor, using her Instagram handle, said her name and identity were suppressed for the last five years
Politics
What is the harm in an honest "truth and reconciliation" effort with our troubled, violent past, as Vikram Sampath has suggested?