How Pt Brij Bhushan Kabra brought the Hawaiian slide guitar into Indian classical music's fold
A pioneer who modified the Hawaiian slide guitar to play classical ragas, Pt Brij Bhushan Kabra (1937-2018) passed away of a heart attack on Thursday, 12 April 2018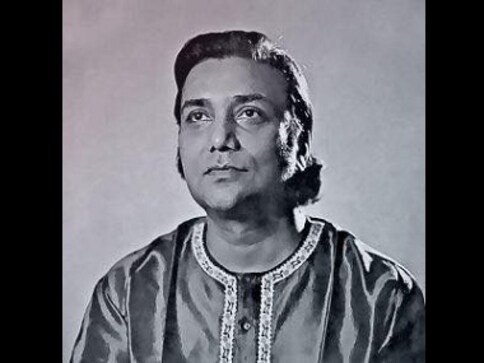 It was around 1968 that music lovers in India became aware of a new dimension of the Hawaiian slide guitar and a name that became inseparable from the instrument. A pioneer who modified the instrument to play classical ragas, Pt Brij Bhushan Kabra (1937-2018) passed away of a heart attack on Thursday, 12 April 2018.
Pt Kabra became a household name with the release of the vinyl record Call of the Valley, produced in collaboration with Pt Shiv Kumar Sharma (santoor) and Pt Hariprasad Chaurasia (flute). It became one of the most popular Indian classical musical records, and even went platinum.
Kabraji's unusual journey began much before, even though recognition came his way with Call of the Valley in 1968.
"I took the Hawaiian guitar from where Pt Kabra left off," says Pt Vishwa Mohan Bhatt, the Mohan Veena exponent. "He had changed the base strings of the guitar, which were not suitable to the finer sounds of the Indian classical music. I added 12 tarab strings and a tumba, for greater resonance."
Both Pt Bhatt and Pt Kabra, who experimented with the Hawaiian guitar, hail from Rajasthan. Like all pioneers, Kabraji's journey was challenging; he was treading a new path in his decision to play only Hindustani classical music on the guitar; additionally, he didn't come from a musical gharana. However, his exposure to classical music came early, and his musical West-meets-East repertoire was unique.
Ustad Ali Akbar Khan, the sarod maestro, was the court musician for Jodhpur royalty. His father, Shah Govardhanlal Kabra was the chief advisor for the Jodhpur king, an eminent businessman and land owner. Like most young men from well-to-do families, he too went to the imperial Scindia School in Gwalior and graduated in Geology from Udaipur. He underwent training in Business Administration with Hindustan Motors from (then) Calcutta.
Brij Bhushan Kabra was not interested in learning Indian classical music in his early years. In Kolkata, on a business trip, he heard the Hawaiian guitar. The sound of the instrument infatuated him. On an impulse, he bought a Hofner guitar but had no clue what to do with the new instrument.
From here began his journey of innovation. After a few modifications in the guitar, he could play his favourite tunes. His father, who used to play the sitar (he was a disciple of Ustad Inayet Khan), challenged him: Could he play the ragas on this new instrument that he so loved?
The rest is history. Brij Bhushan Kabra started practising guitar for hours and received immense moral and technical support from his brother's guru, who later became his guru too — Ustad Ali Akbar Khan. Enriched with his guidance, Brij Bhushan Kabra did to the instrument what no one could think of. He introduced a new instrument to the pantheon of Indian classical music.
Despite his guru's guidance and support, Kabraji had to rely a lot on his own resourcefulness in developing his technique and instrument, which was new to the ragas. He chose to play the instrument in the style of a vocalist, which meant that the melodic content of his music was rich, bringing it closer to the sarangi, rather than a sitar or a sarod. This style also placed before him the challenge of producing all that the human vocal cords are capable of — like microtonal subtleties (shrutis). It required minimising of strokes on the instrument and maximising achievement of melodic content available with each stroke.
Initially he used the technique of playing the sitar and sarod, by introducing chikari (drone) strings; later, with years of hard work and innovation, he veered towards playing it like a sarangi, capable of producing a spectrum of human emotions with the strings, with minimum strokes.
His contribution in introducing a new instrument became all the more significant because he entered the concert arena at a time when stalwarts like Ustad Vilayat Khan (sitar), Ustad Ali Akbar Khan (sarod) and Pt Ravi Shankar were at the peak of their musical creativity and popularity. Among such masters, mere novelty wouldn't take his music on the slide guitar to the heights he achieved. He extended the possibilities of a music instrument with his rich perception and a distinctive style of playing it and popularised Indian classical music through his concerts all over the globe.
Lure of the Desert, Till Death do us Part, Love's Dawn, Raga Maru Vihag, Season of Life, Raga Jhinjhoti, Morning to Midnight Ragas, Season of Life, Music for Relaxation, Raga Bageshri with Pt Shiv Kumar Sharma, are some among the 50 discs he recorded. A documentary called Odyssey of Guitar in India was made on his life and contribution to the classical music.
In his later life, Pt Kabra became deeply involved in research on self-realisation through music (naad yoga) and published papers stressing the importance of music in education for children. He also headed an educational institution founded by his father — Mahesh Shikshan Sansthan.
He was awarded the Rajasthan Sangeet Natak Akademi Award for 1983–84, was made a fellow of the Rajasthan Sangeet Natak Akademi for 1995–96, and received the national Sangeet Natak Akademi Award for 2005. His legacy is carried forward by his disciple, the Kolkata-based guitarist Pt Debashish Bhattacharya (though his technique differs from his guru's).
Life
Girija – A Lifetime In Music is a melodious account of the life and the works of Girija Devi, the legendary Hindustani classical vocalist, who was famously known as the 'Queen of Thumri'.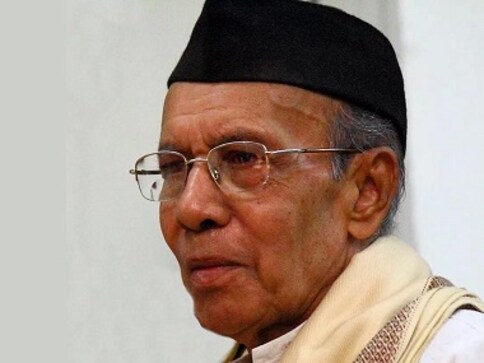 Life
Born in Borim, Goa, on 18 November 1934, Borkar was conferred the Padma Shri in 2016 for his contributions to Indian music.
Life
How can we build meaningful links between the worlds of Carnatic and Hindustani classical music?