How an organisation called Evidence is fighting against 'honour killings', by aiding victims in legal cases
Evidence's Founding Executive Director Kathir @ Vincent Raj talks about the complexities of honour killing cases, and the strong hold that caste continues to have on the people of Tamil Nadu | #FirstCulture
Some parts of this story describe acts of extreme violence. Reader discretion is advised.
When it comes to the contemporary history of Tamil Nadu's fight against caste and injustice, one will always find a mention of Madurai-based Kathir @ Vincent Raj. Evidence, an organisation that he founded in 2005, has been consistently fighting against caste discrimination, and for social justice and equality. Almost single-handedly, Kathir broke the myth that honour killings did not exist in Tamil Nadu. Since its inception, Evidence has been working on cases across the state, and in the process meticulously documented the incidence of honour killings. Even as the state is in denial, Kathir says Tamil Nadu has witnessed 157 honour killings in the last five years. This year alone, the organisation has successfully managed to fight three cases legally, including the high-profile V Sankar (Kausalya) case. On Valentine's Day, Kathir speaks to Firstpost about this issue, and the need to celebrate love and diversity.
Evidence has been working in the social justice and discrimination prevention space. When exactly did you start working on honour killings?
When Kannagi and Murugesan were killed in 2003, it was not exactly termed an honour killing. It was brutal, but we knew it was honour killing only much later. Like many people, I thought this crime did not really exist in Tamil Nadu. There were instances reported here and there, but I believed they were far and few. Since 2005, when we started working on honour killings, we knew this wasn't not true. Honour killings happen across the state, and 80 percent of those killed were women. We strived hard to call them honour killings in the first place. Evidence takes on legal fights against these killings, and we have also started to work on changing the public view about this crime.
What was the first case that Evidence worked on?
It still makes me nervous to talk about it. This happened in 2005, in a village near Nilakottai, in the Dindugul district. The girl belonged to the Naicker community, and the boy was a Dalit. They eloped, but the people from the girl's village manage to track them down. They brought her back to the village and tied her up with a chain in a public place, like a dog. They collected money to 'purify' the temple that had been made 'impure' by the girl's association with a Dalit.
They also used the money to whitewash all the 70 houses in the locality. It was almost like a celebration.
For the three days the girl was kept alive, she was treated like a dog and given food in a dog bowl. On the third day, she was killed by poisoning. I reach the village the very next day, but all I could see were her bones. The village looked like it had just celebrated a festival – whitewashed houses and a temple with a new look.
In 2007, we worked on Megala-Sivakumar case. They lived in a village near Sivagangai. They both belonged to same caste, but this time, it was class that played the villain. The couple eloped, but they were brought back and hacked when they entered the village. Sivakumar died but Megala managed to escape. When I went to the village to conduct an inquiry, the villagers told me that the killing was justified because it was done for a 'cause.' Some were even sad that Megala had managed to escape.
In 2009, we took up the case of Sripriya and Bhadrakali. Sripriya was from the Kallar community, while Bhadrakali was a Dalit. Both of them were engineers who got married against the wishes of their families, and began living together. Things were going well till Sripriya's father met her, on one particular day. He carried sweets, flowers and fruits for his daughter and told her that he has been terribly hurt by her decision. He tried to convince her to go back home with him. When Sripriya refused to go, three men who were with the father hacked her to death. When I visited Sripriya's home the next day, the fruits and sweets were still there.
I asked Srinivasan, her father, if caste was this important to him. He told me it is more important than God.
In 2011, the Dalit youth Durai was hacked by relatives of Thenmozhi – the Vanniyar girl he was in love with. They were clearly angered by the letter Thenmozhi had written to him. "Were these the fingers that held my sister's?" they asked before slicing them off. This was done to every body part.
At Evidence, we have handled over a hundred caste-based honour killings since we started out. Every case only shows different dimensions of caste. It has been challenging.
What are the specific challenges that you face when dealing with a case of honour killing?
We try to challenge every honour killing legally, but we have succeeded only in a few cases. In 2017, a Tirunelveli Sessions Court awarded the death sentence to a couple for killing Kalpana. Kalpana was killed only because her brother eloped with the couple's daughter. In 2017, a special court in Tiruppur awarded death sentences to six accused of killing Sankar (Kausalya). More recently, a Thanjavur court handed life sentences to three persons involved in the killing of a Dalit woman Amirthavalli, her non-Dalit husband Palaniyappan and their 40-day-old infant. The murders were commited by the Palaniyappan family.
In all these instances, the victims were brave enough to see the cases through, right to the end. But in most other cases, it is not so. The murders of women are committed by their own family members. In such scenarios, the government files the cases. We obviously cannot expect the government to show the same interest as a family would. Sometimes, the witnesses turn hostile. And in some cases, the families arrive at a compromise. But the cases of Kalpana, Kausalya and Amirthavalli-Palaniyappan do establish that if the victims show grit, achieving justice is possible.
Also, Dalit organisations step in only when Dalit men are murdered. But of all honour killings, 80 percent of victims are non-Dalit women killed by their own families. I think Dalit organisations should take up this, too.
Do you think we need a separate law for honor killings? Will a change in laws alone help?
Yes, I do think we need a separate law. But what is also essential is a change in mindset. Let us be clear; annihilating caste in a short span of time is impossible. We should try to usher in a change in our values. We should understand and accept fellow human beings as separate individuals, even if they are our daughters or sisters. A person can choose to be caste-conscious, but if they could accept their daughter's wish as being her own choice, I think it would suffice for now.
Let's say 20 percent of people in society oppose honour killings. Seven or eight percent may support it for various reasons. What is dangerous is the remaining 70 percent. They may sound like they oppose the practice, but will end up justifying it, or they will remain silent. I think it is important to break this silence, to find a solution.
In the past, you had once said that many small deities of Tamil Nadu are women killed for honour.
Yes, have you heard of the Muthalamman Temple in Cumbum, in the Theni district? She was a woman killed for honour. The myth is that she appeared in a villager's dream and they had built a temple to satiate her and ward off her rage. We have another deity, Thee Painja Amman (the Goddess who fell into fire) in Ettayapuram in the Tuticorin district. As the name suggests, she was another woman killed for honour. Just as men who die after working for their community are defied, so are women, in the name of honour. The discrimination is layered. If you notice the kind of names – Siru Theivam (smaller deities) or Kanni Theivam (virgin deities) – it obviously implies women who died young or as virgins. According to a research, at least 300 women killed in the name of honour are worshipped. Our society kills them and fearing their wrath, worships them.
Do you think promoting love is important in this context?
Totally. Of course, I don't think love is everything. Some people commit crimes and blame it on love. How can you call it love if it kills your girlfriend? But love helps break barriers like caste and religion. It celebrates and promotes diversity. So I think it is important that love be celebrated.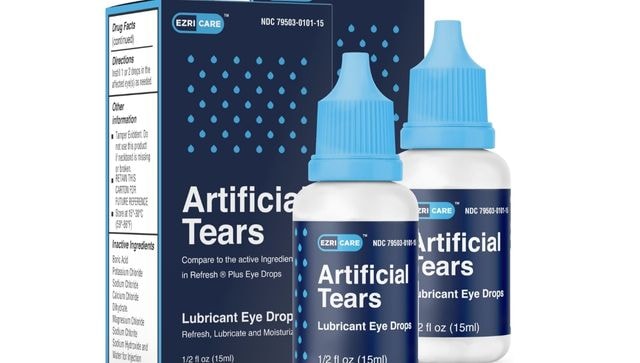 Explainers
The Food and Drug Administration (FDA) has warned against using Artificial Tears eye drops produced by a Tamil Nadu-based firm after an outbreak of drug-resistant infections was linked to the drug in the US. This is the third such controversy involving an Indian pharma company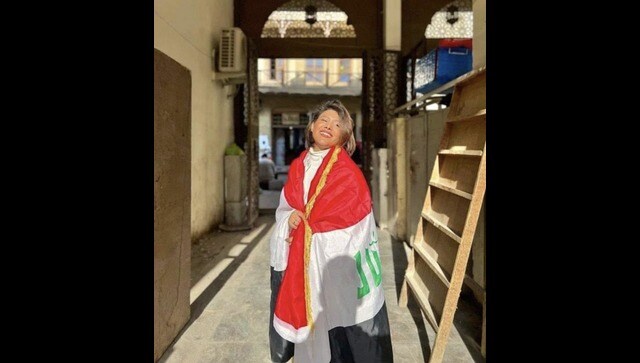 World
Police had attempted to mediate between Ali -- who resided in Turkey and was visiting Iraq -- and her relatives to "resolve the family dispute in a definitive manner.