How Abhinav Bindra wins by losing
Abhinav Bindra won't get another Olympics medal in London this time. But he deserves a medal from all of us for showing us how to lose with grace. We need to learn that more than we need to learn about winning.
Sometimes you can win by losing.
The nation, led by Pranab Mukherjee, is congratulating Gagan Narang for picking up the first medal for India at the Olympics game and deservedly so.
But let's take a moment to congratulate Abhinav Bindra.
After winning a gold in Beijing, India's 10 m Air Rifle sharpshooter didn't even qualify for the finals this time around.
But in a country hungry for medals, in a nation obsessed with winning, we can all learn something from Abhinav Bindra about how not to be a sore loser.
The hullabaloo of over-excited Indian fans was a big distraction for the defending champion. But he didn't blame anyone. "This was not my day," he said simply. "I started slowly and that was a lot of pressure. It was a highly competitive field, my performances went up and down."
That doesn't mean Bindra does not have the fire to win or feel the sting of losing keenly.
In an earlier interview with The Telegraph he had said, "Nobody wants to fail, yet it happens. That's life."
At that time, London had not happened. So one could say it was easy for him to wax philosophical. But in his defeat he showed he truly believes that losing is also part of the game. "Time was running out and I had to take some risks," he said simply. "You need a little luck for some shots and unfortunately I didn't get it."
It's not a lesson that comes easy to us.  Our 24x7 media culture is all about the winner takes it all, the loser standing small. Ad deals, red carpets, flash bulbs, Page 3 gossip — winning is heady business. But it makes losing all the more lonely these days. It's like going cold turkey after the high.
The loser "becomes invisible" said artist Sarnath Banerjee who did a series of billboards celebrating losers for the London Olympics — the pole vaulter who wonders mid-air if he has chosen the wrong sport or the badminton player who finds his real vocation in a cholesterol clinic in South Bombay.
Banerjee said there is something called a "loser's spirit" not to be confused with someone who is just used to losing all the time and has no spirit at all. "It is perhaps more humane than the winner's spirit and definitely not as vulgar as the 'killer instinct'. It needs sophistication — and sophistication is fragile," Banerjee told The Times of India.
In India, these days, we are a nation in desperate search for the killer instinct. We buy shrink-wrapped books to learn it and go to seminars headed by pony-tailed management gurus to imbibe it. We once pushed, pushed and then pushed our children some more to get into IIT or med school. Now our horizons are bigger and our ambitions are bigger as well.
"It's a good achievement," said bronze medalist Gagan Narang's father after his son's win. "Although we expected a gold." Narang has two more chances for a gold, and his father said when his son called from London he would "congratulate him and tell him to do well in the next two events."
But in the gold rush we forget that for years we didn't win anything. We'd become a nation used to being a laughing stock of the sporting world. But one Abhinav Bindra victory pumps us up to the other extreme so that even before this Olympic team set out for London, confident pundits in India were predicting this would be India's biggest medal haul yet as if one boxer and one shooter had discovered the secret key to unending victory. One victory just whets the appetite for more and more, making us even more unforgiving of loss. When the Indian cricket team floundered against Australia this year, the World Cup win less than a year before was no consolation. Headlines screamed "Humiliation" and "Smashed to Pulp" and angry fans presented them with bangles. We were happy to shower endorsements on Dhoni and his men and lionise them after that World Cup victory, only to turn around and accuse them of having gone "soft" because of all that attention.
We are merciless towards the loser and happy to quickly designate yesterday's winner today's loser whether it's Anna Hazare or Shah Rukh Khan or Akhilesh Yadav. On the lighter side, one of Sarnath Banerjee's cartoons is about how the memory of a missed bronze can bring about a bad mood even after twenty years. On a bleaker note, after every school leaving examination we read about youngsters who commit suicide because they failed or even worse they didn't do as well as they had hoped. Recently there was a media story  about one young man in Calcutta who logged into his best friend's email account and rejected various Ph.D offers his friend had received from foreign universities because he was jealous of his success. "A combination of two strong feelings — an intense sense of insecurity and jealousy — could prompt someone to indulge in such an act,"  psychiatrist Randip Ghosh Roy told the media.
We don't know how to cope with losing because we are obsessed with winning.
"People look at things from the point of view of a win and loss… But overall sports is a different story," Bindra said.
And Bindra showed us that he is a sportsman first, before he is a winner. And that's a lesson we would all do well to learn because you don't have to play sports to be a sportsman.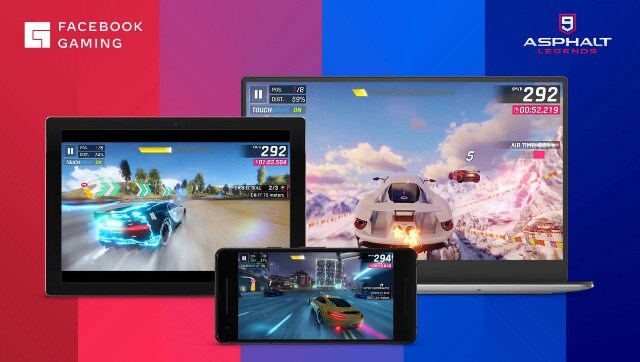 Sports
Given the nature of eSports and the fact that it is often considered an equaliser in terms of physical abilities, should there be separation within eSports at all?
Entertainment
While Rashmika Mandanna has already started shooting for the movie, Amitabh Bachchan will join the Goodbye team on 4 April.
Entertainment
Memory, based on the book De Zaak Alzheimer by Jef Geeraerts, sees Liam Neeson play the role of an expert assassin.