'Honour killing' in Kerala: Kevin-Neenu case indicative of a bigger, more frightening trend
Is Kerala taking a step backwards by turning a blind eye to attacks on young couples like Kevin and Neenu?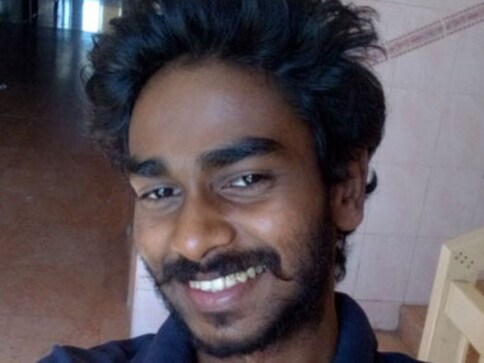 Four days ago, on 28 May, the Kerala police reportedly fished out the body of 23-year-old Kevin Joseph with the help of locals from a canal close to his home in Kottayam. His body bore brutal injury marks, indicating he had not died as a result of drowning. The post-mortem conducted soon after revealed what everyone had suspected all along: Kevin Joseph had been tortured to death. He is the latest victim of 'honour killing', a relatively unknown crime in Kerala.
By then, the story of the ill-fated lovers, Kevin and Neenu, was reported widely across Kerala. 20-year-old Neenu Chacko, the daughter of a Christian father and Muslim mother, grew up in an affluent household in Kollam. She was in a secret relationship with 23-year-old Kevin Joseph for the last three years.
Kevin's parents are Dalit Christian converts who are not well off, whereas Neenu's father was an upper caste Christian. Kevin, who was an electrician, went off to Dubai to try and earn some money. He returned in great haste when Neenu's father started trying to fix her marriage to someone else. Neenu left her home and the young couple decided to get married at a sub-registrar's office under the Special Marriage Act.
Her parents sprang into action. Her brother and father had her summoned to the police station and tried to forcibly take her home — a move which was foiled by the crowd that had gathered there in support of the young couple. Kevin moved Neenu to a hostel and he shifted to his uncle's house nearby. The same night, a gang of 13, including Neenu's brother and cousins and some hitmen allegedly abducted Kevin and his cousin and tortured them. The cousin managed to escape from the van in which he was held, but Kevin was killed and dumped in a canal.
What followed was equally tragic. Shocked and agitated by the police's inaction, Neenu sat in protest outside the station, demanding they bring Kevin back to her. If they had only listened to her when she had last come to the station, things would not have come to this pass.
When her parents had her summoned to the station, onlookers said the police actually allowed her father to beat her and drag her to a car before the locals intervened. The role of the police has received a lot of flak. When Neenu found Kevin was missing, she went immediately to file a police complaint but was told to wait because they were all busy with the chief minister's visit to Kottayam. Neenu alleged that at every step the police dragged their feet till it became too late.
When Neenu was finally told Kevin was dead, she decided never to return to her parental home and to live with Kevin's family instead, which she now considers her own. As she sobbed in the protective arms of Kevin's father, she told a TV news channel, "I might not yet have been officially married to Kevin, but I consider him my husband."
Meanwhile, as more gruesome details of the murder emerge every day and there is more evidence of police conspiracy, politicians have also got into the fray. But Kevin and Neenu's case follows numerous other recent stories where parents have intervened in the marital lives of their children, because of caste or religious differences.
A couple of months ago, 21-year-old Athira, a girl belonging to the Ezhava (OBC) community, was killed on the eve of her wedding. She was to marry Brijesh, a soldier posted in Uttar Pradesh. Her father and brother objected to the marriage because Brijesh was a Dalit. One day before her wedding, her father killed her in a drunken rage.
There have also been instances of parents torturing their daughters to get them out of alleged "love jihad" relationships. The most famous case was that of Hadiya (previously known as Akhila Ashokan) a homeopathy student from Vaikom, who converted to Islam of her own free will and married a Muslim man whom she met though a matrimonial site. According to her, her father who is self-proclaimed atheist got her admitted into the Siva Shakthi Yoga Centre where she was tortured by the workers who tried to convert her back to Hinduism. Hadiya went to court. The Kerala High Court did not give her relief, and it is only after she won her case in the Supreme Court that she could return to live with her husband.
Shwetha Haridasan, a 28-year-old Ayurvedic doctor, also filed a police complaint against the Siva Shakthi Yoga Centre last year. Shwetha, a Hindu woman, was in love with Rinto, a photographer, who was Christian. Her parents did everything possible to break their relationship and finally got her forcibly admitted to this centre. She said she was tortured and beaten until she agreed that she would marry a Hindu man according to her parents' wishes. However, after she was released, she managed to escape from home and return to her husband Rinto. They filed a case against the yoga centre. After her case became public, more women came out and spoke of the torture they had undergone in this "reconversion" centre.
Most of this information is in the public domain, as the reconversion centres and other voluntary organisations with political leanings have been the subjects of heated public debate. There have also been cases filed against some of them. Yet, there is a strong feeling that unlike the communist governments of yore which often spearheaded social reform, the one in power now has not been proactive in curbing such activity.
So, is Kerala taking a step backwards by turning a blind eye to these attacks on young couples? Is this the beginning of a bigger and more frightening trend?
The answer is not simple. Kerala has a long and checkered history of foreign invasion, religious conversion and oppression in the name of caste. Both Islam and Christianity came to Kerala long before they made their entry into other parts of the country. Islam came through Arab traders who settled here and married local women. Christianity is said to have come even earlier when St Thomas, one of the original apostles of Jesus, landed in Kerala. According to the legend, he converted some high caste Namboodiri Brahmins to Christianity. Later missionaries are supposed to have converted lower caste people over a period of time.
Caste divides have always existed in Kerala's Christianity. At one point in time, Dalit Christians were not even allowed to enter certain churches. When caste oppression was at its height, Dalits and lower castes had to hide from the sight of upper caste Brahmins, because their shadows were considered polluting. But over the years, social reform initiated by great thinkers like the Ezhava saint Narayana Guru had its impact. The original idealistic form of communism which upheld social equality also helped to put Kerala on the path to becoming a truly secular society.
Can Kerala now ever get back its secular and tolerant sheen? Only time will tell.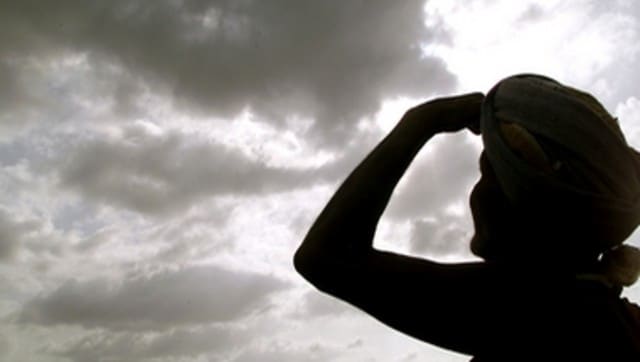 India
Weather scientists attribute the early onset of southwest monsoon over Kerala to the influence of the remnants of cyclone Asani
India
The affirmation comes at a time when the Opposition parties and local people have been protesting against the crores-worth project citing its mammoth expense and environmental and social impact
Sports
Kerala defeated West Bengal to lift the prestigious Santosh Trophy.