Holy Mother of God: Raising an agnostic child in a multi-religious family
How do you talk about God to your child — if you are an agnostic yourself, and your family members follow different religions?
A few years ago, while filling one of the many forms for my daughter's admission to preschool, I put down "Jain-Hindu" for her, "Jain" for my husband and then stared incredibly long at the blank space next to "Mother's Religion". Born and raised in an Iyengar household, married to an irreligious Jain, and agnostic for more than half my life, I thought for a while what it would be to, perhaps, write "not applicable" in that space.
But when you're stressed beyond belief about school admissions — because in South Bombay, preschool admissions are a slightly civilised version of getting into a local train at 5.45 pm — and do not want to derail your child's chances, you think perhaps a preschool admissions department is not exactly your anthropological focus group. So, obviously, I left that blank space as it is. Sure enough, the sage woman at the counter who was checking my form before filing it away, said—
"Ma'am, you've forgotten your religion."
I'd like to believe she framed her sentence poorly and wasn't chastising me for my choice. A wave of unnecessary guilt hit me before I mustered fake chutzpah to say—
"No I haven't. I have none."
That was very liberating, albeit momentarily, knowing fully well that this wasn't the place for such a discussion.
At every stage in our lives, we're surrounded by rampant religious chauvinism, whether or not we want to actively participate in it. If there's any form you have to fill anywhere, be it for some mall's loyalty programme or an admission slip for a kids play area, for some inexplicable reason we're always asked to mention our religion. As if writing Hindu or Muslim is going to give us greater discounts on cosmetics, lingerie and futons, or more time for my child on the trampoline.
The beauty about kids, particularly at my daughter's age of 4, is that they're smarter and more sensitive than we credit them, yet they're accepting and non-judgmental in a way that only children can be.
So my daughter and I have our version of a prayer. At bed time, we list the 3 best things that happened to us in the day, and the 3 things that we're not really proud of. That means we're generally thankful for getting that lollipop and not too happy about pulling a friend's pigtails, promising that that won't be repeated. Which, it would, the very next day.
We do not pray to a single person or being, but pray to the universe that we will not grow up to be professional pigtail pullers. The universe, thanks to its sheer vastness, is such an all-encompassing notion. It covers everything that a child assigns as overwhelming in size and concept. So when we make a promise to the universe, we include everything from stars, planets, trees, animals and more specific objects, to a far more ambiguous space for kids called heaven.
My daughter came home from school recently and told me—
"Mama, Jesus died on Friday."
I watched her as she seemed quite comfortable with the idea of "death".
I asked, "What do you mean 'dies'?"
She looked at me incredulously, with the sass of a 4-year-old that reeks of "OMG you don't know?" and said: "He died. He went to heaven. Like Elsa's parents. But I don't think he went by boat (as in the film Frozen)."
Thank you, Disney. Happy that finally something good has come out of listening to Let It Go on loop, I said, "Oh, he died. Are you sad about it?"
Her eyes sparkled, "No! He came back on Sunday!"
I could see the cogs in her mind at work on overdrive. And knowing fully well what her next question was going to be, I said—
"No baby, Dada isn't coming back. Jesus could because he had a different ticket. Very few people can. Dada is still in heaven, and he will be there."
"Maybe Jesus forgot something and he's come back to look for it," she said, with an aura of maturity typical of pre-schoolers, before adding, "Maybe his ID card?"
At that moment it occurred to me that whichever divine figure we talk to our children about, as long as we make them accessible, all tales of their beatific lives invoke a sense of wonder that is not overwhelming. Deities across religions are a part of our daily dialogue, but as people who have done good for others, not people who are "better" than others. We celebrate the good actions and words of these figures just as much as we acknowledge when she displays good manners by saying "please" or "thank you".
Most parents use the concept of "God" to placate, to instil an understanding of accountability to the child, to dangle as a person who is the ultimate giver of justice, and to largely use a moral pivot in the child's life.
"If you don't finish your khichdi, God will punish you." As if God forgot to tell you that there's some khichdi bounty on your head.
"If you don't put your toys back, God will not send you new toys for your birthday." And that doesn't make God sound petty at all.
Then my favourite: "God doesn't like naughty children." Well God seems like a very finicky person, no? And here we're expecting tolerance and inclusiveness from mere mortals.
Agnostic parenting, on the other hand, looks at not making God the ultimate voice of approval or the Big Man To Be Feared, but at keeping the onus of reward or punishment on one's actions. It's not about removing the concept of God from the child's life, it's about making him akin to one of Santa's helpers. And anybody with a pre-schooler will agree that kids fear making it to Santa's naughty list way more than God not liking naughty children.
My view of this has been to make my daughter constantly aware that she's capable enough to trust her moral compass. She knows when she's done something wrong or right; she only needs to be guided to admit to it. We're making up our own rules and we're learning along the way.
One day a few months ago, my daughter asked me a question I was dreading—
"Is there one God or many Gods?"
Gingerly, I asked, "What do you think? Who is God?"
She said, "Somebody who will look after us, be kind to us and has magical powers."
"Is there anyone you know like that?" I egged her on.
"Yes. You, Pappi (her name for her father) and Elsa," she counted on her fingertips. "Three, oh but, four. And me. I have magical powers. Pappi says when I smile, it makes everyone around me happy. So we're pretend Gods!" she squealed in the excitement of a mini detective cracking a case, adding, "We can watch TV the whole night."
No we can't because even "pretend Gods" have to rest, I argued. She sighed, weary with the divine responsibility she's taken upon herself, "Okay, I won't be God. Is it okay if I'm just me?"
The author is a non-stop mother who runs a content consultancy firm, after ending her decade-long stint with The Asian Age as senior editor. She worships Jimi Hendrix, Freddie Mercury and her bass guitar.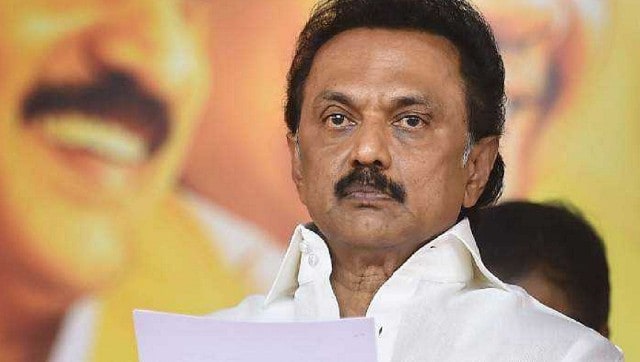 India
Tamil Nadu Chief Minister MK Stalin said elements propagating hatred are being closely monitored
Politics
Satyendra Jain's remarks came as Delhi Jal Board warned of a water crisis in large parts of the capital and shot off another letter to the Haryana Irrigation Department, asking it to urgently release 150 cusecs of additional water in the "almost dry" Yamuna
India
Satyendar Jain said policy consultations, organised regularly by the city government, have led to gathering valuable feedback from stakeholders to formulate an effective and robust solar policy for the national capital