Historians raise questions about ICHR's new boss Prof Y Sudershan Rao
Professor Y Sudershan Rao's appointment as chairperson of the ICHR has raised questions about Rao's academic credibility.
The appointment of Professor Y Sudershan Rao as the chairperson of the Indian Council for Historical Research (ICHR) has once again raised questions about the approach of NDA governments, past and present, to historical research and about Rao himself.
Renowned historian and author Romila Thapar writes in India Today, "One is surprised at the appointment of Professor Y. Sudershan Rao as chairperson of the Indian Council for Historical Research (ICHR). Professor Rao's work is unfamiliar to most historians, with little visibility of research that he might have carried out." She adds that while Rao has "published popular articles on the historicity of the Indian epics" none has appeared in any "peer-reviewed journal." (You can read the full piece here.)
In academia, as Thapar notes, peer-reviewed journals determine the value and seriousness of research and arguments, as Thapar notes.
She also questions the academic rigour of the projects that Rao focuses on. At the time of his appointment, it was reported that Rao had interests in Indian mythology, Vedic literature, Sanatana Dharma, 'Bharatiya Sanskriti', among other subjects.
Rao told The Telegraph,
"The stories of the Ramayana and the Mahabharata cannot be termed a-historical just because there is not enough archaeological hard evidence," Rao said, adding, "A lot of historical material has come through cultural, anthropological, archaeological and ethnographic studies in the last 60 years about the continuous Indian civilisation. The findings can be compiled by researchers. I think the ICHR should support historians interested in doing work on these aspects."
Thapar is critical of these endeavours and writes, "Whatever connections there may be between these themes and basic historical research, they are at best tenuous, and it would require a mind of extraordinary insight and rigour to interweave such ideas."
Another eminent historian DN Jha tells Outlook  that Rao's determination to assign historical dates and establish the events of the Ramayana and Mahabharatha as fact not legend is problematic as a project. . "It is impossible to combine [faith and reason] and Rao, from all appearances, is a believer in the historicity of the Mahabharata... One has to be critical of the sources...and criticism does not mean insulting faith. As a historian, I have no faith. I go by rationality. But I don't expect the Modi government to be rational."
On the issue of historicity of the Ramayana and Mahabharat, Thapar argues that it is a futile endeavour given that the subject has seen "endless research for the last two centuries."
Thapar adds, "Indologists and historians have covered the range of possible investigation discussing philology, linguistics, archaeology, anthropology and even astronomy to try and ascertain a definitive chronology for these texts. But to no avail, as a precise date eludes them."
She also points out that where Mahabharat and Ramayana are concerned, historians have largely accepted that the text saw several interpolations and new additions across centuries, as well as different versions, noting that these text are "epics, which by definition means that they need not be restricted to a dateable event."
She also disagrees with Rao's argument that Indian historical debates have been dominated by Marxist tools of history. She points out, "Professor Rao...should know that for the most part of its existence, the ICHR has been under the chairmanship of non-Marxists such as Lokesh Chandra, S. Setter, MGS Narayanan and so on. So if they had wanted to remove the so called 'Marxist tools of research', there was nothing to stop them from doing so."
As Outlook notes, many also worry that this talk of authenticating the Mahabharatha will lead to new Ayodhya type conflicts over Mathura and Kashi.
From changing NCERT textbooks to scuttling two books of the 'Towards Freedom' project of of ICHR in 1999 by renowned historians KN Panikkar and Sumit Sarkar  due to RSS complaints,  the NDA government in the past has always tried "to fight the Marxist influence "on history and give it a saffron tinge. Now it seems with Rao's appointment, the cycle will continue.
Find latest and upcoming tech gadgets online on Tech2 Gadgets. Get technology news, gadgets reviews & ratings. Popular gadgets including laptop, tablet and mobile specifications, features, prices, comparison.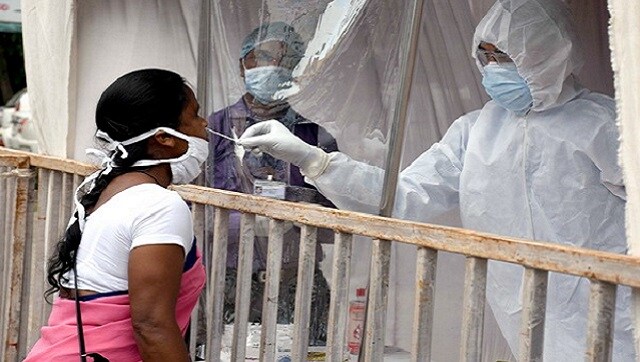 India
The ICMR's second sero-survey shows that Indian population is still far from achieving herd immunity against the coronavirus infection, Union health minister Harsh Vardhan said on Sunday, while underlining the need for following COVID appropriate behaviour
Entertainment
Bhupesh Kumar Pandya, best known for his roles in Vicky Donor, Parmanu and Hazaron Khwahishein Aisi, was battling lung cancer.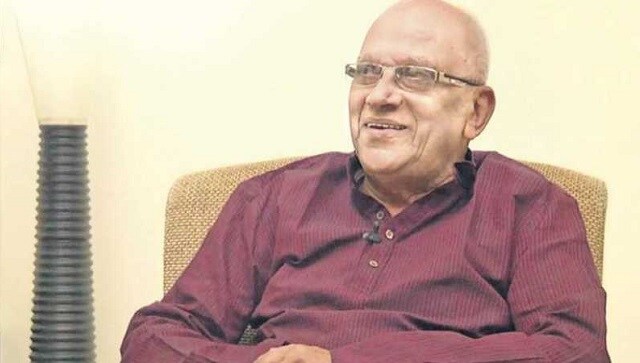 Entertainment
Billed as a science-fiction drama, the film is touted as a pan-Indian multilingual project and is bankrolled by Vyjayanthi Movies.