Hip-Hop meets Bollywood: Artist Jasmin Sehra's portraits blend two distinct aesthetics
Through her art, Jasmin Sehra has turned Rihanna into a Flamenco dancer and MIA into a head dress wearing Indian Godess
Bright colours, cultural motifs with connotations, and the neat technique of taking artists out of their usual contexts and placing in vastly different cultural backdrops — Jasmin Sehra's BollyHood series brings together old-school Bollywood graphics with current music artists.
Jasmin is Punjabi but was born and brought up in the UK. As a child, she was taken to the cinema by her parents to watch Hindi movies, but she says that it is only now that she has begun appreciating and discovering it, especially the older films, which she considers 'raw and poetic'. Jasmin is also immensely influenced by Hip-Hop music. She would listen to Kanye West and Kid Cudi on repeat when her brother initially introduced her to the genre. During the peak of her depression and anxiety, she found herself deeply connecting with Kid Cudi. Later, she began exploring old school hip hop and was drawn to their storytelling and lyricism.
The BollyHood series fuses these two interests and as a form of art is private and public in equal measure. "My artwork is as personal as it is public, as I explore the themes and lyrics of music artists that I personally listen to; its my own perspective, it's all about authenticity. It's amazing that people connect to my artwork in the same way," she says.
Discovering her parents' vintage cassette collection and coming across her grandmother's old Bollywood magazine cut-outs are factors that planted the seed of this project in Jasmin's mind. At this point in her life, she was exploring her parents' youth and her own heritage, in order to know more about who she is. What stayed with her are the graphics, colours, typography and layout of the artwork on those cassettes, which she says are not visible these days. She remarks that the imagery on the artwork and on posters of Bollywood films are taken from scenes of movies — a practice which is not often seen in Western artwork. "Everything was so hands on, it's obvious how much love for the craft there is in hand painted Bollywood posters," she says.
One of the most striking posters created by her features Kendrick Lamar, who she considers a "powerful" being. The inspiration was his song 'HUMBLE' from his latest album DAMN., and it has been painted in the same style as Amitabh Bachchan's film Don. "The last supper reference is a powerful visual from 'HUMBLE' which I had to incorporate, as he makes references to religion and God so often. I changed a few things around, including replacing the table cloth with the American flag, inspired by these lyrics from the song 'XXX': "Hail Mary, Jesus and Joseph/ the great American flag is wrapped and dragged with explosives."
There's also a poster of Rihanna's 'Wild Thoughts' titled Persamientos Salvajes (the song's name translated into Spanish), which has a different aesthetic. Jasmin says it draws heavily from the portraits of the featured artists of the song. "I looked at old Spanish movie posters for inspiration for this piece; it's crazy how different cultures had similar aesthetics when it comes to movie posters. It's the small details, such as the inclusion of Carlos Santana in the painting (whose song 'Maria Maria' is what inspired this song) and portraying Rihanna as a flamenco dancer," she says.
Another poster titled 'Matahdatah', which closely resembles the picture of an Indian goddess, was actually one of the first that Jasmin created for the BollyHood series. It features MIA and is inspired by her song 'Borders'. It contains aspects like small boxes of cheetah print, which represent a fierce feline side, and grenades and swords, which show her warrior side and the lyrical content of her song. "I painted MIA wearing a godly head dress in relation to Matangi — a Hindu goddess. The poster is all about freedom of movement and speech, spirituality and the absence of fear. MIA is a Queen and this piece illustrates her powerful being," she explains.
Jasmin says that she was quite disconnected from her Indian roots, especially when she was at university, but that exploring and connecting her culture and faith through her family and parents has bridged that divide. She continues to learn more, and it has contributed to her individualism and creative voice. "I feel like I'm more at home with myself as a person and my art than ever before," she confesses.
She says that the response to her art from people across the world as being overwhelming and positive. "It's so surreal when the artists of the painting respond to your pieces! Most recently, MIA re-posted my 'Real Spice Girl' painting on her Instagram, and it felt amazing," she says.
Her artwork is closely intertwined with her identity. "My work is an extension of who I am and my interests and it illustrates a way in which I've connected to my culture. This is my journey and my artwork is a part of that story," she says. In fact, it is also reflected in her own personal fashion style. Drawing inspiration from the way her parents dressed in the 80s and 90s, especially her mother's fusion style, she has created a clothing style which she considers as being yet another form of visual communication. It is interesting to note how her clothing is a mix of Indian and British culture, especially since she says she struggled to achieve this balance while growing up. "At university, I often felt like an outcast but all my influences and inspirations have taught me otherwise. Over the past few years, I've connected with a lot of other UK South Asian artists at a time when I felt quite alone in this creative industry," she says.
Subscribe to Moneycontrol Pro at ₹499 for the first year. Use code PRO499. Limited period offer. *T&C apply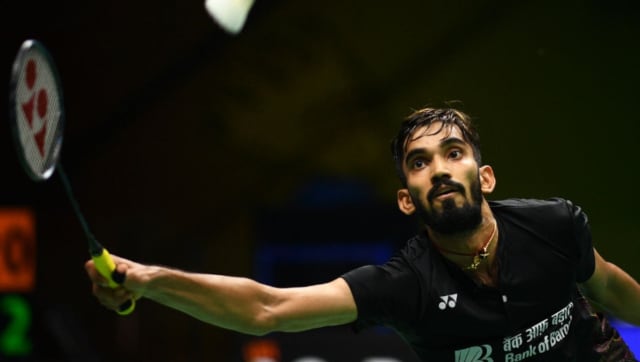 Sports
Former World No 1 Srikanth, who had last made it to semis at the Hong Kong Super 500 in November, 2019, will clash with top seed and world no. 2 Viktor Axelsen of Denmark.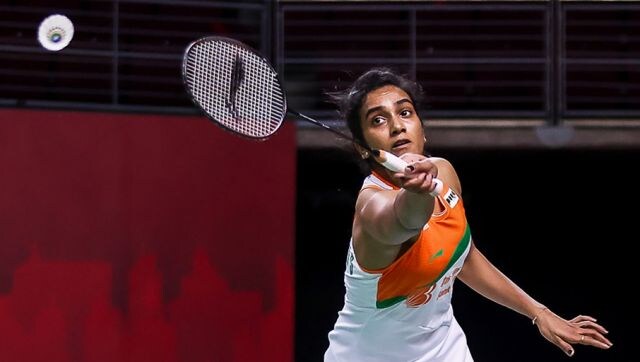 Sports
According to the draw released by the Badminton World Federation (BWF) on Tuesday, Olympic silver medallist Sindhu will kick off her campaign in the women's singles with a clash against Malaysia's Soniia Cheah.
Entertainment
While Allen V Farrow sides unequivocally with Mia Farrow, it's Woody Allen's story that reinforces norms of power.