Hillary Clinton, Michelle Obama, Condoleezza Rice: Can the US still hope for a woman President?
Donald Trump may be the US President-elect, but that doesn't mean we should give up hope that a new woman leader might emerge.
It took me a while to get over the results of the US elections this year. I was watching the results with my friends at a downtown bar and the way it all ended left me angry, helpless, frustrated and completely drained of energy and hope. Yes, I know I'm not American, but what happens in America affects all of us, even if we live half way across the world. I had invested every last ounce of my hope and positive energy into Hillary Clinton.
But when it became clear that she wasn't going to be the next POTUS, I went into a downward spiral that honestly I haven't quite come out of, given the overdose of pain and negativity that is anyway commonplace in my life. You see, as a listener-healer to survivors of sexual abuse I have to deal with copious amounts of grief and pain every single day as every time someone narrates their experience, I relive mine. Add that to the catastrophe that took place on 8 November, it becomes harder to bounce back. Now, don't get me wrong. I'm not trivialising sexual abuse by comparing the resulting grief with that which is born out of a political debacle. I'm merely saying pain gets compounded when it comes all at once even if it is from vastly different sources. This pain affects me. And slipped over the precipice into an endless vortex of hopelessness and despair, I receded further into my shell. Sometimes, I just did not feel like getting out of bed. I would hug my dog and cry.
It is common to find distraction, avoid the grief or go into complete denial in such a situation. I have been through all those stages. But gradually I have been working towards finding sources of hope to re-energise me. You see, sometimes, it is not just about your will to live. It has to do more with your purpose or raison d'être. And oddly enough I found hope in the words of my fallen warrior queen, Hillary Clinton. When she said, "This election has never been about one person," that was my cue.
I realised we need to look for new heroes and champions. The old guard may have fought the good fight, but now they need to pass on the baton. New hope can come from anywhere in the world. So who should I invest my trust in now? Which man, woman or transperson has the potential to supercharge me and millions of people across the world. Who can inspire us to continue to strive to make this world a better, nicer, politer, more united and compassionate place?
Now, my political leaning is slightly left of center but even I'm a little scared of swinging as far left as Elizabeth Warren. However, she does raise excellent questions about how America has treated its have nots. She also proposes (somewhat radical) remedies. I will not discount her prospects because at least she is thinking in terms of finding solutions instead of just stating and restating problems.
Well there's also Michelle Obama. While she is decidedly apolitical, her measured words are a soothing salve to our wounds. I doubt she will ever run for President, but there is so much more she can do in many other leadership roles. I hope she continues to inspire people and stay active in public service in some way or the other.
Then there's Amal Clooney. She has a proven track record of using her legal prowess and intellectual acumen to address humanitarian crises across the world. Should she consider a career in politics, she will make for an astute stateswoman and a compassionate leader.
I'm also willing to place a bet on Condoleezza Rice. She has a stellar academic background, an impressive if not somewhat intimidating knowledge of international geo-politics and tonnes of experience in running the world. Yes, she is Republican. But so what? Maybe she is their shot at redemption for hurling an orange duck in our faces!
Nikky Haley has also emerged as a political force in her own right. I'd keep my eyes peeled for that one. It would be interesting to see an American Punjabi dealing with the UN. She has some real steel in her.
I know I have only given examples of women leaders, but somehow I can't quite picture men doing anything other than treating politics like an exclusive all-boys club and brokering secret deals over expensive cigars in their drawing rooms over the weekend. I know that sounds sexist, but isn't that what has been happening so far?
And don't talk to me about Bernie Sanders. I lost respect for him when he asked Hillary to "stop shouting" with a dismissive flick of the wrist. Besides, his generic platitudes about people rising together sound a bit like anarchist bulls**t that teenagers spout when they want to sound all adult like.
But it isn't just America that needs saving. Europe is at the edge of darkness with extreme right wing parties represented by xenophobes vying for power. Could this be the beginning of the end for Angela Merkel? I hope not. West Asia and North Africa also need strong and compassionate leaders to inspire and unite people if we are to ever eradicate the scourge of ISIS. Up North in Russia, apparently Putin likes Trump. That isn't surprising, but terrifying in so many different ways! China has always been on its own trip and I have never quite understood the far East.
That brings me to India. Can we look for inspiring young men, women and transpersons who can give us the government we deserve? Can we find among us those who will strive for equality, inclusivity and basic human rights — all this with a modicum of decency? These may not be political leaders, just people dedicated to finding creative and lasting solutions. People who can help us recharge the batteries of our soul, so we can start helping others and healing ourselves in the process. We need new leaders.
Subscribe to Moneycontrol Pro at ₹499 for the first year. Use code PRO499. Limited period offer. *T&C apply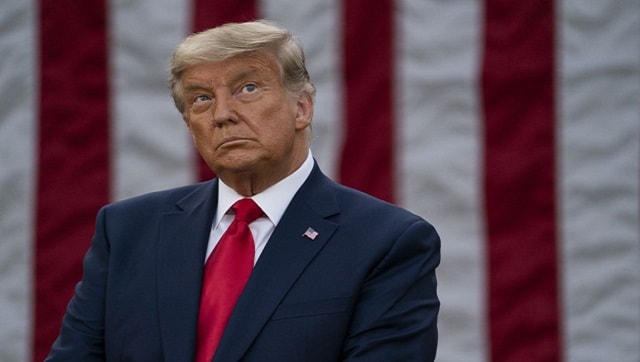 World
The nation's highest court delivered a blow to the ex-president, who has been waging a protracted legal battle to prevent his tax records from being handed over to Manhattan District Attorney Cyrus Vance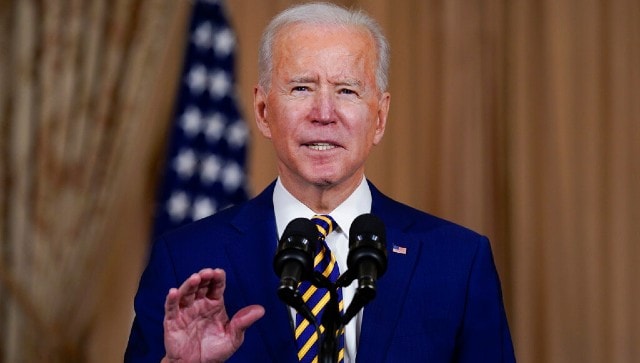 World
However, officials are warning people not to come to the border and to register on a website that the UN High Commissioner for Refugees is launching early next week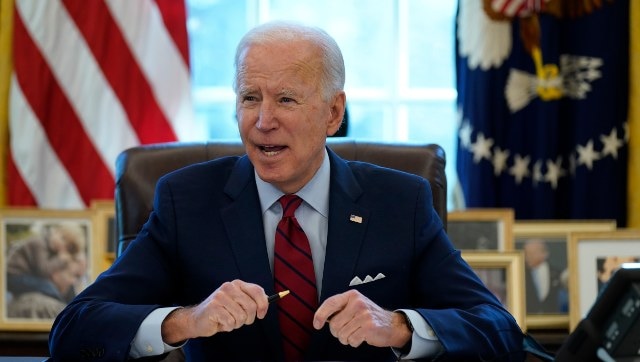 World
The offer comes days before a Sunday deadline when Iran has said it will bar international inspectors from visiting undeclared nuclear facilities and conducting unannounced inspections