High on LSD? Dinosaurs tripped on the grass they ate, claims new study
New study claims that the grass specimens dating back 100 million years ago which the dinosaurs ate was laced with fungus similar to ergot, a fungus which was later synthesised as LSD.
It is official! 100 million years ago, dinosaurs were tripping on the grass they ate! It is anyway scary to imagine dinosaurs roaming the planet, now imagine them tripping on LSD!
Millions of years before humans discovered cannabis, dinosaurs munched on psychedelic fungus, a new study claims. The hints that dinos got high come from the first ergot amber fossil ever found. Ergot is a grass parasite that can have poisonous and mind-altering effects on animals that nibble the dark fungi.
According to this Mirror report, the study claims that the grass fossil dating back 100 million years ago were laced with fungus similar to ergot, a fungus blamed for disease epidemics, and was later synthesised as LSD.
That's the possibility that's been raised by a perfectly preserved amber fossil found in Myanmar that's between 97 million and 110 million years old. The fossil contains a specimen of what's believed to be the oldest grass ever found (palaeoclaviceps parasiticus) with a dollop of a fungus on top that's a close relative to the ergot fungus, the reports said.
George Poinar, Junior, an Oregon State faculty member and expert on studying specimens found in amber was quoted as saying, "It seems like ergot has been involved with animals and humans almost forever, and now we know that this fungus literally dates back to the earliest evolution of grasses."
The report in Mirror said that ergot in animals can trigger hallucinations, delirium and convulsions.
The researchers were sure that dinosaurs did consume the ergot-laced grass, although they could not confirm what effect it had on them. A related report in RawStory said:
The fossil likely dates to the early-to-mid Cretaceous period, when land masses were dominated by dinosaurs and conifers but flowering plants, grasses, and small mammals were beginning to evolve.
Considering that the fungus has been known to cause delirium and irrational behavior, chances are that if the fungus did have an effect on the dinosaurs, it wouldn't have been a pretty one.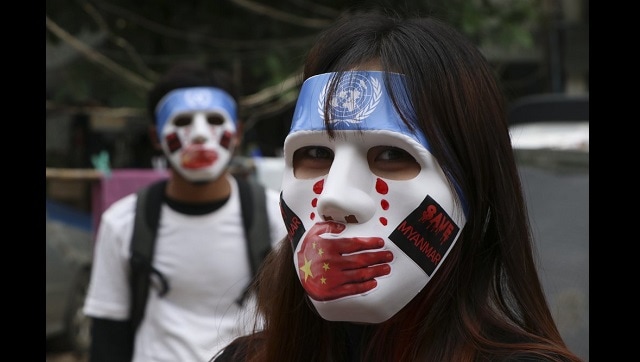 World
Paing Takhon, 24 — a star in both Myanmar and neighbouring Thailand — has been active in the protest movement both in person at rallies and through his massive social media following.
India
Although the state government has issued directives against the setting up refugee camps, local communities are clandestinely providing shelter to refugees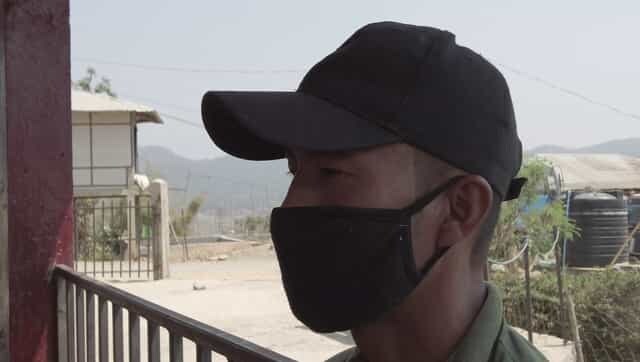 India
The early arrivals have been in Mizoram for more than a month. Their life subsisting thanks to the contributions of well-wishers and their hosts