Here's why beak trimming of chicks in poultry farms is a senseless act of cruelty
Do you know what chicks in poultry farm go through? The upper part of their beaks get cut off so they don't harm other chicks. Although it's a routine business, it's not as trivial as clipping your nails.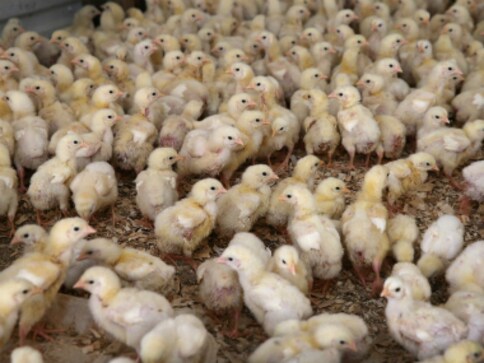 Do you know what chicks in poultry farm go through? The upper part of their beaks get cut off so that they don't harm other chicks. Although it's a 'routine' business, it's not as trivial as clipping your nails. Now, why would they hurt other chicks? Because, overcrowding, forced-lighting and unnatural feeding causes a great deal of stress to the factory chickens. These otherwise peaceful birds start attacking and hurting each other. To ensure that losses through such acts of "cannibalism" (as the industry calls it) are minimised, the poultry farmer routinely cuts off the chicken's beak. This practice is called 'debeaking'.
How did debeaking start?
It began in 1940 when an American farmer in San Diego discovered that if he burned away the upper part of the beaks of his chickens with a blowtorch, they won't be able to pick and pull each other's feathers. He was quick to share his invention and his neighbours modified the blowtorch into a soldering iron. A few years later, a local company began to manufacture the "Debeaker" – a machine that sliced off the tips of birds' beaks with a hot blade. This machine, with a few modifications, is what each factory farmer still uses today, whether in America, Europe or India.
Broiler chickens require only one debeaking because they are killed before their beaks grow back. Most egg producers cut their birds' beaks twice: once when they are a week old and then again when the birds are between 12-20 weeks of age. To save money, the debeaking procedure is carried out as quickly as possible. Experts recommend that the optimum value for money is 15 birds a minute. Because of this haste and monotony of the work, the beaks of many birds are sloppily cut.  Also, the labourers employed in a poultry farm are illiterate, coarse and insensitive, as most of the butchers. Do they care where the knife cuts too deep or too close?  This is what happens, according to the description given by a journal for the poultry industry:
An excessively hot blade causes blisters in the mouth. A cold or dull blade may cause the development of a fleshy bulb-like growth at the end of the mandible... Burned or severed tongues result in worthless hens.
Can you imagine having your upper lip cut off? And that too, not fully but left dangling by some sloppy cutter? Or your palate blistered, or your tongue cut off? Even as I write this piece, hundreds of fluffy little chicks have had already gone through this ghastly and painful mutilation. Sometimes this operation, even when it is done properly, causes several other problems. In an article, "Mechanical Failures Plague Cage Dwellers", taken from a farm news journal, a farmer writes: "Sometimes the irregular growth of beaks on debeaked birds makes it difficult or impossible for them to drink where a normal bird would have no trouble." Think of drinking without an upper lip. Or even worse, that the remaining skin joins together so tightly that you cannot drink at all.
Of course, the poultry industry insists that debeaking is painless and that it is comparable to trimming one's fingernails. This is completely untrue. Twenty-five years ago, the British Parliament appointed the Brambell Committee to investigate animal welfare in factory farms. This is part of what the Brambell Committee said on debeaking:
"Irrespective of whether the operation is performed competently, we are convinced that it causes considerable pain, lasting for much longer than the second or so that the operation takes to perform. It has been frequently represented to us that the operation is similar to the clipping of fingernails of humans. There is no physiological basis for this assertion. The hot knife used in debeaking cuts through a complex of a horn, bone and sensitive tissue causing severe pain."
In some factory farms, the birds are not only debeaked, their toes are clipped too, using the same hot knife machine. This operation is said to keep the birds "quieter" because of the extreme pain that moving would cause them after debeaking. Imagine your toes cut off without anaesthesia.
Are you appalled by this operation? It is just one of a series of mechanical operations and injections that the bird goes through. If you don't believe me, write to the factory whose names are on the egg carton that you buy or on the neatly-wrapped chicken body under the cellophane, and ask them whether they debeak their birds. Or ask your state animal husbandry department inspectors. The answer will be yes. The only thing you can do then is to stop being the consumer and therefore the co-perpetrator of this senseless cruelty.
also read
Lifestyle
Equestrian sports are as sick as you can get them. Nothing can disguise the cruelty — both during and after — to the animals whether it's the huge prize money, the fashion show of the spectators, the glittering prizes or the media coverage.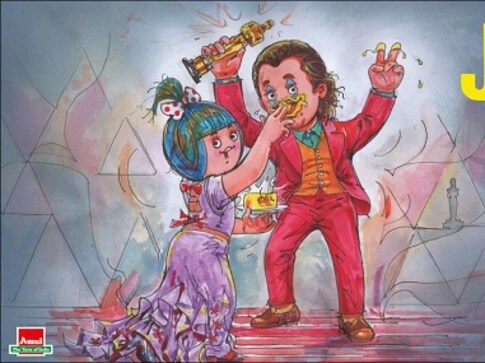 Entertainment
The Amul girl is seen feeding butter to Joaquin Phoenix, who is a vegan, on the Academy stage.
India
The poultry industry has grown unregulated such that it impacts the weakest sections of society: residents near these farms, the environment and the birds themselves.