Here's how Like changes your Facebook feed
What happens if you choose to like everything on Facebook? As Wired's Mat Honan explains in a post titled, "I Liked Everything I Saw on Facebook for Two Days. Here's What It Did to Me," it results in mayhem and that's not really very surprising.
What happens if you choose to like everything on Facebook? As Wired's Mat Honan explains in a post titled, "I Liked Everything I Saw on Facebook for Two Days. Here's What It Did to Me," it results in mayhem and that's not really very surprising.
For starters, if you have Facebook on your mobile, tablet and desktop open, you couldn't have missed the stream of ads and brand pages, especially the ones that Facebook is telling you that your friends have liked. Given how well Facebook has done with mobile ad revenues, there's no denying that our news feeds aren't just full of our friends' photos. Brand pages, ads and links to news websites have gained importance on Facebook over the years.
With the constant clicking on the 'Like' button, Honan notes, "my News Feed took on an entirely new character in a surprisingly short amount of time. Over the course of an hour, there were no human beings in my feed anymore. It became about brands and messaging, rather than humans with messages." Honan was also surprised that Facebook didn't try to limit his likes.
Honan goes to point out that the problem of liking is made worse by the new feature on Facebook which shows four related links to each link that you have liked. Related items, as they are known, are the most annoying thing on Facebook, especially on mobile browsing since there's always the worry of accidentally clicking or liking one of these related links on smaller screens.
For Honan, liking all related items became a serious problem. He notes, "So as soon as I liked the four relateds below a story, it immediately gave me four more. And then four more...I quickly realized I'd be stuck in a related loop for eternity if I kept this up." After two days of liking, Honan's website read like an odd-mish-mash of links from right-wing to left wing websites.
As someone who has clicked like on a fair number of news websites, brand pages, etc on Facebook, I don't find this surprising at all. My own News Feed is occupied by a strange mix of things. Off-the-top of my head this is what my regular News Feed looks like.
Number One: Ads for Wedding Photographer, wedding planners, wedding venues pages, since I browsed for a couple of these on Facebook and now Facebook's algorithm is convinced that this is my sole aim in life.
Number Two: Links from news websites especially Jezebel and Upworthy. Again, this is because I often click on some of them, but don't end up reading a lot of the pieces.
Number Three: Brand pages that friends have liked, which are suspiciously mostly for online clothing websites or jewellery brands. Then, of course, this is interspersed with photos and links that my friends have shared.
And what happened to the Honan's friends' news feeds? "I heard from numerous people that my weirdo activity had been overrunning their feeds. 'My newsfeed is 70 percent things Mat has liked,' noted my pal Heather," writes Honan. Remember, every time you click likes on a post, Facebook's News Feed can show it to another friend on their News Feed. The post can read something like: "X liked this post from March or X commented on this post."
The crux of Honan's experiment was that the more you tell Facebook's News Feed algorithm that you liked something (irrespective of whether you really meant that as true like), you will see more and more content around it. Our social media interactions have become "hyper-niche," as he notes.
So do "likes" really take us away from more meaningful engagement on social media? According to another blogger, Elan Morgan, who did the opposite of Honan's experiment, (she chose not to like anything on Facebook), it would seem so.
She notes in a blog in Medium.com, "Facebook without the Like appears to be nearly sane," and that since she was no longer relying on the lazy Like button, she actually had to engage with people via comments on Facebook, which was much more fulfilling. She writes, "It seems that the Like function had me trapped in a universe where the environment was dictated by a knee-jerk ad-bot. You like yogurt? You'll like Extreme Yogurt more!" In her post-Facebook-like universe, the "feed has relaxed and become more conversational."
The truth when it comes to Facebook Likes is a little more complicated. Sure, going around liking every post on Facebook seems extreme and as Honan's experiment shows, it can create a News Feed that looks like it's suffering from a split personality disorder. For instance, at one point I would go and Like every comment on a discussion thread, even if the two sides were basically fighting with each other (an act that left everyone confused).
And yes, at times comments are much more meaningful than Likes. An F-like on a post about a personal loss or a death in the family isn't very helpful; a comment condoling that loss always works better. In such situations, comments carry this hint of real engagement that's not possible with Likes. But at times, Likes mean something very simple on Facebook: that a friend (even if you haven't spoken forever) saw your post and noticed it. Which is perhaps why so many still rely on it.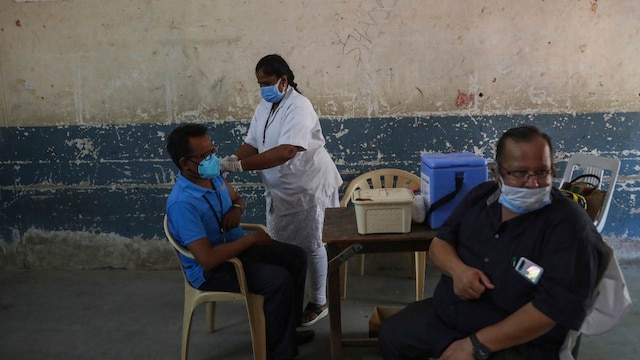 India
The Committee examined five such cases that took place on 5 February, eight cases on 9 March and 18 cases on 31 March.
India
Multisystem Inflammatory Syndrome in Children is rare and most children can recover with timely treatment
Entertainment
"Whether to forgive and how to heal is always the right of the survivor and I'll only always stand by them," Parvathy wrote in her Instagram post dedicated to survivors of sexual misconduct.