Hauz Khas: North India's happiest village
South Delhi's Hauz Khas village has become the hub of alternative entertainment these days. What's its secret?
By Reshil Charles
The aged Chandravati's smile radiates satisfaction as it stretches from one traditional earring to the other crossing the customary nose ring along the wrinkled way. She should be happy. She gets Rs 40,000 a month for a little basement she owns. Her tenant Meha Khanna seems equally happy selling a range of household and personal accessories along a free sketching corner at the end of a little staircase. The sign above the staircase reads ' The Open Book'. That's a pretty good way to describe the location - South Delhi's Hauz Khas village – a patchwork of small shops, a lake, the ruins of a fort, rooftop cafes and lots of greenery. Hauz Khas has been around for a long time but these days it might just be the happiest village in North India.
Hauz Khas didn't just arrive out of nowhere. In fact, in the 80's it was designer Bina Ramani who opened up shop here and also became instrumental in creating some sort of infrastructure to give logistical support to the alternative movement that had sprung up here. Rents were cheap. Politician Suresh Kalmadi's Bistro also ran successfully here for many years till it came under an MCD sealing.
But the 80's spring didn't quite last. Soon after, this became the place you only came to for your class at the Parikrama school of music or to find electronic musicians Midival Punditz in their studio in a filmmaker's residence or to go shopping for some cool ethnic wear and take a walk around the lake.
The reason why most others who were looking to set up creative shop here moved out or shelved the idea was because this is not a commercial area. It's got little 3-4 storied buildings that double up as business venues. There is no proper shopkeepers union in place and electricity, water and logistics are just 'worked out' as per demand. The Jat community of this area based their rent demands on the foot traffic they saw in and out of a venue instead of actual sales. Everything was just too haphazard for businesses to feel comfortable.
Strangely not much has changed in that regard even today. So then why the sudden boom in Hauz Khas? How does it function? And is there realistically the space and infrastructure to support the 40 new licenses that have just been issued? Well, the Hauz Khas fairy tale seems to carry on unabated at Elma's bakery. Tea served in pots, coffee in a French press and homemade cakes that will tempt any dieter make for a welcoming sight. It's always full so you can just take the goodies and walk around the back alleys and head to a little bench by the ruins near the lake. Plans can change within the first few bites so it's good to know that the family that runs Elma's also has a mini cinema, a ten-seater diner and a three floor bar and live music venue a few hundred meters from each other.
Gautam Aurora , the entrepreneur behind them all says he had the idea to start his first venture here three years back "while on a late night stroll in the village and wondering how nice it would be to have a place here where one can chill and get Indie artists to play some amazing music". The venue has lasted through three winter chills and the summer heat because anyone who came there even once told ten other people about it back in London and so on and so forth. Even though they pay double the rent today and have three more rent bills for their other venues, they are thinking of a fifth venture called 'Edwards' a deli and cheese place named after their cat.
What really seals the deal here is the 'think it and do it 'attitude. So it could be a little space on a rooftop that serves Himalayan food at sea level, or an environment-friendly store that opens up into a gallery and café with signature beef fry or a 'funky' shop that's so small that the attendant actually sits outside while customers select their wares – anything goes! It doesn't matter what it is, just be willing to pay the rent and the rest will all fall in place. "Unlike an organized market place where rents are charged per square foot, here every property in any corner of the village is premium and it's all about the deal you strike with the landlord" says Vimlendu Jha who owns Green the Gap. "Most villagers in fact have put their own properties in the village on lucrative rents ranging from Rs 60,000 and upwards per month and are themselves staying in proper residential flats in nearby colonies like Green Park." So it seems it's getting less residential than before and people are willing to experiment with ideas, knowing that if it fails they can move out easily because there's someone else waiting in line.
But will this again just be a phase or is it here to stay this time around? While other little urban villages like Shapur Jat, Ladoo Sarai and even the Mehruali–Gurgaon road have had designer presence for years, no place really brings it together like Haus Khas village, where you can just go without an agenda and decide on what you want to do once you start walking around. The only warning sign comes when you see a BMW go beyond the car cut-off point barricade with three safari-suited men at hand to handle any opposition as the premium smelling couple walk into one of the two 'upmarket' bars. The sounds from their footwear are also quite different from the usual Kohlapuris worn by most here. It means the village is also being talked about on yachts far away.
So if you wanted to buy that rustic bungalow tucked away in Hauz Khas be warned as the owner of one white architectural delight will attest to. He is a good-looking Delhiite on the other side of forty. His bungalow, hidden behind trees, was the scene for so many after hour gatherings with 80s music when Hauz Khas was just taking off. At that time the old timers would invite people they might have just met at the village hot spots for some music and conversation giving Hauz Khas its special intimate feel. That doesn't hold anymore, but it still remains a unique Delhi experience. The owner of that lovely bungalow, meanwhile, spends a lot more time in Goa these days.
Find latest and upcoming tech gadgets online on Tech2 Gadgets. Get technology news, gadgets reviews & ratings. Popular gadgets including laptop, tablet and mobile specifications, features, prices, comparison.
Arts & Culture
Every Friday, we'll bring you a curated list of online experiences — performances, talks, tours, screenings — to mark on your weekly calendar.
India
Talking to reporters about preparations for the next Parliament session, beginning 28 January, Om Birla said the Parliament canteens will now be run by ITDC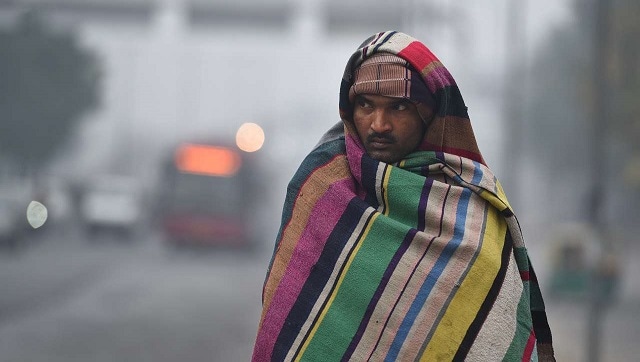 India
The weather stations at Lodhi Road and Ridge recorded a minimum of 2.4 and 3.6 degrees Celsius, respectively