Harvey Weinstein sexual harassment row: What we need to get right about 'consent'
Consent is a complex issue. But it's one we cannot take for granted.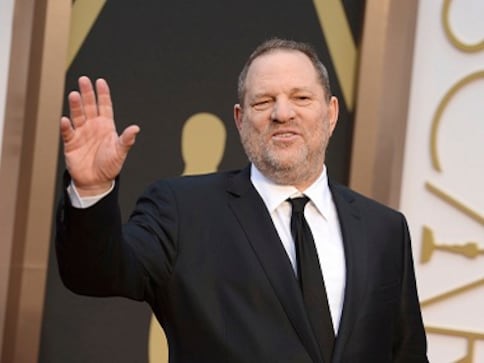 Consent.
That most bandied about word acquired more layers of sleaze this week as Harvey Weinstein — the once powerful Hollywood movie mogul — claimed that he had never forced himself on any of the 30-odd women who accused him of sexual assault/harassment. He said that any sex they had was consensual. And he continued to say this even as the women went public with the minute details of his predatory behaviour.
Actress Rose McGowan is among the women who publicly accused Weinstein of rape. She tweeted to Jeff Bezos that she had repeatedly told Amazon studio bosses about Weinstein's attack, but was told 'it hadn't been proven'. "I said I was the proof," McGowan tweeted.
So the onus of proof was on her, the survivor and not on the alleged rapist because he was a rich and powerful man. Why are we not surprised? Because this happens again and again and the rich and powerful usually win even though the survivor's story might make juicy headlines for a while.
And therein lies the problem. Rape is a dirty, secret act which is difficult to prove.  It has nothing to do with sexual desire and everything to do with power play. Sex between two consenting adults is something very different from forced sex with a woman who has had to acquiesce to having intercourse with a man she find despicable, frightening or just plain repulsive. And if the man who forces himself on the unwilling woman is rich and powerful, "proof" becomes more elusive. (We're framing this in man-woman terms, but this holds true of all genders and sexualities.)
McGowan had initially been silenced with money. But after the New York Times story broke, she felt she had to speak out. The NYT investigation had unearthed a trail of emails, documents, legal records and details of at least eight settlements Weinstein had reached with various women over several decades. The abuse was well known right through the industry and even to the media, but the silence was all pervading because he was a man who could make or break careers. However, once the stopper was pulled, there was no going back. The stories of sexual assault spilled out like loads of slime.
Weinstein's reported technique was both sickening and predictable. He would call a young woman to his office or to his hotel room to discuss a script. Within moments he would disappear into the bathroom and reappear clothed only in a bath robe with a bottle of lotion in his hand and would ask the woman to get naked and massage him. If she refused he would force her into doing what he wanted, or ask if they wanted to see him take a shower. Some escaped. Others ended up massaging him/being forced to have sex. Their disgust, fear and shame silenced them effectively.
One of them was a 28-year-old woman who was trying to build up her career, when she was trapped in a room and overpowered by Harvey Weinstein. He was a 64-year-old world famous personality who owned the company in which she was working. She was nothing in the scheme of things. What could she have done, she asked, given the balance of power.
Rose McGowan described it more graphically. "Now imagine his huge size, his monster face/body closing in on you. In one second, your life path is not yours. You have been stolen," she said. Many of the women broke down and wept and were traumatised for life by Weinstein's gross behaviour. But they all kept quiet for fear of the repercussions it would have on their careers.
So this is what Weinstein calls consent. And he is not alone. Other aging once-powerful men including RK Pachauri and AK Ganguly have preyed on their female colleagues and made sexual overtures to them despite being vigorously rejected. So what made them think that the "no" in these cases was actually a "yes"? What made them even imagine that these vulnerable young women on the threshold of their lives would find gross, old men attractive?
As one of Weinstein's victims said, women bought up in traditional homes where they are expected to obey and respect their seniors might freeze with fear, disgust and disbelief in such a situation. And this perhaps could be interpreted by as acceptance. Or in some cases a woman might consent to have a quid pro quo arrangement… sex in return for career advancement or better wages…. This could also be interpreted by a stretch of imagination as consensual sex.
One of Weinstein's victims describes how he forced himself on her though she kept shouting "no, no," all throughout. Actress and director Asia Argento gave a more graphic account of the massage she was forced to give and the way in which she was raped. She said, however, she continued to have a relationship with Weinstein for years after that because she felt she "had to". She added, "After the rape, he won."
In sexual encounters which do not have the sanction of social legitimacy the trapped women are more often than not subjected to victim blaming. They may be chastised or scorned by society for not taking proper precautions or putting themselves in vulnerable situations or even of using their bodies to entrap men. And the blaming becomes worse if the woman is smart or educated. Why would she "allow" herself to be raped?
But what about women caught in relationships which have the full sanction of tradition and society and religion? Are they any safer?
What about child brides who are forced to consummate marriages into which they have been pushed? What about women who are trapped in marriages with men they find physically unattractive or violent? What about wives of alcoholics or sexual predators or criminals? Would they actually want to or consent to sleep with their husbands? What about young girls forced into marriages with old, visiting Arabs? What about the bought brides who are used like sex slaves in parts of our country where the sex ratios have dropped alarmingly?
And yet our courts hesitate to criminalise marital rape because according to our tradition, a woman who is married is assumed to have consented to having sex with her husband. In other words she does not even have the right to say "No".
Even a woman who wants to opt out of a relationship which might have been consensual at one point of time has a tough time. How does she protect herself from sexual or other forms of physical assault by a person whom she once loved and trusted?
And to make matters worse, we now have a "feeble no" judgement from the Delhi High court. When Peepli Live co-director Mahmood Farooqui allegedly attacked a visiting American research scholar in his house she said she tried to resist him, but he was under the influence of alcohol and forced himself on her. Afraid that she would be brutalised, she said she stopped resisting and even feigned an orgasm to get him to stop.
In 2016 Farooqui was given a sentence of seven years imprisonment by a lower court, but Justice Ashutosh Kumar of the Delhi High Court overturned the conviction because he said it was not clear if Farooqui had actually understood that the woman did not want to have sex with him. This was in spite of the woman stating in court that she had not only resisted him but also said no several times.
"Instances of woman behaviour are not unknown that a feeble no may mean a yes (sic)," Justice Kumar said. He also argued that "in an act of passion, actuated by libido," consent could be complex, "and it may not necessarily always mean yes in case of yes or no in case of no".
Yes, consent is a very complex issue. But the fact remains that it cannot be taken for granted under any circumstances. Also while it is true that no sexual predator or violent partner is going to read the law books before forcing himself on an unwilling victim, we need properly elucidated laws which will offer proper support to those who have been assaulted.
As Supreme Court lawyer Karuna Nandy said, such a judgement only "muddies the waters and will confuse a lot of the issues around consent. What the law says is that consent may be silent, it may be non-verbal, but it has to be unequivocal. And so when somebody says no — even when you think it's feeble — and there is no subsequent unequivocal yes, then there is no consent."
And that is really the crux of the issue.  Consent is one issue where there is no room for nuance.
India
The accused were found guilty based on circumstantial evidence and the court will on 5 December pronounce the order on the sentencing
India
The incident came to light after the body of the girl was found on the premises of a residential society in the Kalyani West region that is located near Kalyan railway station on Thursday morning
India
The Rapido bike driver's friend worked at a mobile store. One accused had a criminal case against him in the past