Goa: HIV plus kids chased out of school, parents want others gone too
Parents protesting against the admission of 13 HIV+ve students to Goa's Fatima High School, in South Goa's Rivona village, appear to have won round one.
Panaji: Parents protesting against the admission of 13 HIV+ve students to Goa's Fatima High School, in South Goa's Rivona village, appear to have won round one. After being chased out from the school the students have been secretly admitted to another school in north Goa. But the fate of 23 other non-HIV students, who happened to cohabit with the 13 HIV+ve students at a Church-run Children's home now hangs in balance
The Parents Teachers Association (PTA) of Fatima High School, in Rivona, a mining town located 50 kms from Panaji, are now demanding the removal of the 23 non-HIV students admitted to the school, claiming their presence in school too, could put the safety of their wards at risk.
Firstpost had first written about an unprecedented scenario which had presented itself in Goa earlier this week, where the PTA of Fatima High School was holding school authorities, as well as the fate of 13 HIV+ve students, to ransom by threatening to boycott the school, if the HIV+ve students were allowed to continue in the educational institution.
A meeting called on Friday morning by the state Education department, chairperson of State Commission for Protection of Child Rights, school management and the PTA failed to resolve the deadlock, with as many as 40 parents resolving to withdraw their children from the school. By evening 25 parents have already applied for a school leaving certificate, so that they could transfer them to other schools nearby.
"We had a meeting today to discuss the issue. The parents are insecure about their children's safety. They wanted us to give in writing that the non-HIV students will not be affected by HIV in the future. It is an unreasonable demand. It is extremely unfair. I feel for the children," local MLA Subhash Phaldesai told Firstpost. 
Fr. Maverick Fernandes, a Church official involved in the educational affairs of the religious institution, confirmed that the 13 HIV+ve students, whose presence had first sparked the protests from the parents some days back, had been sent to another school. He was, however, unwilling to spell out more details, possibly for the fear that leakage of the information could spark another chain of protests.
Fernandes said several efforts were made at the Friday meeting to educate and make the 150-odd parents aware about the manner in which HIV spreads, after which some parents, he claims were convinced.
"We tried to allay their fears about HIV and that in light of the recent Supreme Court judgement, no student could be discriminated against," Fernandes said.
The shocking controversy comes a few months after the Supreme Court issued notices to central and state governments following a petition filed by NAZ Foundation Trust, which sought to ensure that HIV positive school children should not be discriminated against at time of admission to schools. The public interest litigation had requested for framing of guidelines under the Right to Children to Free and Compulsory Education Act 2009, which ensures that students should not expelled from schools on account of their HIV status.
The HIV+ve students, who belong to a children's home run by nuns in Quepem, in South Goa, were in June denied admissions to another school at Sulcorna village nearby, also run by Salesian priests, following similar protests there.
The students, of varying ages and Standards, had been studying via open school curriculum until the nuns who run the Children's Home decided to admit them to regular schools in the vicinity.
Meanwhile, the state Education department is expected to respond to a notice issued by Green Goa Foundation, a local NGO, to state education director Anil Powar, asking him to ensure that the HIV-positive students are not denied their right to education.
"The hearing with the Education department officials is expected to be tomorrow," Raison Almeida of the Foundation said. In his notice, Almeida said he would be forced to petition the Bombay High Court bench in Goa if the Education department doesn't ensure admissions to the HIV-positive students.
India
The entrance test is conducted for admission to Engineering and Pharmacy courses in the state. After the entrance exam, shortlisted candidates will have to participate in counselling round for admission
India
The fundraiser sale, valued at Rs 1 crore, aims to donate 100 per cent sale proceeds to be shared equally between Sood Charity Foundation, Hemkunt Foundation and Khalsa Aid India.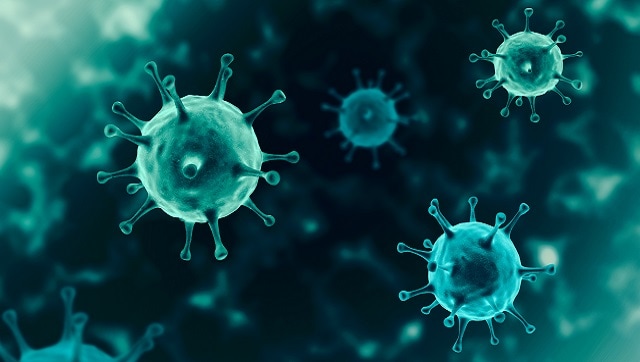 Entertainment
The vice-chairman of the ESG said the Goa government has enforced strict curbs, including the imposition of Section 144, due to which shootings cannot be permitted.