Along the beach in Gokarna, on the west coast of Karnataka, a line of shacks and hotels hum quietly with music, conversation and laughter. Contrary to most Goan beaches, which are packed and consistently exuberant, the atmosphere is relaxed — nirvana-ish even. Lazing here for days, drifting from one shack to the other, eating great food and watching the flaming sun disappear into the sea every evening, is what Indian and international visitors are after.
Of the several cafes that operate in this town, Chez Christophe on the main beach is among the most popular. It is conceptualised by 46-year-old French chef Christophe Monxion, who first opened a guesthouse in 2010 before turning it into a restaurant. He nearly shut it down after the demonetisation drive of 2016 dealt a heavy blow to business, but Sandeep Kamalasanan – a Mumbai-based special effects artist and director – was so charmed by the place and the quality of food that he joined hands as a partner. Now, Chez Christophe has opened for the season with a host of new offerings such as cocktails, fresh Italian coffee, and Sunday jam sessions, among other things.
"Gokarna is like a hen that lays golden eggs," says Monxion with a laugh. His love for the beach town is palpable. "It is utopia. When I'm here, I like to sleep under the stars, on the beach. There's zero stress in life and Gokarna's positive vibe is very powerful."
A recce of various Indian towns and cities reveals a surprising number of expats who're bringing together their love of native food and love for India in the form of entrepreneurial ventures. From traditional restaurants to bohemian cafes, these are helmed by people from all over the world who are settling comfortably into the vibrant chaos of Indian life. And their offerings are gladly embraced by tourists and Indians alike.
"I opened 8th Day in Kolkata because there was nothing happening in the city in terms of coffee," says Grant Walsh, who is from the US. He owns 8th Day Café & Bakery which is located in the heart of the City of Joy, and plans to open a chain of cafes in various other parts of town. "I'm passionate about fitness, coffee and F&B, and have brought all of that together in this café, which is among the most highly rated in the city."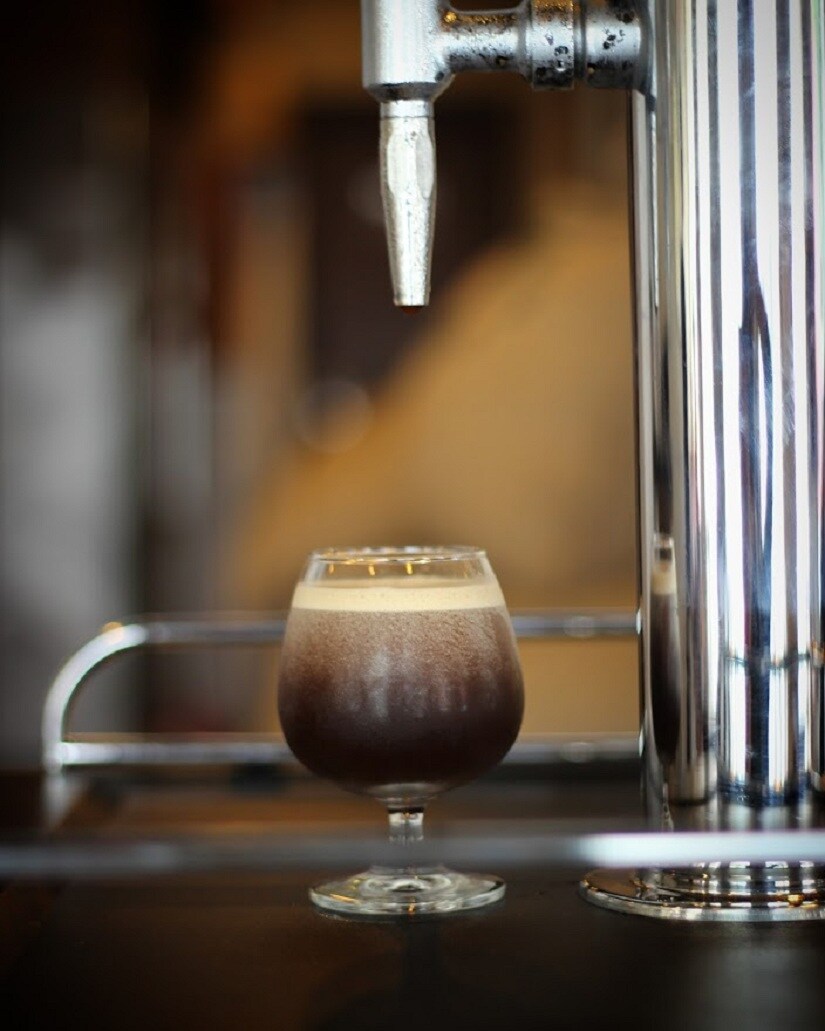 In fact, coffee in India is progressing to a whole new level, thanks to foreign entrepreneurs bringing expertise and global trends to the table. 8th Day, for instance, roasts its own coffee and is one of the few places in Kolkata to serve nitro (nitrogen-infused cold brew coffee) and perhaps the only one to serve butter coffee – a palaeo and keto-friendly French press coffee blended with unsalted butter and coconut oil. Another café that's impressing consumers in faraway Siliguri is L-Brewing Café, opened by a Korean family. It may look unassuming, but don't judge this book by its cover. Visitors Vishal Raut and Elika Awomi swear by the range of freshly baked goods here, and they say the coffee is to die for.
"The sheer assortment of coffee-brewing equipment on display at this store affirms its seriousness towards good coffee," says Raut, a coffee nerd. Think syphons, cold drip coffee towers and several kinds of pour-over vessels. The coffee art is amazing too, particularly on the cappuccinos. Raut adds that quality is of such primacy here that they refused to serve him coffee using beans that had grown a little old in the evening, or cakes, which had been baked in the morning.
Quality is undoubtedly one of the key ingredients that draws crowds continuously. "Apart from locals, my café is generally filled with tourists because of the typically American ambience and an assurance of hygiene and quality standards, which many visitors look for when they're travelling around the world," says Walsh. "For instance, in India, they need a break from the madness and to feel at home somewhere, which is at 8th Day."
Monxion, who runs a foundation in France to tackle climate change and preserve ecology, grows all his vegetables in a garden at the restaurant. "Sensitising people towards the adverse effects of climate change and ecological preservation is a huge part of what I do," he says. Plus, everything is homemade – he wakes at 4am to bake the chocolate croissants and baguettes, and he even makes the pasta and jams in-house – in a very continental style. Think ratatouille, ragout, lasagna, quiches, pies and tarte Tatin.
While European expats have been coming to India in droves for years now, settling in places like Goa and Puducherry, recent years have seen an influx of Koreans and the Japanese, thanks to industrial outposts here. And down south, Korean food is a hit particularly because of its authenticity in terms of both the preparation and ingredients. For example, Goyo, run by Wonya in Auroville, Puducherry, is a silent vegan restaurant, which accommodates only up to ten people three days a week. Wonya rustles up home-made organic food with a kaleidoscope of vegetables grown in the community or sourced from local markets.
Another aspect characteristic to such establishments is that from ingredients (whenever possible) to the staff, these entrepreneurs are determined to contribute to India's economy and infrastructure. "We only source our coffees from a plantation in Karnataka," says Walsh. "We were very clear – the goal is to build Indian farms and farmers." The sentiment is echoed at Tanto, an uber-popular trattoria and pizzeria chain in Puducherry. From making pizzas in wood-fired ovens to whipping up the best spaghetti carbonara, it's the locals who keep the restaurants going.
India's growing popularity as a tourist destination gives these eateries and cafes an essential boost. It's good business, but ultimately, it's an abiding love for the country that's drawing people here.
Your guide to the latest election news, analysis, commentary, live updates and schedule for Lok Sabha Elections 2019 on firstpost.com/elections. Follow us on Twitter and Instagram or like our Facebook page for updates from all 543 constituencies for the upcoming general elections.
Updated Date: Jan 08, 2018 13:19:35 IST