Getting down and dirty: Researchers reveal how Bombay night frogs mate
A research team from University of Delhi has discovered a new mating position of the Bombay night frogs.
With the monsoon approaching, you might definitely have seen many frogs bobbing around you. But have you ever wondered how frogs mate? A group of researchers have presented a study on an entirely new mating position seen among Bombay night frogs of the Western Ghats.
The study published in the journal PeerJ explains the breeding behavior of this particular species – Nyctibatrachus humayuni – of frogs. According to the study, the mating takes place as night falls during the monsoons on the overhanging vegetation. The male frog calls out to its female counterpart from the ground. The female approaches the male frog giving her consent by touching the male's head with her feet and then the action begins.
The male mounts the female's back in an embrace — this new mating position or mode of amplexus has been named as dorsal straddle by the researchers. It is different from the other positions as the male frog loosely sits on top of the female, without really grasping her.
According to the study, unlike most other frogs, males of Bombay night frog species ejaculate sperm on the female's back, which trickles down and fertilises the eggs immediately after deposition.  Thus, the eggs of this species are fertilised without any physical contact between the male and female frogs. The process is quick as the female frog lays eggs in a single bout.
"This is remarkable," said SD Biju, one of the members of the research team from University of Delhi. "Until now scientists believed that male fertilises the eggs by sitting on them after female moves away. This mating position has been seen only in the Bombay night frogs."
Another interesting observation is that of the uncommon occurrence of the female calls in the Bombay night frogs. While it is very common for the male frogs to respond verbally in all species, such behavior in female frogs is reported in only 24 out of more than 6,500 frogs worldwide.
A rare event like predation of eggs by snakes from India for the first time has also been documented in the report. Watch the interesting video below to learn the nightlife of Bombay night frogs:
World
In the QS University world rankings, Cambridge lost its place as the number one ranking university in the world, while India was beaten hollow by China.
India
South Korea's Pohang University of Science and Technology heads a list of the world's Top 100 "young" universities for the second consecutive year.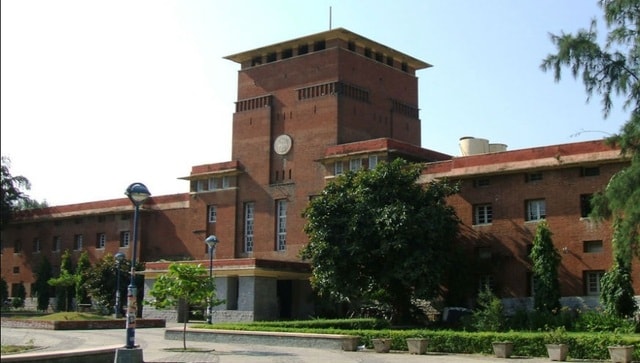 India
As per the official notice given on the website for Associate Professor and Professor posts, the last date to apply for both the faculty posts is 7 February this year.