Future-proofing with standardisation
Companies that do reach out to BIS and partake in the standardisation process gain a competitive edge over their peers by future-proofing.
Back in the Sixties, Intel co-founder Gordon Moore had made a famous prediction that the number of transistors per square inch on integrated circuits would double every two years. Dubbed as Moore's Law, the prediction has more or less become the flag-bearer of our technological prowess. How fast the shift is taking place in different spheres, be it computing or mobility was judged on the basis of how quickly the technology evolved. There was a veritable race to make things and stuff better, bigger and smarter than before.
Yet, constant advancement is not bereft of risks. The biggest one is obsolescence. Namely, by the time one gets accustomed to a product or a piece of technology, there is already an advanced version available. The best example of this will be the mobile phones from popular brands that keep launching newer upgraded versions every few months. How can one keep pace with this constant shift? Is there a solution to make it all saner?
Future-proofing is a mechanism to increase our adaptability to this shift. Taken on an enterprise level, future-proofing simply means the measures taken to ensure continuity in the wake of the constant shift.
On a broader level, the biggest enabler of our technological adaptability is standards, namely, commonality of standards. Take the instance of the ubiquitous mobile charger, imagine if every phone came with a unique charging mechanism, what a nightmare it would be. It is because of standardisation in terms of Micro-USB or USB-C now, that the industry is able to move forth. Hence, standardisation is a key element of progress.
As the Internet of Things permeates every aspect of our being, interoperability between devices, systems and networks are crucial for any business to be future-proof. And interoperability can only be ensured if different products and services adhere to the global standards set by the International Organization for Standardization (ISO).
The ISO works closely with members from 161 countries, including India, to formulate the technological standards that govern the future, and ensure that no customer, organisation or country gets left behind.
Technological standards from each of the countries are taken into account while formulating international standards, which define the course of business and technology in the years to come.
How You Can Benefit from This
India's representative member body, the Bureau of Indian Standards (BIS) serves as an open platform to which organisations and experts from different fields can contribute their expertise.
In fact, the standards formulated in India often play an integral role in shaping international standards, giving the whole country an advantage on the global playing field. One of the most noteworthy instances of this is the ISO/IEC 30105-2:2016, the set of standards governing the IT-Enabled Services-Business Process Outsourcing (ITES-BPO) sector, which was formulated in India and is now accepted internationally. In a manner of speaking, the BPO industry across the world runs on standards that have been formulated in India.
Companies that do reach out to BIS and partake in the standardisation process gain a competitive edge over their peers by future-proofing in the best way possible – shaping the future. This is especially important in India, where using standards from other countries as a benchmark would be a disservice to the diverse population.
If your organisation or employees work with the BIS, you can ensure that any upcoming rules are in line with your skills and requirements, and do not exceed your limitations. This one-of-its-kind opportunity can give your product or service a fighting chance against industry leaders in the world.
Irrespective of whether it is a product or service, any technology that is in it for the long run must work to future-proof itself. Those seeking longevity and prolonged success will find that standards are the key to unlock them. Combined with creativity, flexibility and a keen eye for trends, contributing to the standardisation process is sure to establish your venture as one to watch out for!
This is a partnered post. 
Subscribe to Moneycontrol Pro at ₹499 for the first year. Use code PRO499. Limited period offer. *T&C apply
Business
Launch of GST and restrictions on refiners' ability to import unrefined gold will take their toll.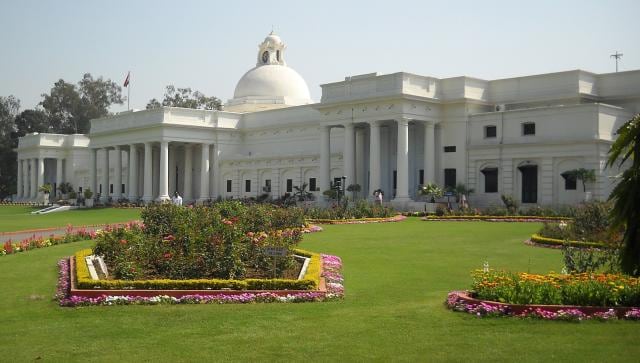 India
As part of the collaboration, the Bureau of Indian Standards (BIS) will extend financial aid to set up a chair in the field of standardisation and conformity assessment at IIT Roorkee
India
The stage measuring 40 feet in height, 200 feet in width and 1,000 feet in length has been found to be unsafe on four grounds, according to the CPWD report seen by this writer.