This article is part of our 2017: A Year In Review series 
If 2016 was the year where many of our favourite celebrities passed away, 2017 was the year we discovered that the rest of them have a history of sexual assault. Our reactions to finding out that we'd been betrayed this way ranged from dismay to denial, but the fact that we spent so much time critiquing the exact methodology used by survivors to come forward with their stories was also noteworthy. There were a lot of different ways that women tried to reveal the abuse they'd been meted out, especially by powerful and seemingly immune men. Hopefully, by examining all of them now, we will know the best way to report sexual harassment in 2018.
Blogging about it: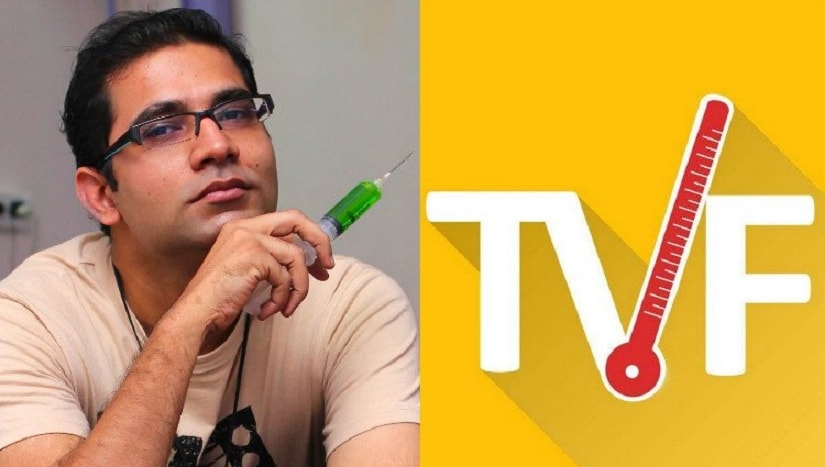 In March 2017, an ex-employee from The Viral Fever, a leading web production house, anonymously wrote a detailed blog post on Medium alleging she had been at the receiving end of sexual harassment from the then CEO, Arunabh Kumar. After the blog post went viral, several other women came forward and accused him of behaving similarly with them. Kumar stepped down as CEO, the blog post was taken down, and the story faded away. What didn't fade away was the criticism the blogger faced:
Why hadn't the victim come forward when she was still working there? (Because she was a mere underling and she was likely to be fired?)
Why had it taken her so long to do it? (Because it's hugely difficult to accuse a powerful man, especially when you don't have "hard proof"?)
If it had really happened, then why was it being posted anonymously? (Because sexual harassment survivors, even though they are not at fault, live with a lifetime of guilt and face repercussions in their relationships, careers, and social lives when they're open about it?)
At the moment, two FIRs have been filed against Arunabh, but he's out on bail. Whoopee! We guess anonymously blogging about sexual assault won't get you justice in 2018 either.
Tweeting about it:
In October 2017, Rose McGowan tweeted that Hollywood producer Harvey Weinstein had raped her. Later, scores of American stars came forward with accounts of how Weinstein had behaved inappropriately with them. The domino effect started there, with celebs like Kevin Spacey, Brett Ratner, and Louis CK being accused of (and admitting to) sexually assaulting less powerful people in the industry. It took multiple accusations against each such celebrity for anyone to take them seriously.
Even as the #MeToo campaign went viral, Twitter blocked McGowan's account for 12 hours. Meanwhile, there was the hero #NotAllMen tribe who tweeted #MeToo for the reason that they felt "scared" to stand next to women for "fear" of wrongly being accused of molestation. Because, sure, that's what women do for fun – falsely accuse men. Cheap thrills for the win! Clearly tweeting about sexual harassment means that you will not be taken seriously in 2018 either, and the powers-that-be will continue to mock you.
Contributing to a list:
It'd be remiss of us not to mention the famous List of Sexual Harassers in Academia (LoSHA) compiled by law student Raya Sarkar. After collecting proof from survivors in the form of Whatsapp chats or emails, Raya published a crowdsourced list of several eminent professors in Indian academic institutions ranging from Jadavpur to Delhi University who had sexually harassed their students. The repercussions were huge, for Raya and the victims, of course. Apart from a handful of the professors who had been suspended or removed by the colleges they worked at before the list was published, no real action was taken against a majority of the names mentioned.
The survivors, meanwhile, have been subjected to finger-pointing and accused of carrying out a "witch hunt". The nail in the coffin came when a bunch of reputed feminists co-released a post on leftist web publication Kafila giving these survivors a rap on the knuckles and urging them to follow "due process". This petition led to possibly the biggest cleave in Indian feminists, with the "older, Kafila feminists" being criticised by "the younger feminists" for being hypocritical and casteist by refusing to acknowledge the harassers in their own backyards. The focus of the conversation, as usual, shifted to how the survivors should have come forward – breaking one of the first rules of feminism, which is to support survivors above all else. Even the fact that academic circles are so tight (that an institutional bias against or a "reputation" of a particular student could ruin her entire career) was not a good enough reason for people to understand why the list had only the perpetrators' names and not the survivors'.
Following due process:
On 3 November 2017, a story broke out about how a 19-year-old UPSC aspirant was gangraped for three hours straight in Bhopal. The assaulters took chai and gutka breaks in between raping her. The brave young woman, whose parents are police officers, went to the police the next day to lodge a complaint and even nabbed two of the accused with her mother's help. The GRP on duty refused to file a complaint and instead mocked her for coming to them with a "filmy story". After a huge struggle and media outrage, the complaint was finally filed. Seems like we only like to call women Nirbhaya after they're dead, while women who are alive and kicking the system hard are treated with mistrust and mockery. Unfortunately, following due process doesn't seem like a better route than any of the others in 2018 either.
Looks like exploring all these possible options to find out the best way of coming out as a survivor of sexual harassment was kind of pointless. If you're a survivor of sexual harassment, the world is going to criticise and blame you no matter what you've been through or how you try to get justice. We just have to facepalm really hard and work on being (much) better people, because 2018 doesn't look like it's going to be any easier for sexual harassment survivors than 2017.
Your guide to the latest election news, analysis, commentary, live updates and schedule for Lok Sabha Elections 2019 on firstpost.com/elections. Follow us on Twitter and Instagram or like our Facebook page for updates from all 543 constituencies for the upcoming general elections.
Updated Date: Dec 29, 2017 15:05:27 IST