From nurse to bank robber: The story of Sandeep Kaur, the Bombshell Bandit
The extraordinary story of why a well educated, young Sikh woman working as a nurse became a notorious bank robber in the USA.
"Tick Tock. I have a bomb"
This was a note given by a bank robber to a the cashier at Bank of the West on 6 July 2014.
But this bank robber wasn't a sturdy man wearing a ski mask or wielding a machine gun, she was a 25-year old Sikh nurse.
Sandeep Kaur was convicted of robbing four banks in USA and was sentenced to 66 months in April 2015, reports the BBC.
Called the Bombshell Bandit, due to her glamorous disguises and bomb threats, she captured the attention of many who wondered what could be the reason behind a nurse becoming a bank robber. Kaur spoke to BBC's Jeff Maysh from prison and revealed an even more extraordinary story.
Kaur  moved to California from Punjab at the age of seven and by 19 was a licensed nurse, earning up to $6,000 a month. But things turned awry when Kaur discovered Las Vegas at 21 and became a gambling addict, mentions the BBC report.
Soon she quit nursing to concentrate on gambling. "I stopped working. I can't focus and be going to work for this little amount of money," Kaur told the BBC. But by March 2012 she had lost her life savings and was in debt. She then borrowed money at a steep interest, attempting to recover what she had lost.
What happened next is best summed by Kaur's quote in the BBC article "I ate at that table. I only took bathroom breaks… I was sitting at the table for 16 hours... hoping it'll all change. Then it all just went down the drain."
She had to flee Las Vegas and managed to evade the loan sharks till they caught up with her May 2014.
Desperate, she resorted to their suggestion of bank robbery and without a weapon or back-up plan, managed to escape with $21,200 in her first attempt.  But since that wasn't enough, she had little choice but to rob more banks.
However, her run ended on 31 July 2014 when the manager of US Bank  alerted the authorities and thus began the police pursuit that lasted 65 miles, crossed three states, two time zones, and reached speeds of 130mph resulting in her capture, reports the BBC.
While Kaur may be in prison now, her exploits have cemented her name on the list of unusual bank robbers.
You can read the full story on BBC.
World
Vietnam told developed countries to take the lead, provide financial assistance but John Kerry said: "We all have to do it."
India
It is due to the work by DRASTIC that there is more insight into research that the secretive Wuhan Institute of Virology (WIV) in China was doing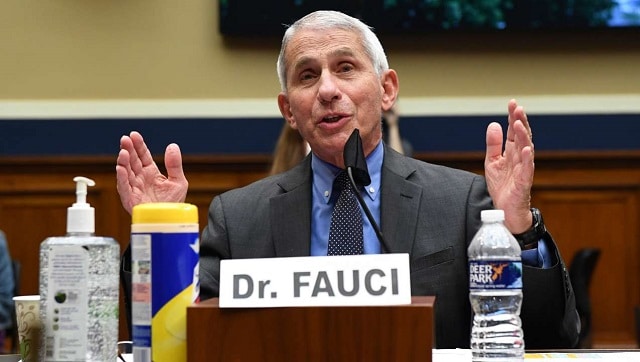 World
The emails were obtained by US-based media outlets The Washington Post and BuzzFeed News via Freedom of Information Act requests