From Ambedkar to Doniger: Can copyright law rescue books at risk?
Where pharma went can publishing follow? A compulsory licensing provision in the copyright act has been used to manufacture generic drugs. Could it help get a book published when the original publisher chickens out?
by Shamnad Basheer
The Annihilation of Caste created a stir. Well, at least the refurbished version of it, prefaced by an insightful introduction by Arundhati Roy; an introduction that stirred more debate than the provocative Ambedkar speech itself.
In the midst of this controversy, many may have missed the underlying copyright issue. Roy's publisher Navayana first moved the Delhi High court to secure legal clearance for the publication of the book, since the copyright owner could not be traced.
Copyright law ordinarily vests copyright ownership with the author and then on his/her passing, with the legal heirs, unless the right has been assigned away to a third party. Navayana and her publisher first approached Dr Ambedkars' family who claimed they didn't own the copyright and pointed them to the Maharashtra government.
Navayana then wrote to the Maharashtra government, but received no response. After waiting a while, they filed an application before the Delhi High court asking that they be granted a compulsory license to publish the book upon the payment of a reasonable royalty rate.
They pointed the court to section 31 of the copyright act which provides that if a copyright owner fails to make her works available to the general public, a compulsory license could be issued in favour of a third party by the copyright registrar. However, the third party publisher would then have to pay a royalty to the copyright owner, as determined by the copyright board.
Unfortunately, as of today, there is no copyright board in India! A pending writ petition before the Delhi High court asks that the government be ordered to constitute a Board at the earliest. Given the lack of a board, Navayana requested the Delhi high court to issue them a license directly.
For a long time, there was no response from the Maharastra government, which was arraigned as a party. When an irate judge finally expressed his displeasure at the lack of a response, they came back stating that they did not own copyright for the work. In short, much like the fated Malaysian airline, the copyright owner of this fiery speech by Dr Ambedkar cannot be traced. Having failed to locate the copyright owner despite a long drawn out effort, Navayana withdrew it's court petition. Ambedkar's speech therefore qualifies as an "orphan work", a term in copyright parlance to refer to works whose owners cannot be traced, making them eligible for reproduction and dissemination by third parties upon the payment of a fee to the government.
All of this throws into sharp focus an issue of deep concern for free speech: assume the Maharastra government was indeed the copyright owner. Owing to the political sensitivities involved (including anticipated pressure from a very right wing Shiv Sena), they could have capitulated and stalled the publication of this book, by refusing to give permission to Navayana. And the public would have been denied the right to access a very thoughtful essay from one of the founding fathers of independent India. This is where the compulsory licensing provision mentioned above (section 31 of the copyright act) comes in handy.
In fact, the recent Doniger dispute also throws the issue of compulsory licensing into sharp focus. Penguin's caving in to a religious group and refusing to publish Doniger's book (The Hindus) in India paves the way for a third party publisher to ask for a compulsory license in order to make the book available to the general public. However, in view of the copyright board not being functional, it would have to approach the court for a license, in much the same way as Navayana.
Better still, it could simply go ahead and publish the book. Despite a proliferation of online links pointing to websites housing full text versions of the book, Penguin has not commenced any legal action as yet. Indeed, it will be deeply ironical, if Penguin sues on a book that it has effectively relinquished economic interest in, at least in so far as India is concerned.
Even if Penguin decides to play dog in the manger and sue, the downside may not be that grave; courts are unlikely to restrain the allegedly infringing publisher. Rather, given the exceptional public interest concerns that permeate this case, courts will likely deny the injunction and grant damages instead, with the infringing publisher being asked to pay a percentage of their sales/revenues to the copyright owner. These damages are essentially in the nature of "royalties" to the copyright owner, making this a defacto compulsory license. This logic has prevailed in pharmaceutical patent cases where courts refused to restrain allegedly infringing drugs, on public interest grounds i.e. that consumers were dependent on cheaper and more affordable life saving drugs. In Doniger's case, the public interest argument is highly compelling, given that Penguin's pulping has effectively divested the public of an important scholarly work.
The fact that the copyright board is currently not operational offers more ground for publishers to go ahead and publish and then claim a de-facto compulsory license from the court, when sued. Given that Penguin has virtually waived its economic interest in the book qua India, the rate of royalty pegged by the curt is likely to be a very nominal one.
In the end, the Ambedkar and Doniger disputes offer us scope to re-examine copyright law and the myriad ways in which proprietary control over literature and art have stymied free speech and other important human rights and constitutional values.
It also helps us appreciate that copyright law is not only about "private" interest, where a set of exclusive legal rights are vested with copyright owners. Rather, it is about balancing this interest against a larger public interest in accessing these works at affordable rates, such that there is overall societal benefit. And this is where compulsory licensing merits attention; it ensures that even if intellectual property owners abuse their legal monopolies and deny affordable access to their works, third parities could step in and promote such access. It is therefore imperative that the government constitute the copyright board at the earliest.
Thus far, compulsory licensing has attracted mainstream attention in the patent context, with the government granting a highly controversial licence two years ago to an Indian generic company to manufacture a cheaper version of an exorbitantly priced anticancer drug. With the present set of controversies around free speech, compulsory licensing is all set to take centre stage in copyright law as well.
Shamnad Basheer is the Founder of SpicyIP, and was till recently the MHRD Professor of IP Law at WB NUJS.

Find latest and upcoming tech gadgets online on Tech2 Gadgets. Get technology news, gadgets reviews & ratings. Popular gadgets including laptop, tablet and mobile specifications, features, prices, comparison.
India
Meanwhile, CJI SA Bobde raised concerns over misreporting in the case and asked the petitioner Kerala Union of Working Journalists' to file a rejoinder to the UP govt's affidavit while postponing the hearing in the case by a week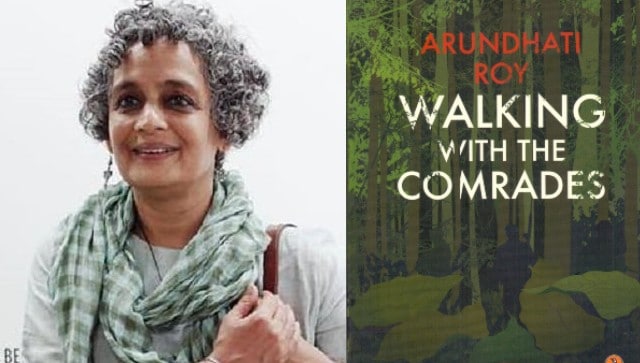 India
The book, Walking with the Comrades, was removed from the varsity's syllabus as it featured the author's visit to Maoist hideouts, which the ABVP said was an 'anti-national subject'
India
In a letter posted on Twitter, the stand-up comedian also wished to volunteer the time that would be allotted to the hearing of his contempt case to other matters and parties who have not been as lucky and privileged as him to 'jump the queue'