Found Dead: Shantanu Guha Ray's true crime account reveals the grim recesses of human thought
In his latest book, Found Dead, Shantanu Guha Ray attempts to objectively portray the stories behind nine bewildering deaths (including the Sunanda Pushkar, Rizwanur Rahman and Sheena Bora cases)
In an introductory note, Shantanu Guha Ray writes: "The voyeur in us makes it difficult to sideline crime."
Perhaps it is a certain level of voyeurism that makes us so interested in high-profile deaths. In other instances, the sheer gore might make our heads spin, but, according to Ray, the fact that crime can be perpetrated by anyone and on anyone is why crime can be said to be ubiquitous.
Ray, a noted journalist, never had the crime beat "assigned" to him, however, he was fixated with murder (cases) most foul. Perhaps that could be the motivation behind his latest book, Found Dead. An account of nine bewildering deaths, Ray attempts to clearly, objectively portray the stories behind these crimes. Introducing a sizeable history behind these murders, Found Dead is a book that relies on interviews, media reports, and anonymous sources, tracing cases like Sunanda Pushkar's death, Rizwanur Rahman's alleged suicide and Sheena Bora's murder, among others, that left the nation flummoxed. It is also a comment on the seductions of living a lavish life, the power to corrupt, and the Indian media.
A constant thread running through the chapters of Found Dead is that crime can affect anyone, anywhere, anytime. The book is divided into nine chapters, each one mentioning the victim's name. Through meticulous research, Ray brings out the details in these chapters clearly and objectively. That he has cited newspaper reports and online news portals only increase the credibility of these accounts. Ray's writing style can be said to be clear and straightforward, which seems to be the ideal way to convey facts in these rumor-riddled stories.
It's difficult to categorise Found Dead under the umbrella of crime thriller. Some readers might know some facts pertaining to some of the accounts in the book. But it is as though Ray does not wish to provide any rollercoaster ride or a whodunit. Instead he unravels conspiracy, hatred, and nonchalance through non-fiction.
With regards to the mysterious conditions under which Sunanda Pushkar was found dead in her flat, Ray comments on the often sensationalising Indian media when BJP leader Subramanian Swamy alleged that Pushkar was murdered using Russian poison: "What was most surprising was in the face of such allegations, not once did the national media ever question (Swamy) if he had any concrete proof… to back his claims." Instead the media used Swamy's inventions to "churn out story after story almost every day."
Besides being an expose of sorts, the nonchalance of a killer is made explicit in the book. When Vijay Palande admitted to murdering Karan Kakkar, the press put out his confessional statement: "We put the water on, placed his head under the tap, and slit his throat … After that, we beheaded him, and then cut his legs off at his thighs." As per Ray, Palande's statement was "the prototype of a suave, barbaric and cold urban killer".
Found Dead makes a comment on the social fabric of a religiously sensitive region, when the apparent progressive Kolkata was thrown into tumult by the death of Rizwanur Rahman. All Rahman ever did was fall in love with an upper class Hindu girl, and his death was disguised as suicide.
Crime reporters and journalists often find themselves in murky situations, for speaking truth to power, bearing the brunt of their professional requirements. Journalists often go that extra mile to get that scoop, which at times can be fatal, as proven in the case of Indian Express journalist Shivani Bhatnagar. It was as though Ray was in two minds as regards the inclusion of Bhatnagar's murder: he writes that "her story was riveting enough," but that his "heart goes out to her for we often get coopted for a great story, which may not be worth telling."
Ray tells these stories with precision and a steady narrative. He does not waiver nor does he indulge in editorialising. This group of non-fictional accounts is a sensible piece of journalism that reveals the grim recesses of human thought.
Arts & Culture
Amitav Ghosh's new book is set in a valley where indigenous people from warring villages live off the abundant riches from a sacred mountain. Their lives are disrupted by outsiders who force their way into the valley and treat the mountain as nothing but a resource.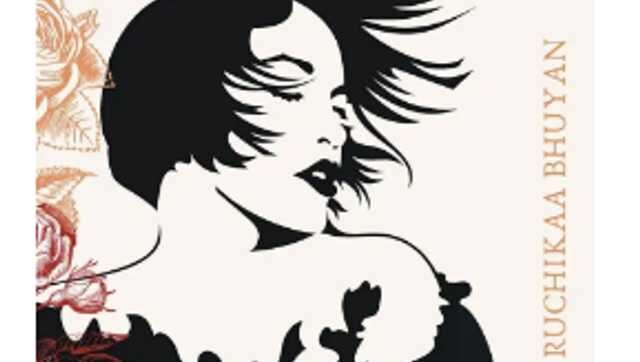 Arts & Culture
From subject, characterisation and style, it has been a great read all through
India
When he takes bath, jail wardens remain nearby, and the plate on which he is served his meals is taken back immediately after he finishes eating, said jail's superintendent Rakesh Bhangre