For Bengali journal Dakshini Barta, the message goes beyond the medium
The editor of Dakshini Barta (Messages from the East), is none other than veteran Congress leader Priya Ranjan Dasmunsi, lying in a coma for nearly a decade in a hospital.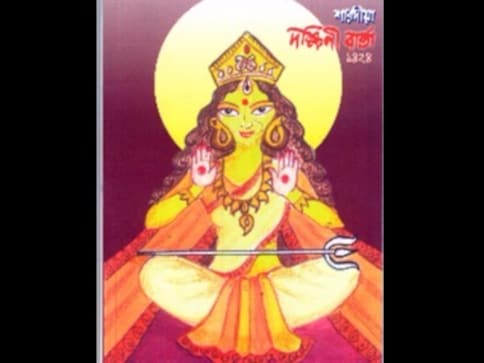 At a time when the relationship between politicians and journalists is at an all-time low, scribes in Kolkata have produced a tome during this year's annual Durga Puja celebrations and named a veteran lawmaker its editor.
The effort has been hailed as unique by leaders of all political parties, ostensibly because the politician named as the editor of the tome, Dakshini Barta (Messages from the East), is none other than veteran Congress leader Priya Ranjan Dasmunsi, lying in a coma for nearly a decade in a hospital.
Some of the finest writers across India have written in the magazine, which was distributed — the way Dasmunsi did when he was active — to many across India and abroad by the publishers, who kept the Kolkata residential address of Dasmunsi as the address of the editor.
"The idea was to honour Dasmunsi and get writers and politicians to a single platform. Next year, we could even produce this magazine in English so that we can have a nationwide connect," says veteran journalist Suman Bhattacharya who was among those instrumental in publishing the tome.
Bhattacharya says friction between politicians and journalists is at a high in India because editors and reporters are often blamed for producing slanted news. And there are numerous occasions when journalists feel they are being blamed for being critical of political parties. "Hopefully, this magazine will trigger the much needed conversation between the two because both need each other," says Bhattacharya.
Kanchal Ghoshal, who has worked with Dasmunsi since 1969, said he went to Apollo Hospital this September and told the ailing politician that the magazine was being produced and top writers had submitted their copies.
"It is a very pathetic sight, he could not recognise me and could not respond but stared at me when I told him why I was in his room. Doctors told me he (Dasmunsi) is taken for daily rounds on a wheel chair but mostly confined to the bed," said Ghoshal.
Dasmunsi, a former MP and former Information and Broadcasting Minister, has been in Apollo Hospital since 2008, after he suffered a stroke and a paralytic attack. He was admitted to AIIMS and later to Apollo Hospital. The Congress leader remained on life support, and was diagnosed with a complete failure of the left ventricular system, which resulted in a swelling of the lungs. The result was a reduction of oxygen supply to parts of the body, known as hypoxia, the main complication in such cases.
Dasmunsi did show some signs of improvement after a few months, moving his limbs and pupils, but did not progress further. Doctors said he was suffering from "post-arrest anoxic encephalopathy", a condition in which the brain suffers damage after cardiac arrest. To awaken him, his family members tried everything from playing his favourite CDs and videos of soccer matches, but Dasmunsi did not respond.
Binayak Bandhopadhyay, a US-based poet who contributed to the magazine felt such efforts were unique because it helps editors build bridges with politicians. "Both editors and politicians are very, very sensitive today and cannot tolerate an inch of criticism. Efforts need to be made to bring them closer."
BJP Bengal leader Dilip Ghosh called the effort "truly commendable because it helps build the bridge between politicians and editors and also brings political parties together".
News of the magazine and its contents reached the headquarters of the Congress office in the Indian capital where many senior leaders were surprised to see a handful of journalists in faraway Kolkata making a unique gesture to honour a veteran Congress leader.
"Such efforts are genuine and missing today. If it continues, it will help restore sanity that is missing in this continued slugfest between politicians and journalists. Both need to know they are not adversaries, and must live together. The role of the media is that of a watchdog, it will question politicians, especially the ruling party. But that should not trigger a slugfest," says Congress spokesperson Pawan Khera.
Khera said the magazine will help many remember Dasmunsi, a politician sorely missed by the party. "We need more efforts like these," said Khera.
Interestingly, Dasmunsi's name surfaced in the Congress party's 90-member campaign committee for the West Bengal assembly elections last year. When the name was printed in the party brochure, many were surprised because the 19th name on the list released was that of Dasmunsi. Surprised by the inclusion of his name, his wife and former Union Minister, Deepa Dasmunsi, even took up the matter with the party high command.
However, CP Joshi, the Congress general secretary then in charge of West Bengal, had justified the inclusion of Dasmunsi's name, arguing there was nothing wrong in using the goodwill of the ailing Congress leader in the campaign. He had further said the idea to include Dasmunsi's name was to convey to workers that the party continues to recognise the leader.
"The magazine is an unique gesture because it helps you remember a very affable politician," says CPM leader Mohammed Salim, who remembered how in 2009, the yogic prescriptions of Swami Ramdev failed to awaken Dasmunsi and how his family tried unsuccessfully with the stem cell treatment in Germany.
Vandana Kumari, a spokesperson of the Samajwadi Party said editors and politicians need to come together on "platforms like these to bridge their ever expanding gap". "Annual magazines like these, which are produced during the festive season, gives everyone a chance to rejoice. We are living in troubled times when editors are fast losing faith in politicians."
At Apollo, doctors continue their daily drill with Dasmunsi. They still live in hope, even if it means hanging by just a small thread.
Politics
Addressing Congress leaders at the brainstorming camp in Udaipur, Rahul Gandhi said that regional parties lack ideology and cannot fight the BJP-RSS team. He believes it is the Indian National Congress party which can do it
Politics
The TRS leader said that regional parties have a clear agenda for people and unlike Congress, is not suffering from any leadership crisis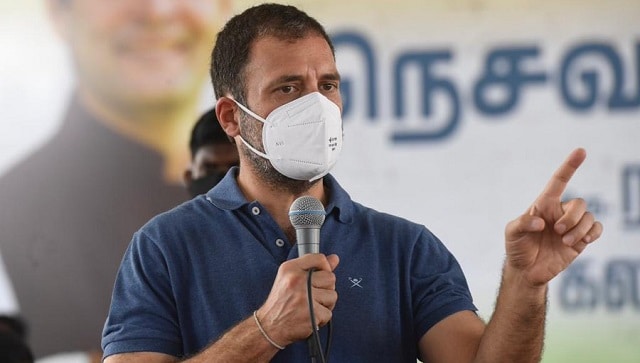 India
Congress leader Rahul Gandhi said there is a fight between two ideologies in the country