Football for these Indian women is more than a game; it's an inspiring social movement
These girls battle prejudice and social challenges to play football — and help others like them rise
When Saba, Afreen, Farheen and Jyoti, Neetu, Disha, or Anita, Dzongro, Jalpana started playing football in different parts of the country, miles apart, and at different points in time across the past decade, their initial trouble surfaced not from the obvious dismissal that girls don't play football. Rather, they materialised, quite surprisingly, from a piteous lack of space for girls to play their sports. If one imagines that they found a level playing field to start with, the reality couldn't be further from it. Wherever they went to kick the ball around, just for the fun of it, they were harassed, hassled, ousted, driven away. Repeatedly.
Their experiences sounded so pathetically similar every time I heard them.
Mulla Afreen Ameer Khan from Mumbra, Jyoti Burrett from Delhi,  Jalpana Paul from Malkangiri, Jaspreet Kaur from Punjab — all had a different version of the same story.
"It's so easy for the boys to play anywhere... on the streets, on the local open grounds or municipality areas. For girls, it becomes a fight!" said Farheen Naaz Ansari. "Why do you need to play? Why should you come out in the open with no appropriate purpose? Go help your mother in the housework! Go study if at all. There's not a single girl who hasn't heard these from well wishing elders — strangers or not," added Afreen.
Others from their team agreed. These girls, around 40 of them from in and around Mumbra, Maharashtra, got together to float the Parcham Collective in 2012, a platform that recognized their rights and desire to play football. They played despite the ogling and whistling from the local men. Often their brothers would drag them home and the parents would lock them up — fed up by the humiliation and neighbourhood tongue-wagging, but the girls managed to run free every time, all for the love of the sport.
Finally, they decided to go around their communities, meeting elders, convincing, seeking approval and support, on behalf of every girl, to play the sport. And once they got some sanction, the group of volunteers has not stopped at playing football. They worked hard to propel themselves to move forward, develop other life skills, acquiring leadership traits, picking up various relevant proficiencies, and developing their lot in every possible way. They read, practised various other forms of arts, and sports, and strove to become better at living. "Mumbra is now proud of its women's football team and not as a hub of (the) socially unwanted," quips Saba Khan, Founder-Board Member, Parcham.
"We were not trying to achieve anything! We just wanted to play together — all the girls. Once or twice a week, and purely for recreational purposes," said Jyoti Burrett, remembering the days when they had been humiliated and hassled for playing uninvited, unwelcomed in the open municipality grounds. Then started their battle to reserve a common available space so that football time for girls coming from different, far-flung parts of Delhi wasn't wasted. "Girls came from Noida, Gurgaon, and every part of Delhi and many came against their parents' wish, traveling for long hours. It hurt to waste time on conflicts and persuasion and not actually playing," Jyoti recalled. This was from a time when this Delhi girl, who is now a part of the Indian Women's Football team playing internationally, hadn't yet become one of the faces of Nike's 'Da Da Ding' video. This was from the time that she and her team were representing the state at national events.
Jyoti and the girls got the Delhi Women's Football Players Welfare Association registered during their existential struggle, and finally found space at a municipality school playground near Sarojini Nagar Market area where girls could play six days a week. A couple of years ago, the district collector of the Thane Municipal Committee awarded Parcham a reserved ground where they can practise with dignity. It's a different story that the piece of land is still tied up in a bureaucratic tangle.
Navaneeta and Jalpana walk a different route in this world of discrimination and non-inclusivity. Seventeen-year-old Navaneeta discovered her talent and love for football three years ago when she joined Dream a Dream, a social endeavour to train and empower children from vulnerable backgrounds, in Bengaluru. Today, she trains her own team of neglected, less privileged children who find solace in sports. She has represented India at several international events and festivals as a leader and sportsperson but understands that working for herself is a selfish thing to do given the circumstances all around. So she works hard on training her bunch of youngsters to play better, play fiercer, and fight for their rights at every quarter.
Jalpana Paul never had a professional trainer in her 27 years. She learned to play cricket by watching the Indian team on television. She made her own gym equipment by hammering blocks of wood on branches or planks or by tying bricks to bamboo shafts. Soon she was training the children in her Maoist-infested Malkangiri village, on the Andhra Pradesh-Odisha border. In 2009, she won the CNN IBN Real Heroes Award. She teaches at a government school because she needs the money to run her home as well as to buy equipment for the children of the neighbouring villages where she trains youngsters in cricket, football, volleyball and more. Three of her students are already playing volleyball at national championships, she claims. She dreams of more.
Though they do not know each other, Jalpana sounds uncannily like Navaneeta when she says, "I don't look at myself any longer; I have only one goal, only one dream ahead of me — that is to make sports a part of life for all the girls in my region. To remove this taboo that girls can't or shouldn't play. They should not have to fight society to play any sport; and they should have all the facilities and training to become sportspersons, for fun or for livelihood. I'm working to achieve that for my village, my state." A gritty Jalpana bikes her way through the hilly terrain of remote Malkangiri despite threats of bodily harm from village goons.
Hence, it was an epiphany of sorts when Afreen and Farheen, Jalpana and Navaneeta, met Jyoti and her team, and other participants from Punjab, West Bengal, Uttaranchal, Goa, and elsewhere in Mapusa, Goa. They were there as a part of the Our Bodies Our Rights Our Game festival organised by Discover Football, Berlin, over 5-13 August. Not only do they became aware that their struggle is not a lone one, but universal, they get to hear the organisers and international coaches unabashedly share their own experiences, learn formally about women's rights and how to gift themselves a voice. For probably the first time, these girls were told they have equal rights to play, and it's their responsibility to take care of their health and bodies. They were told that they have the right to be safe and it's their responsibility to make the most of whatever opportunity they can grab. They had been doing things all these while instinctively; here they just learned how to call a spade a spade. They picked up some social media skills and some life skills that will enable them to raise their voices when needed. All this, along with some football from eight reputed international women coaches, who in their turn, have worked through obstacles, across communities, to instill confidence, raise awareness around health, sanitation, reproductive rights, HIV/AIDS, and more.
To look at these girls is to realise that despite their grit, despite their passion for sport, despite their ambition for freedom, sports is not just a recreation for them. It's not just fun and play; there's a far-reaching social impact, a responsibility that sits heavy on their shoulders. Not only should they prove their own worth, they should also pave the road for the future players. Awe-inspiring, to say the least.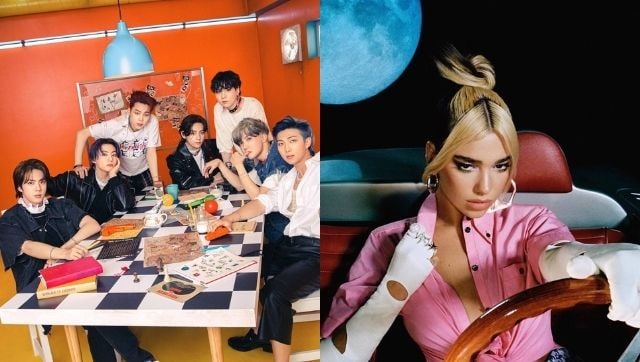 Arts & Culture
A lot of the current discrepancies would be easily clarified if the IM told us exactly how many streams at least the top ten tracks have during any week, the weightage given to paid to free plays, and why certain catalogue titles are allowed to chart while some aren't.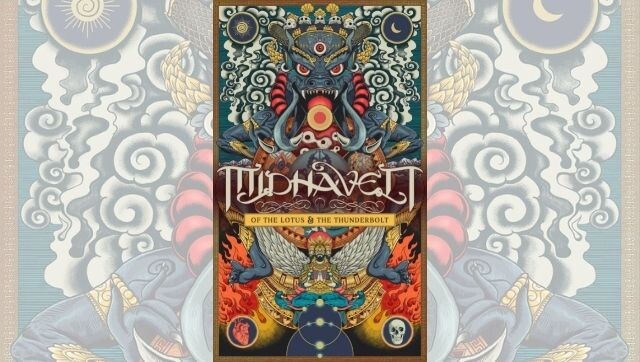 Arts & Culture
This notion of time being infinite and circular, of everything repeating itself, is the core concept around which the metallers have built their latest album Of The Lotus & The Thunderbolt, using music to explore their curiosity.
India
The country has fallen to the 140th position out of 156 countries by sliding down 28 places in the 2021 Gender Gap Index, which employs parameters such as economic participation, political empowerment, health, survival, and education to determine the positions of various countries on its list.