Nineteen-year-old Arif Chaudri discovered b-boying even before he entered his teens. His friends were watching a video of a 2005 dance-off featuring b-boy Lilou. As Arif saw Lilou perform his moves, he was hooked:
The expression 'b-boying' probably originated from the African word 'boioing' which means to 'hop, jump' and which was used in the Bronx River area (NYC) to describe the bouncy style of breaking that dancers (b-boys) did in the 1970s.
It was also used to describe the ball on their ski hats that went boioing when they danced.
The 'B' of b-boy stands for break-boy (some use it also for Boogie or Bronx) because they got down to the floor during compounded and therefore expanded break sections of records: Break on the Breaks.
In the early stages, this dance was done upright, a form which became known as 'top rocking'. The structure and form of toprocking has influences from Brooklyn uprocking, tap dance, salsa (like the Latin rock), and various African dances. There is also a toprock Charleston step called the 'Charlie Rock'.
Another major influence and inspiration was James Brown with his hits 'Popcorn' (1969) and 'Get on the Good Foot' (1972): Inspired by his energetic and almost acrobatic dance on stage, people started to dance.
Pioneers of b-boying were people in crews like The Nigga Twins, The Zulu Kings, Rockwell Association, Starchild La Rock, the Crazy Commanders and many more.
Arif Chaudri aka Flying Machine (that's his b-boy name because his dance style incorporates a lot of air flips) also learnt b-boying by picking it up from people and professional dancers on YouTube. Even though he is now one of India's best b-boys, he still chooses to improvise on his own, to save money.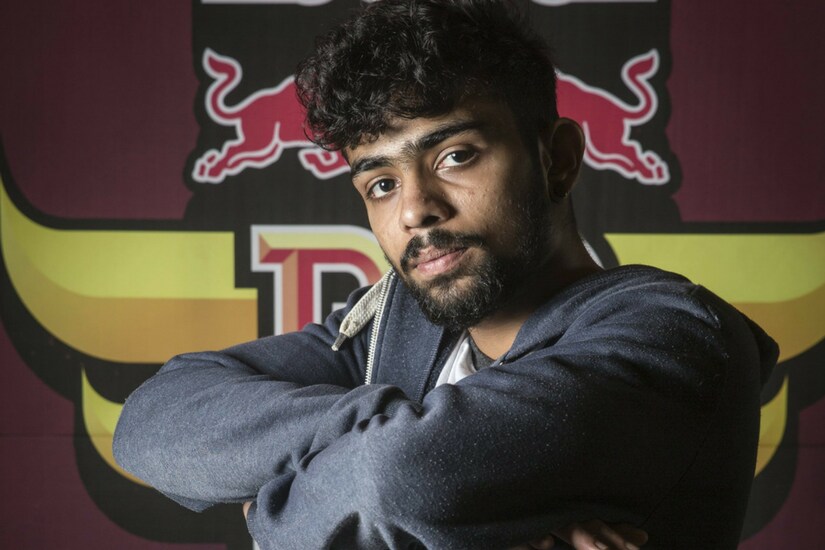 He says dance has helped him express himself in more ways than one. His dance performances are a story he wants to tell the audience, much how street dance itself started.
"My first big break came when I won the Red Bull One India Cypher championship in 2015. After that, the spotlight was on me, I got a  lot of recognition. But I had won many awards along the way before that," says Arif of his journey as a b-boy.
Arif has been concentrating on b-boying full time, ever since he finished with Class 12 two years ago. Do his parents support his unusual choice?
The Jogeshwari resident says, "I have three older brothers and one sister. We are a big family, there were financial constraints. At first my parents were a bit apprehensive about where my career was going. They didn't support me at all."
Also read: Boy, they're good! From Shawty Pink to Flowraw, these desi b-girls have powerful moves
But all this changed when he won the 2015 Red Bull championship and he was being invited all over India and the world to perform and judge street dance championships.
"Now my parents are cool with me dancing," Arif says, happily.
The Red Bull competition is a one-on-one b-boy world championship that was established in Biel, Switzerland, in 2004. Every year, thousands of dancers compete in Red Bull BC One Cyphers — preliminary and national level competitions — across the globe, for a chance to compete at the world finals and win the prestigious Red Bull BC One World Championship.
Arif practised for the 2015 championship for more than six hours a day. He says that it was his dream to win the championship the first time it happened in India: "People only remember the first winners — the rest are inconsequential."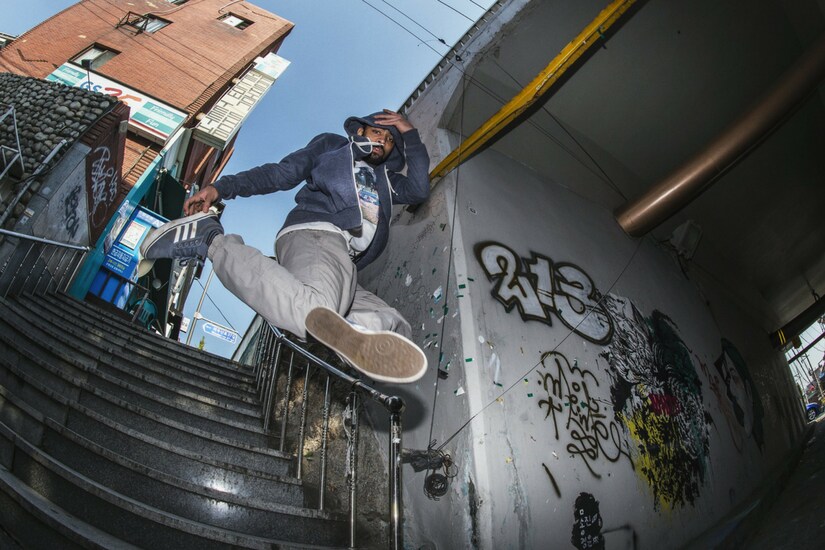 And win he did. He not only won the 2015 national championship, but went on to win the 2017 championship too. (The 2016 title was won by b-boy Abdul.)
Now, Arif aka Flying Machine will travel to Amsterdam for the Red Bull BC One World Finals on 4 November 2017, to compete at the Last Chance Cypher. He will go up against country winners from across the world for a chance to earn a spot in the top-16 and compete at the Red Bull BC World Finals.
So what else does India's b-boy star look forward to?
He says he spends most of his time dancing or watching YouTube videos of b-boying. Kendrik Lamar's style of 'expressing himself' has won Arif's heart.He loves Kinga Rhymes and Mawali, two lesser known Indian rappers.
But doesn't the 19-year-old feel he is missing out on normal teenage things?
Arif replies in the negative; he enjoys his time dancing to the fullest. But he does want to resume his college education. "I dropped out of college to pursue b-boying full-time but I want to start again. I want to take up fashion designing. I'm going to enroll in college this year," he says.
Is it because dancers generally have a very short shelf life — no matter how successful they are? "I don't know about that," says Arif, shrugging. "I just want to study side-by-side too."
Here's Arif aka Flying Machine in action:
Updated Date: Jul 02, 2017 10:05 AM