Feroze, the forgotten Gandhi: A political genius and hero of democracy, says new book
Swedish journalist and author Bertil Falk over the course of the last 40 years researched the least known member of the Gandhi family — Feroze.
Swedish journalist and author Bertil Falk over the course of the last 40 years researched, reported and collected information on the least known member of the Gandhi family — Feroze. While his first meeting was with Indira, it was her husband whose life and glaring absence from the narrative of India's national party and its history that intrigued Falk the most. Here he talks to Firspost about Feroze, his relationship with Indira, and the reason Nehru remained detached, at times in denial of the man.
You mention in the book that Nehru was believed to be scared of Feroze. Was this Nehru the father-in-law or Nehru the prime minister, or both? Was he merely intimidated by Feroze's politics alone? From your research and reporting, how do you think Nehru dealt with this uneasy relationship?
It was Morarji Desai who said that he "twice or thrice" saw that Nehru was afraid of doing something that would displease Feroze. He has mentioned it in his autobiography The Story of My Life, Vol II and he did it in a context that seems to point at politics alone. However, it is obvious that Nehru never really understood Feroze and totally underestimated him. [Also] I think that Nehru never really dealt with their relationship.
You say in the book that Feroze's relationship with his son was more uncompromising than Indira's. How did Indira react to him exerting his hardened influence on her son? Did the personal dynamic of this relationship ever manifest in public?
Feroze and Indira fought, more or less, over everything. So we can be sure that they fought over how to raise their sons. Not only has BN Pande mentioned this but Lal Bahadur Shastri also talked about the differences between Feroze and Indira. Above all, after the death of Feroze, Indira Gandhi in a letter to Mohammed Yunus wrote that "You know more than anyone else how much Feroze and I disagreed and quarrelled over the years...". Did the differences when it comes to upbringing manifest in public? Depends on what you mean by in public. It happened at least in front of BN Pande.
One of the turning points of Feroze's journey was his open opposition to the Congress' reaction to the election of a Communist government in Kerala. Where in the authoritarian-democrat divide within his family did Nehru stand? Was Feroz even more democratic than Nehru? And was he pushed out, once he proved he was?
In my opinion, Feroze was more democratic than Nehru. Nehru was not able to resist Indira's handling of the situation in Kerala. As the letters Indira wrote to Dorothy Norman prove, she considered her father to be weak. Pushed out? Was he ever in!
Apart from the father-daughter pair, how did the rest of the Congress see Feroze? You say he had a good rapport with most ministers (something Nehru publicly acknowledged he wasn't aware of). During your reporting what did some of these people have to say?
Most of the people I talked to admired Feroze. However, they mostly did not criticise Indira with some exceptions like Jagdish Kodesia and notably Mary Shelvankar, who told me that Indira wanted all the power in her hand while Feroze was for a more federal structure, which she was not.
Would you say Feroze was a rebel, and that is why he failed to get his due, at least in the history of the Party? Did Feroz value freedom more than power?
Well, you may call him a kind of rebel, but yes, he valued freedom more than power. Why did he not get his due? Primarily, because Indira marginalised his work as a parliamentarian which was significant. It is above all, her fault, that he has been forgotten. But his fight against corruption in the parliament is a part of Indian history and cannot be obliterated. Congress has a problem here because they cannot appreciate this [Feroze] freedom fighter and faithful member of the party without questioning Indira's shaky legacy.
Feroze achieved more as parliamentarian than he did as a husband or a father. What do you believe his lasting legacy will be? What was his highest point in life, and the thing that he would have regretted doing, or not doing the most?
His legacy? Especially, over the years since he died? ... I'm not a mind-reader so I won't speculate as to what he may have regretted. He is above all a model not only for honest politicians but for all of us. In the last weeks of his life, he was disillusioned by the corruption within the party he had faithfully worked for ever since he was young. But this remarkable son of India should inspire us, and not only Indians. I think that one of the high points was what he did in his constituency in Rae Bareli. But his incredible work in the Lok Sabha is his most important contribution to democracy. [Therefore] I would describe him as a political genius, and a hero of democracy.
Find latest and upcoming tech gadgets online on Tech2 Gadgets. Get technology news, gadgets reviews & ratings. Popular gadgets including laptop, tablet and mobile specifications, features, prices, comparison.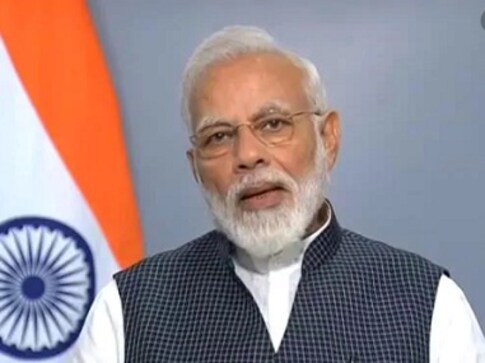 India
'The prime minister's observations that there was no Chinese presence on our side of the LAC (Line of Actual Control) pertained to the situation as a consequence of the bravery of our armed forces,' it said.
Politics
The Centre on Monday banned 59 mobile apps including TikTok, UC Browser and other Chinese apps 'prejudicial to sovereignty and integrity and defence' of the country.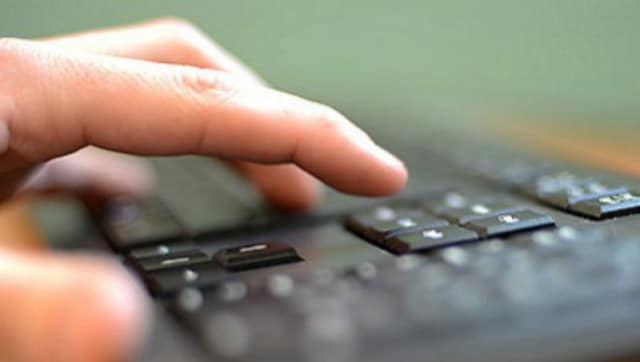 India
The Jawaharlal Nehru Technical University, Hyderabad, will be releasing TS EAMCET 2020 admit card on its official website eamcet.tsche.ac.in from Tuesday, 30 June.