Fed up with the rains? Here's where you should be headed for
Here's a list of places you can visit during the monsoons.
from Mumbai Boss
If the monsoon conjures images of mucky roads, traffic snarls and clothes not drying for days, you need a break. Here's a list of places you can visit during the rains and come back rejuvenated.
ABBOTSFORD
Location: Nainital, Uttarakhand
Best for: Couples looking for a bit of quiet
More than 135 years old, this fairytale-like house once belonged to an English Indian Civil Service officer before it was bought by the Prasada family in 1903, who continue to run it under the eye of filmmaker Janhavi Prasada. A lot of its colonial charm has been retained – the seven rooms have been restored with antique furniture (for the best view, get the Wordsworth suite, which overlooks a grove of walnut trees) and come with fireplaces for cold rainy nights. You can head to nearby Nainital lake for a boat ride, though you're better off staying put on the 2.5 acre property. The forest right behind offers trails and ample opportunity to birdwatch and you can sit in the gardens (they grow their own veggies and herbs) and soak in the Kumaon foothills right ahead. Unlike much of the now-overrun hill station, views here are unobstructed.
Rates: The Crown Room is priced at Rs4,999 per night (double occupancy). The price is inclusive of taxes and breakfast.
Website: Abbotsford.in
JIM'S JUNGLE RETREAT
Location: Corbett National Park, Uttarakhand
Best for: Eco explorers game for adventure
Unlike other tiger sanctuaries, at Corbett, many of the lodges are located within the forest area, in a buffer zone. This puts you bang smack in the middle of the action, even if Corbett is a notoriously difficult place to spot a tiger. Before they close temporarily at the end of July (it re-opens mid August) for the worst of the rains, you can make the most of the special rates at this 15 acre, 18 room eco lodge, where you can take conducted walks into the park (Jim's management tells us people have been known to spot a tiger on these jaunts) and go angling in the nearby Ramganga river. Mod cons include a pool and spa, but the main lure of going there in the monsoon is the lush foliage (head to the elevated Machan for the best viewing point) and a chance to stay in one of the historic, old government bungalows inside one of Corbett's core zones (the hotel sends along its staff and own provisions with you).
Rates: The Jungle Cottages are priced at Rs16,250 per night (double occupancy). The price is inclusive of taxes, safaris (jeep and elephant ride) and meals. From July 1 to September 30, prices for the Jungle Cottage are priced at Rs12,500 per night, where if you book one night, you get 20 per cent off the second night; if you book two nights, you get 50 per cent off the third night; and if you book three nights, you get the fourth night for free. The price is inclusive of taxes, meals and all activities barring jeep safaris, which are available subject to the weather.
Website: Jimsjungleretreat.com
ROKEBY MANOR
Location: Mussoorie, Uttarakhand
Best for: City-dwelling drones in need of resuscitation
Perched atop a valley perpetually steeped in mist, the brick-walled Rokeby Manor provides in spades the one luxury desperately missing from our smoggy city: fresh air. Built in 1894, the two-acre Rokeby (named after a castle in England) has had roughly six owners including Methodist missionaries under whose care it served as boarding for women learning Urdu and Hindi. As a resort helmed by Mars-World, the company that runs The Waterstones and The Gordon House hotels in Mumbai, Rokeby offers 12 rooms and a log cabin, a three-bedroom cottage that has to be booked as a whole. Of all their rustic brick and wood rooms, the valley rooms, which offer three-sided views of the cloud-kissed, deodar forested Landour, are reserved for single travellers. Guests dining at the manor's terrace restaurant Emily's or taking tea and cakes in their tea garden are privy to the same expansive panorama of the valley. For visitors disinclined towards Mussoorie's milling crowds or halting at typical sunrise and sunset points, Rokeby can curate scenic drives that end with fishing in the Yamuna River, or a village of blue houses located in the Himalayan foothills.
Rates: Until July 31, the valley view rooms (single occupancy) are priced at Rs6,000 per night. From August 1, 2013 to April 30, 2014 the rooms are priced at Rs5,000 per night. The rustic rooms (double occupancy) are priced at Rs10,000 per night until July 31. From August 1 to April 30, the rooms are priced at Rs8,000 per night. The prices are exclusive of taxes but inclusive of breakfast.
Website: Rokebymanor.com
WILDERNEST
Location: Chorla Ghats, Goa
Best for: Cynical city folk tired of the usual Goa scene
This is not the Goa of sandy beaches and shore-side shacks, but rather one that takes you 800 metres above sea level, to a perch in the Sahyadris that overlooks lush forests and falls. If you haven't heard of Wildernest, don't be surprised; it's a treasured secret among those who flock 65kms outside of Panjim for its relative isolation (there are no televisions or air conditioners in the rooms and cell phone reception is spotty). The 16 eco cottages, though simply done, have vast windows from which to capitalise on the views (the waterfall view cottages are the most scenic, though you can't really go wrong with the forest or valley view cottages either), and when not raining, you can lay in the infinity pool, which also has prime view of the greenery. Look hard and you might spot some of the resident animals in the area – sloth bears, barking deer, wild boar, flying squirrels and even, on occasion a leopard and tiger.
Rates: The Forest View rooms are price at Rs5,500 per night (double occupancy). The price is inclusive of taxes, all meals and activities like treks and walks.
Website: Wildernest-goa.com
THE HIMALAYAN
Location: Manali, Himachal Pradesh
Best for: Families in want of a frolicking hillside vacation
In the lap of the Himalayas, flanked by apple and cherry orchards, stands this turreted eight-room resort that also boasts eight self-contained, teak-paneled cottages, each with two en-suite bedrooms and a fully equipped kitchen. The resort features an outdoor pool that is conducive to use through Manali's cool summer months, and an eight-item spa menu designed to keep guests rooted to the property. The touristic Manali town centre is a 15-minute walk from the resort, and the Hadimba temple, both a historic and archaeological attraction, sits in the shadow of the Dhongri forest right across from it. The best views of the encircling mountain range are from the Crow's Nest, a towering viewing point within the resort.
Rates: The room prices start at Rs5,000 (double occupancy) per night, and the cottages at Rs13,000 (accommodates five adults) per night. Prices are exclusive of taxes.
Website: Thehimalayan.com
THE TOWER HOUSE
Location: Fort Kochi, Kerala
Best for: Flaneurs keen on art and heritage
Adopted into the Neemrana Hotels's bouquet of heritage hospitality brands, The Tower House promises exposure to a part of Kerala that has little to do with luxury houseboats, the backwaters, or palm groves. Natural light streams into the sprawling 13-room house through the many windows aligned along its walls and built into its roof. Its arched passages lead to these vast rooms dominated by antique furniture. For those less willing to venture into the sea, the home-turned-hotel has a bamboo-grove fringed pool and a view of the Chinese fishing nets, an iconic attraction of fishing nets fixed to the land in Fort Kochi. Art-inclined travellers will find charming leftovers of the Kochi-Muziris Biennale held across Kochi and the heritage precinct of Muziris (30 kilometres away from Kochi), in December 2012.
Rates: Prices for regular rooms start at Rs2,500 per night (single and double occupancy). Prices for suites start at Rs4,000 per night. Prices are exclusive of taxes but inclusive of breakfast.
Website: The-tower-house.neemranahotels.com
This article was originally published on Mumbai Boss.
Find latest and upcoming tech gadgets online on Tech2 Gadgets. Get technology news, gadgets reviews & ratings. Popular gadgets including laptop, tablet and mobile specifications, features, prices, comparison.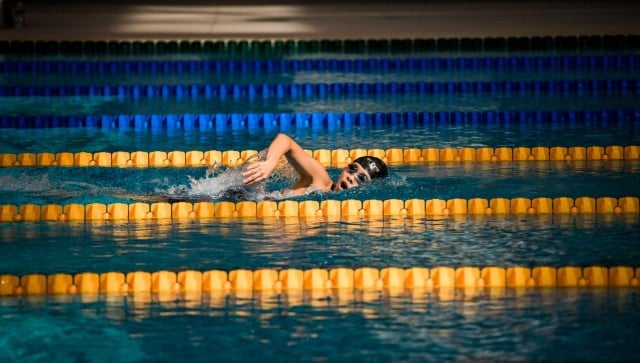 India
The MHA also said that the National Directives for COVID-19 Management shall continue to be followed throughout the country, so as to enforce COVID-19 appropriate behaviour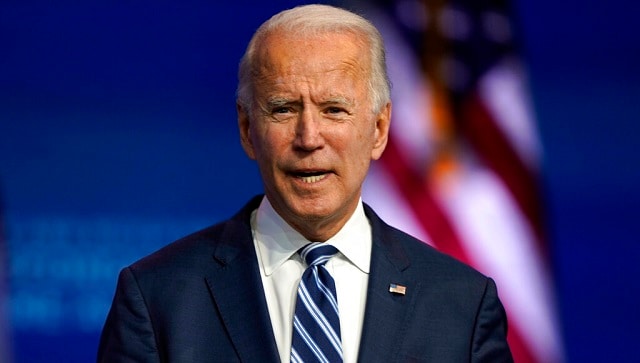 World
Trump on Monday said that the travel ban, which applied to any foreigner present in those countries, would no longer be needed from 26 January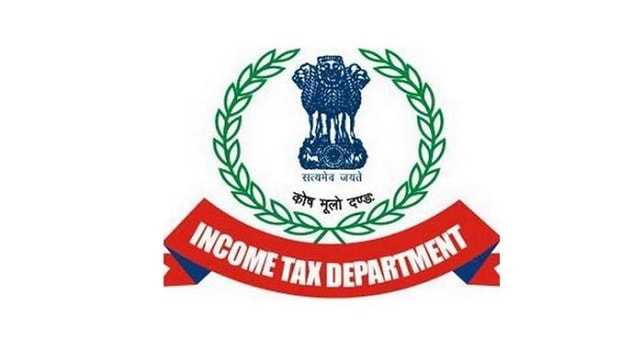 Business
There are lot of expectations from Budget 2021 as it would be presented amid the COVID-19 pandemic which has caused significant disruption in the lives of many as well as severely impacted the economy.