FB misery: the six most annoying Facebook freaks
Facebook brings out an alarming range of bizarre behaviour, from the bemusing to the outright crazy. Here are our all-time top six crazy-making FB types.
by Lakshmi Chaudhry and Sandip Roy
Are you a Facebook Hyena? The kind that "Doesn't ever really say anything, just LOLs and LMAOs at everything?" Perhaps you are the Thief who steals status updates; or the News, as in the guy who "always updates you on what they are doing and who they are doing it with, no matter how arbitrary".
These are among the 16 types of people on Facebook listed in a status update that went viral earlier this month (Full list here). The list is extensive but – let's be honest – a bit blah. It doesn't begin to capture the full spectrum of bizarre FB behaviour which ranges from bemusing to outright crazy.
Poaching status updates? Hell, what about folks who steal friends? We much prefer the Lurker – i.e. the guy who never, ever posts anything – to the fool who tags everyone on everything. When it comes to crazy-making FB types, these rate as our all-time top six:
The Firestarter: Internet trolls are everywhere — on comment boards, YouTube, Amazon, Burrp, et al. Post it and they will come, usually in droves. But on FB, this public menace goes extremely personal. Before you know it, your innocent update on a boring conference turns into a full-on food fight. And some schmuck you barely know has just called an old college friend an asshole – on your wall! This type of behaviour is common in, ahem, intellectual circles where the slightest excuse (imaginary or real) for moral indignation is excellent excuse for all-round bad behaviour.
Just be warned, the Firestarter is just one FB troll, aka trollus familiarus, among the many intent on embarrassing you. There's also this variation: "Congrats on winning the Nobel Prize, it's hard to believe you're the same guy that crapped your pants in third grade." And this:
Katy: Don't cry because it's over. Smile because it happened.
Troll: Unless it's rape.
Enough said.
The Tagger:This is the Facebook version of the spammer. He isn't content with just sending you an invite, posting an update, or sharing a picture. He wants to be sure you really, really know about that fabulous dessert he made last night. And no, it's not enough to message you about her little book reading. You have to be tagged on the damn invite so it can squat like an uninvited guest on your profile page forever.
Before you know it, your wall is overflowing with the detritus of someone else's life: photos of puddings you never tasted, holidays you never took, and random events you never attended. And that's not counting all those folks who insist on posting random links on your wall – like that dumb YouTube video of a talking gerbil.
The Sulker: Harvard Business Review blogger Daniel Gulati says Facebook is making us miserable because it's creating a "den of comparison." All these shiny, happy people going on about their new job, new boyfriend, new car. But no one can beat the Sulker for inflicting a whole new level of Facebook misery.
Where the Lurker never posts anything, the Sulker posts all the time – and expects you to follow his every update with bated breath. "What do you mean you don't know I lost my job? I posted it on Facebook!" Or: "How dare you ask about my girlfriend when I spent months sharing my heartbreak on Facebook! So many other people sent hugs."
What makes it worse is that he knows your every status update. How rude of you not stalk your stalker! You ought to be ashamed! The Sulker: the one person who can out-guilt trip your mom.
The Poacher: He is the Facebook con man, the person who goes through your friends list and decides he wants some for himself. Perhaps it's the cute ones, or the semi-famous ones. Or just anyone. He's a man on a mission armed with a friends list to pad.
The Poacher's MO is simple: he will introduce himself to your friends as your dearest pal – even though you barely know the man. And once they've let him in, like a burrowing worm, he'll be rifling through their friend lists as well. The Poacher has an inquiring mind that always needs to know. He asks all the right personal questions to glean the information required to make the moves on your friends.
All this would be harmless if it weren't for Poacher's irrepressible desire to spread the news, however dubiously obtained. Each bit of personal information acquired through his extensive FB research becomes dangerous fodder for real-world conversations. "Of course I know your cousin. Fantastic that he's got a new boyfriend. What, you didn't know he was gay?"
The Asskisser: This creature is rarely spotted in plebian environs, as on your wall or ours. But they will clog up the news feed if you have an FB friend who is remotely 'important'. These status (update) whores specialise in fawning on cue – and with startling speed. Did the minor VIP mention working on his next book, like, ten seconds ago? "Ohmigod, I can't wait. Hurry up." Perhaps he shared a banal observation on the Lokpal bill? "You are 100 percent accurate, sir!" Or his latest column/interview? "Love it, thank you, thank you for sharing this!"
Ok, so they're easily "amazed" by their semi-important acquaintances – and can't wait to tell the world about it. To which we say: Start a fan club or get a room. Either way, get off our news feed.
Poke fiend: What's with that poke button, anyway? The answer according to Mark Zuckerberg isn't illuminating: "When we created the poke, we thought it would be cool to have a feature without any specific purpose. People interpret the poke in many different ways, and we encourage you to come up with your own meanings."
Well, whatever meaning our poke fiends attach to that icon, it doesn't justify their neverending jab-athons. They poke, you politely poke back, and then they poke you all over again. It goes on and on until their pokes become a permanent part of your Facebook page.
This particular FB tic is all the more annoying when the said poke fiend is someone you barely know. Do you really want to know why this freak relentlessly 'pokes' you? Especially when "The Poke Spectrum" of meaning supposedly ranges from 'hi there' all the way to 'let's fuck'.
To which we say: poke off!
Find latest and upcoming tech gadgets online on Tech2 Gadgets. Get technology news, gadgets reviews & ratings. Popular gadgets including laptop, tablet and mobile specifications, features, prices, comparison.
News & Analysis
Using the feature will be simple with Twitter users pressing on the record button in the chat of the desired person.
World
Facebook was "largely motivated by PR," wrote Sophie Zhang, who added that "the civic aspect was discounted because of its small volume, its disproportionate impact ignored."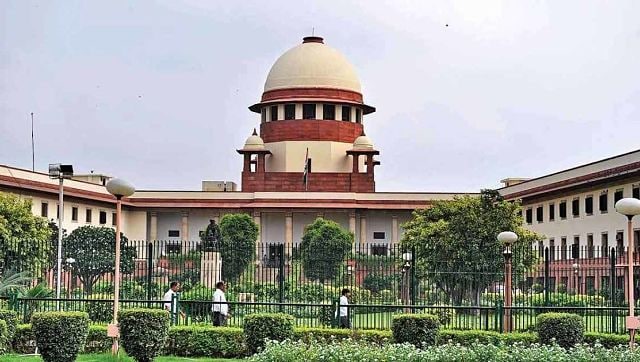 India
This directive comes a day after Mohan filed a plea in the apex court challenging a fresh summons to appear before a Delhi Assembly panel on peace and harmony probing allegations that the social media giant failed to take action against hate speech.