Why banning junk food in schools isn't a bad idea
A report on The Telegraph says that the women and child development ministry in India is mulling a ban on fried food in the cafetaria. They might also ban the sale of what is usually called junk food around the school.
What's in the US today, is in India tomorrow. And no, we are not talking about iPhones or Game of Thrones. We're talking about how children in both countries might soon be facing the same lunchtime nightmare in schools. Soon after the US Department of Agriculture (USDA) issued strict guidelines on the sale of food on school cafeterias and by vendors near schools, the Women and Child Development Ministry in India could soon be following suit.
Washington Times reports about the new guidelines in the US: "The regulations, which kick in this July, say vending machines are only allowed to sell fruit, dairy products, whole-grain foods, lean-protein products or vegetable items that are less than 200 calories for "snacks" and 350 calories for 'entrees'."
A report on The Telegraph says that the Women and Child Development Ministry in India is mulling a ban on fried food in the cafeteria. They might also ban the sale of what is usually called junk food around the school.
The Telegraph quotes a joint secretary in the WCD ministry as saying, "The food available in school canteens is not only low in nutrition but also often deep fried. With obesity increasing among young children, it is our duty to ensure the availability of healthy foods in schools."  Consequently, the babus are now working what what would ideally define junk food so as to facilitate the ban.
Doubts about the legitimacy of the move has already started rearing their heads. For example, The Telegraph report itself quotes the owner of a Kolkata school asking what purpose it would serve if the children brought all the junk food from home.
However, one has to point out that given the amount of fried food that children consume, a ban on sale of junk food in school cafeterias isn't a bad idea.
Given that children will anyway consume plenty of fried food at home or outside, a school ban will at least, underline how unhealthy junk food is in a more pronounced way. That will discourage parents to pack junk food for children regularly by highlighting that the food they are giving children is actually worth being banned for unhealthiness.
The new social realities of India have anyway made fried fast food and pre-cooked meals a everyday reality for children in India.
A survey conducted by Assocham in 2011 revealed that in families with double-income parents, fast food and ordering-in is in regular practice. FbNews reports, "There has been a major shift in food habits in the metropolitan cities, about 86% of households prefer to have instant food due to steep rise in dual income level and standard of living, convenience, and influence of western countries, according to a survey undertaken by the Associated Chambers of Commerce and Industry of India (Assocham)."
In such a scenario, if a school bans the same kind of food, one can at least hope that it will make an impression on the parents who might then take measures to curb their child's consumption of fast food.
Like the Indian Pediatrics website notes while consumption of fast food is not in itself extremely harmful, it sets of an eating pattern which is eventually be corrosive for a person's health. The website notes, "Fast foods have high level of fat and sugars that are not only unhealthy but addictive and that creates a vicious cycle making it hard for children to choose healthy food. High content of trans fat in commercially available fast foods predispose children to risk of future heart diseases [12]. Energy density of fast food is more than twice the recommended daily allowance for children [13]. Fast food intake leads to higher proportion of calories being derived from total and saturated fat [14]. Moreover, the micro-nutrient content (carotene, vitamin A, vitamin C) of the fast food is also low [15]. Low levels of calcium and magnesium in the diet can contribute to osteoporosis. Diets rich in free sugars can lead to increased risk of dental caries."
The ban on fast food in schools will therefore serve to break the cycle where a child obsessively eats just junk food, making it difficult for him to eat other healthy food. Since most children can't consciously balance their diets themselves, parental intervention or steps taken by a school in this case can actually help in fixing their eating habits.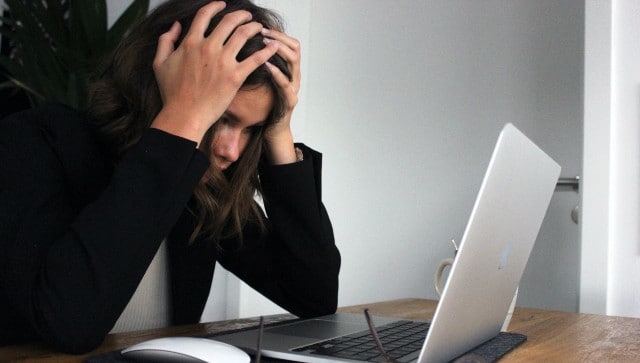 World
Studies have shown that people who aren't good at managing their stress can increase their risk of dying prematurely by 43 percent
World
Speaking at a press conference, regional director Hans Kluge warned that the Omicron variant represented a 'new west-to-east tidal wave sweeping across' the European region
India
Such reports are highly ill-informed, misleading and far from the truth, it said in a statement.