Extreme emotional beliefs can lead to criminal acts, find researchers
Researchers have found that it can also be due to intense emotional commitment to certain beliefs.
New York: Many people believe that violent acts such as mass shootings may be byproduct of mental illness. However, researchers have found that it can also be due to intense emotional commitment to certain beliefs.
The researchers have suggested a new forensic term to classify such non-psychotic behaviours. They call it 'extreme overvalued belief'.
They define the term as a belief that is shared by others and often relished, amplified and defended by the accused.
The individual has an intense emotional commitment to the belief and may act violently as a result of that belief.
Although the individual may suffer from other forms of mental illness, the belief and the actions associated with it are not the result of insanity, the researchers noted.
The study, published in The Journal of the American Academy of Psychiatry and the Law, was conducted on Anders Breivik, a Norwegian terrorist, who killed 77 people on 22 July, 2011, in a car bombing in Oslo and a mass shooting at a youth camp on the island of Utoya in Norway.
Claiming to be a "Knights Templar" and a "savior of Christianity", Breivik stated that the purpose of the attacks was to save Europe from multiculturalism.
"When these types of tragedies occur, we question the reason behind them," said lead study author Tahir Rahman from University of Missouri-Columbia in the US.
"Our study of the Breivik case was meant to explain how extreme beliefs can be mistaken for psychosis and to suggest a new legal term that clearly defines this behaviour," Rahman added.
Two teams of court-appointed forensic psychiatrists later examined Breivik. The first psychiatric team diagnosed him with paranoid schizophrenia.
However, after widespread criticism, a second team concluded that Breivik was not psychotic and diagnosed him with narcissistic personality disorder. Breivik was sentenced to 21 years in prison.
"Breivik believed that killing innocent people was justifiable, which seems irrational and psychotic," Rahman said.
"However, some people without psychotic mental illness feel so strongly about their beliefs that they take extreme actions. Our suggested term for criminally violent behaviour when psychosis can be ruled out is 'extreme overvalued belief'," Rahman noted.
"We already warn our youth about the dangers of alcohol, drugs, teen pregnancy and smoking. We need to add the risk of developing extreme overvalued beliefs to that list as we work toward reducing the violence often associated with them," Rahmen said.
also read
World
Since October 2022, the woman has been indulging in this health ritual in the neighbourhood and streets of Anhui province. As she passes by the street, she shouts towards nearby residential housing blocks with one arm stretched out towards the units
Explainers
Years and years of study have found that eating more vegetables is good for our physical health. But now it is learned it can also enhance mental health. As per a study, eating recommended amount of vegetables each day for healthy adults has a favourable effect on happiness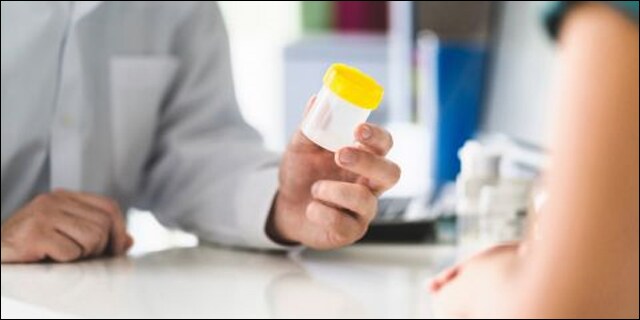 Health Supplement
We have researched and found the best synthetic urine kits on the market that can help you easily pass your drug test.