Eunice de Souza, poet and professor of literature, passes away in Mumbai
Eunice de Souza donned several hats — poet, novelist, editor, critic, and college professor.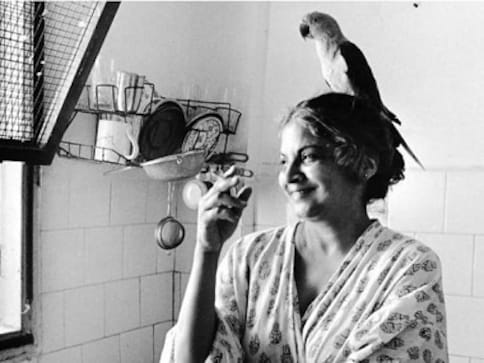 Eminent poet, teacher of English literature, critic and novelist Eunice de Souza passed away on Saturday, 28 July in her Mumbai home in the Vakola suburb. She was a professor at St Xavier's College, Mumbai and wrote a regular column in one of the city's dailies.
Her first book was a collection of poems titled Fix, which was published in 1979. Her latest book, Learn from the Almond Leaf, released in 2016. Over the course of her career, the 77-year-old wrote five collections of poems, two novels and edited several anthologies.
Born in 1940 in Pune, she graduated from the Mumbai University and went on to get a Master's degree from the Marquette University in Wisconsin. She served as the head of the department of English Literature at St Xavier's and is known to have inspired many students.
In her writings, de Souza dealt with the oppression of women, the Goan Catholic community of Mumbai, and love, among other subjects. She is best known for her style which was scathing in tone and characterised by sharp lines.
Poet Arundhathi Subramaniam spoke to Firstpost about de Souza and the experience of being her student. "I first met Eunice de Souza when I was a wide-eyed undergraduate over three decades ago. She was a charismatic professor of English literature, capable of evoking awe and terror in equal measure. She was already an important voice in Indian poetry, and the savage irony and economy of her work spoke to me viscerally. At the time, I admired many things about her – the breadth of her love of books and cinema, the caustic intensity of her verse, her stirring lectures on literary modernism. But later, I also grew to admire other things: her unfussy and unwavering commitment to a life of letters, her refusal to play by the rules of a new PR-driven cultural universe, and her ability to lead her life with courage, dignity and stubborn independence. Anglophone poetry in this country loses a significant voice with her passing," she said.
One of Eunice de Souza's most popular poems is De Souza Prabhu, where she tells the story of a Brahmin Catholic woman.
No, I'm not going to
delve deep down and discover
I'm really de Souza Prabhu
even if Prabhu was no fool
and got the best of both worlds.
(Catholic Brahmin!
I can hear his fat chuckle still.)
No matter that
my name is Greek
my surname Portuguese
my language alien.
There are ways
of belonging.
I belong with the lame ducks.
I heard it said
my parents wanted a boy.
I've done my best to qualify.
I hid the bloodstains
on my clothes
and let my breasts sag.
Words the weapon
to crucify.