From Dracula to Jinnah: Six Sir Christopher Lee films you shouldn't miss
Horror legend Christopher Lee, who has died at the age of 93, frightened the wits out of generations of movie-goers.
Horror legend Christopher Lee, who has died at the age of 93, frightened the wits out of generations of movie-goers.
He appeared in more than 200 films, but here are six of his signature films:
 "The Curse of Frankenstein" (1957)
Lee's big breakthrough, in which he played The Creature, began the Hammer film studios' long association with horror and sparked a Gothic horror revival in Britain and Hollywood.
Hammer's first colour horror picture, bringing the gory red blood to life like never before, was a smash hit and established Lee as a headline actor.
"Dracula" (1958)
In his career-defining role, Lee played the infamous vampire Count Dracula in this Hammer horror, again with regular co-star Peter Cushing. It sparked a series of "Dracula" films.
Despite grossing $25 million at the US box office, Lee received just £750 ($1,150) for his terrifying performance -- which consisted of 13 lines.
 "The Wicker Man" (1973)
Lee played the villainous Lord Summerisle in this horror classic about evil practices on a remote Scottish island. The movie pitched Edward Woodward's straight-laced policeman against Summerisle's pagan cult.
In 2005, Lee described it as his best movie and its cult status was marked by its inclusion in a sequence celebrating British cinema at the London 2012 Olympics opening ceremony.
"The Man With The Golden Gun" (1974)
Lee starred opposite Roger Moore as the title character in this James Bond thriller, playing assassin Francisco Scaramanga.
He told Total Film magazine that his cousin, Bond author Ian Fleming, wanted him to play the villain Dr. No, but the producers cast someone else.
Lee said the screen version of Scaramanga was nothing like Fleming's thuggish novel character.
"In the film he's charming, elegant, amusing, lethal... I played him like the dark side of Bond," he said.
  "Jinnah" (1998)
Lee considered his portrayal of Pakistan's founder Muhammad Ali Jinnah as "absolutely my best performance", but though it packed cinemas in Pakistan, the biopic was barely screened in the West outside film festivals, with Lee believing theatres were afraid to show it.
"I know it's the best thing I've ever done, by a long, long way," he said.
 "The Lord of the Rings: The Fellowship of the Ring" (2001)
Lee played the wizard Saruman in this first of five appearances across director Peter Jackson's two epic trilogies, "The Lord of The Rings" and "The Hobbit" prequels.
The movies brought Lee to a new generation of fans, as did his appearances as baddie Count Dooku in the "Star Wars" prequels.
Dressed all in white as Saruman, he immortalised the role of a sorcerer who succumbed to darkness.
He made his final appearance in "The Hobbit: The Battle Of The Five Armies" last year.

AFP
Entertainment
In conversation with Nandita Das on Zwigato and why she was compelled to tell the story of working people who are a very important part of our life.
Entertainment
In an exclusive interview with Firstpost's Lachmi Deb Roy, actor Shahana Goswami, talks about how often she orders from outside through an app, working with Kapil Sharma and Nandita Das.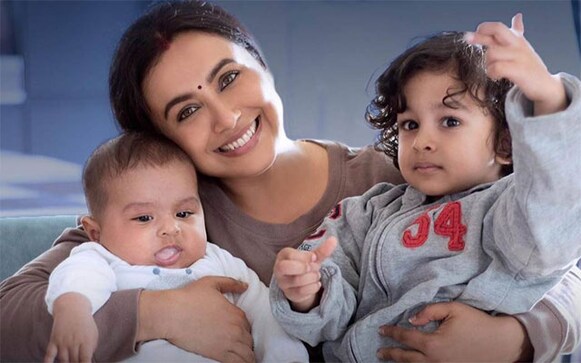 Entertainment
From reel to real, Rani Mukerji's Mrs Chatterjee Vs Norway touches the heart of all.