It's here, the Suede Gully street anthem, a collaboration of India's best rappers, street artists, and dancers! Launched on 5th November, this video features 58 incredible Indian artists and is the largest street collaboration that the country has ever seen. The performance video has been spreading like an online wildfire. It has managed to garner an amazing 2 million+ views in 3 days and is still going strong!
Witness this amazing street collab come alive on your screen below!
The video features some prominent names in the Indian rap scene, who are re-defining the genre by blending it with the colourful cultural subtext of India. The street anthem, composed by Sneha Khanwalker, features artists such as Mumbai's Divine who raps effortlessly in Hindi; Delhi's Prabh Deep, whose Punjabi verses pack a punch; Madurai-based Madurai Souljour, the rapper group that rhythmically rap in Tamil; and Shillong's Khasi Bloodz, whose Khasi tracks redefine artistic expression.  Portraying the multicultural essence of our streets, Suede Gully is shot in locations that represent the Indian street in the most authentic and iconic way. The larger than life art creations by artists such as Shilo Shiv Suleiman, Anpu, Indian Artists and Baadal Nanjundaswamy, is something you cannot miss. Imagine spotting a local train in Mumbai painted inside out, or walking down a flight of artistically painted steps in Shillong, or catching sight of colourfully painted walls in Madurai and Delhi? Keep an eye out!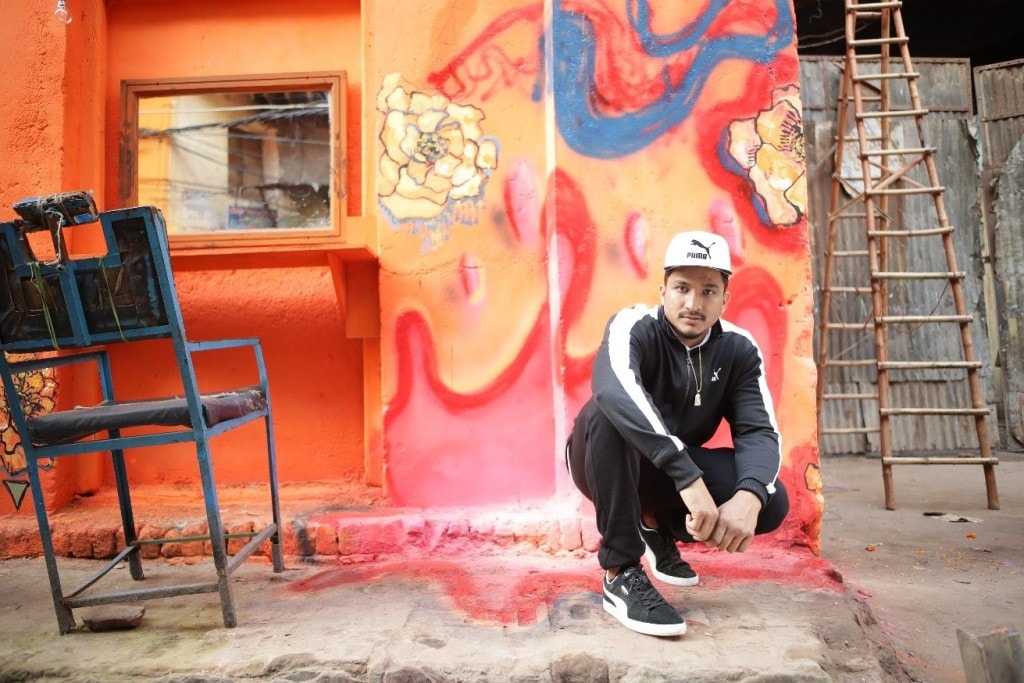 In the background of this vibrant ambience, Suede Gully presents power-packed performances, directed by Sasha Rainbow and brought to life by real and raw dancers such as Mukti Mohan and crews such as Unity Crew, Unity One, Black Ice Crew and Beast Mode Crew.
Their game is their art and their battlefield is the street. Suede Gully, a brand new wave of Indian street collab brings together a coterie of these amazing artists with one singular mission in their mind – expressing their art out loud!
Powered by Suede Gully.
Updated Date: Nov 09, 2017 11:01 AM