Difference between co-payment and deductibles in insurance
This can largely be attributed to misunderstanding the fine print in one's health insurance policy documentation.
Healthcare costs are constantly on the rise and the number of people who can actually afford quality healthcare are reducing. Even the ones who can afford to get treatment at renowned hospitals find that they are, more often than not, in for unpleasant surprises when they raise claims under their health insurance. This can largely be attributed to misunderstanding the fine print in one's health insurance policy documentation.
In order to get the most of your health insurance coverage, you need to read and understand the terms and conditions in the insurance document. Unfortunately, this is easier said than done, for the insurance jargon in the fine print can be confusing and complicated.
So, let's start with the basics. Co-payment and deductibles are terms you would come across in your health insurance policy. Once you decipher what each means, you will have a better understanding of your contributions at the time of a claim.
Why do you need to pay?
When you raise a claim under your health insurance policy, you will be required to bear a certain portion of the claim amount. This is a tactic used by insurance companies to prevent the insured from raising claims for small expenses. It also ensures that the policyholder refrains from making frequent claims. Apart from health insurance policies, this stipulation is found under motor insurance plans as well. By using this facility wisely, you can save considerably on insurance costs.
Method of payment
There are two ways in which the insurance company ensures that you pay a part of the claim amount. This is through the usage of the co-payment clause or deductibles facility under the policy.
The concept of co-payment - As indicated by the nomenclature, the co-payment clause implies that you will be expected to pay a percentage of the claim amount. This clause is usually seen in the insurance offered to high-risk individuals such as senior citizens. If the insurance policy has a 5% co-payment clause, this implies that the insured will have to pay 5% of the claim amount while the insurer pays the rest.
Deductible or excess - A deductible is a fixed part of the claim amount that the policyholder pays before the insurance kicks in and compensates him/her with the rest. A deductible can bring down your insurance premium by a significant amount. However, you should be careful when choosing the excess, as you would be required to pay this amount at the taxing time of a claim.
Compulsory and voluntary deductibles are an inherent part of motor insurance policies. In case you have already opted for a specific voluntary deductible amount under your motor insurance, do not assume that it is set in stone. You can easily change the value of voluntary deductibles at the time of the next car insurance renewal.
Let us understand these concepts through examples:
Example 1 - Consider that your vehicle has met with an accident. The expenses corresponding to damage repair is Rs.20,000. In car insurance, the policyholder opts for a voluntary deductible amount at the time of policy inception. So, if you had opted for a voluntary deductible amount worth Rs.500, you will first have to pay this amount to the garage. You will also be required to pay an amount corresponding to a compulsory deductible that is mandated under all motor insurance policies. The compulsory deductible amount varies between Rs.50 and Rs.500 and is based on the specifics of your vehicle.
Suppose you had to pay Rs.500 as compulsory excess. The insurer will then pay the remaining amount, i.e., Rs.19,000, for the repair work.
Example 2 - Consider a scenario in which you have a health insurance policy that dictates 5% co-pay. If you are injured and had to get treatment at a hospital, you will be required to pay 5% of the total bill amount. This is applicable for each claim that you raise under the insurance.
So what is the difference between co-payment and deductibles?
Although both terms seem similar, there is a subtle difference between co-payment and deductibles. The policyholder is expected to pay the fixed deductibles amount first before the insurer settles the remaining claim amount. However, in the case of co-payment, the claim amount is divided into two portions based on the predefined co-pay percentage. Both parties will have to pay their part of the claim amount based on the percentage.
Co-pay and deductibles clauses are not relevant to life insurance policies. However, there are various other stipulations in life insurance such as lock-in period and surrender value that would curtail the payment of the entire sum assured to the beneficiary.
Both co-pay and deductibles provide benefits to the policyholder and the insurance company alike. Insurance seekers should be aware of the nuances of both clauses and make a judicious purchase decision.
This is a partnered post.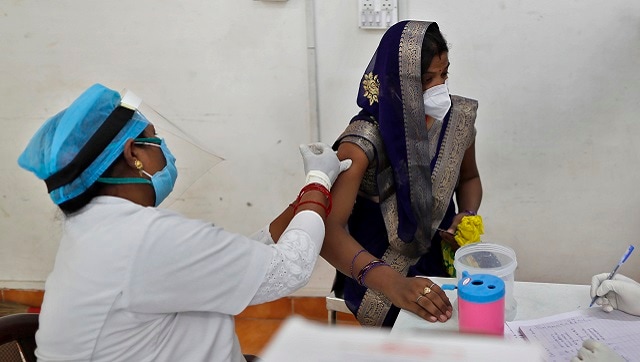 India
The vaccination drive failed to take off in Delhi, West Bengal, Assam, and Karnataka on Saturday while Odisha organized a symbolic inoculation drive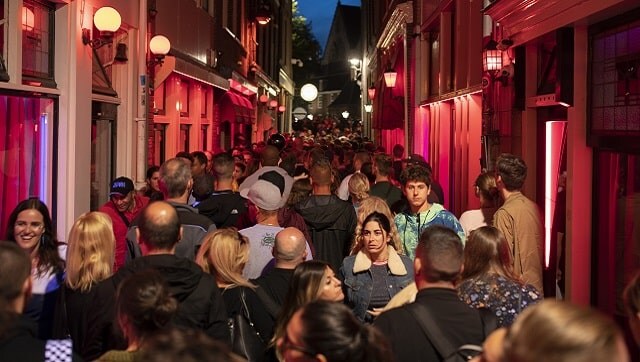 World
Amsterdam has been trying to navigate a conundrum for years: how to embrace its status as a vibrant, international hub without making the city unlivable for its residents — and without letting go of its famous, free-spirited roots.
India
We bow down to the nurses, doctors, researchers that are working to provide us with the best healthcare they can.