Delhi's hidden delight: A haven for high end cyclists
The classic Hero and Atlas cycles are still a familiar sight. But a new breed of power cyclists have taken to Delhi's roads these days.
by Reshil Charles
" But where do you cycle in Delhi"? is a reaction that I've learned to deal with quite calmly. While posted in Mumbai I would hear a similar refrain all the time – "you'll get run down." The fact is I know better. So do the many other helmet clad riders on their fancy neon bikes.  It's a sight that stands out whether early morning, late night or at a red light signal in the middle of the day.  Put your hand out to indicate a turn and the car or even bus behind actually notices, perhaps fearing that you might just turn out to be 'somebody'. (Salman Khan rides on one of these bikes as well to work his thighs)
There is a growing community of cycling clubs and groups across the country and the cycles they ride can cost anything from Rs 4,000 to 4 lakh.  This is a space for cyclists as opposed to commuters.
Now, for the large part of it, Delhi loves the show. And why shouldn't it? There's space, infrastructure and a guaranteed number of eager listeners on the cocktail circuit, to support extravagance. Something Firefox cycles owner Shiv Inder Singh, a 62-year-old Doon school and IIT Delhi alumnus, took good note of when he set up his brand in 2005. Though it has spread nationwide, the bikes are  manufactured in Sri Lanka and have their second highest sales in Delhi after Bangalore.
Firefox and its international partner brand Trek (promoted by Lance Amstrong) pretty much kicked off the premium biking culture here and become a good alternative to a high end gym.
"International quality cycles were missing in the bicycle sector as a whole. It was a space that had not been explored," he said.
"While we found that people, who have returned from abroad and seen cycling as a culture are ready to get into here as well with a good bike, we don't paint a rosy picture either. Traffic conditions are different at certain times of the day, but once you get into it -specially early morning- Delhi is a magical city to cycle in,"Inder said.
Giving Firefox and Trek competition are the many other high end brands that are available now like Cannon Dale, Giant and Bianchi. They have given the 45-year-old Supreme Cycles shop enough reason to open two new branches over the last two years stocking just international brands.
"We do a minimum sale of 25 lakh rupees a month," Gaurav Wadhwa , the 25-year-old owner and himself a cyclist, said.
The eye opener comes when you decide to step out of the air conditioning on four wheels. Delhi actually has a cycling lane! It goes all along the BRT (the Bus Rapid Transport multi-lane road) from Moolchand to  Ambedkar Nagar covering a distance of 5.8 km one way. The MG road that connects South Delhi to Gurgaon, has another one that's barricaded all the way with exits on main points and regular traffic running along side as well as the metro shuttling past above.
Central Delhi and many other wide tree covered inner roads may not have a bike lane, but they open up a journey through nature and the colonial architecture which have made the area a fixture on the 'one good thing about Delhi' lists. Barren landscapes like Suraj Kund, Mehrauli, Chattarpur, all just 20 minutes from the nearest main colony, make for some heart-pounding, unadulterated adventure, where fancy shockers and suspension are put to good use. So that should justify the 1,200-plus passionate cyclists in the city.
But there is another side. The sight of a helmet and shorts clad cyclist on a fancy bike is still quite alien to many onlookers and motorists. The North Indian belt has never held back its humorously intrusive comments. Raman Chugh, the 37-year-old founder of the Delhi cyclists group, says other than a few people at red lights saying "wow" and asking him the price of his bike, it's been a breeze.
Guragon-based Nepalese businessman Manish Shreshta says he "doesn't listen to music while cycling, unlike running" so his ears have heard the odd teasing remark. He just smiles or grunts back.
Shruti Saxena who works with Fortis Health care and owns a Rs 35,000 rupee Canon Dale, avoids going solo in areas she's not familiar with when she's not on her twice-a-week early morning 25 km group ride.
Of course, it's not just about being fancy. It's also about helping the environment. The Delhi government already has shown its colours by placing 'green' local cycle stands at various point near metro stations where you can rent a bike at just Rs 10 rupees for four hours. I did once. If I had been able to rely only on the brakes instead of my feet to bring the thing to a halt, my rear would have not ended up as bruised as it did. Take that as a justification to go high end.
Find latest and upcoming tech gadgets online on Tech2 Gadgets. Get technology news, gadgets reviews & ratings. Popular gadgets including laptop, tablet and mobile specifications, features, prices, comparison.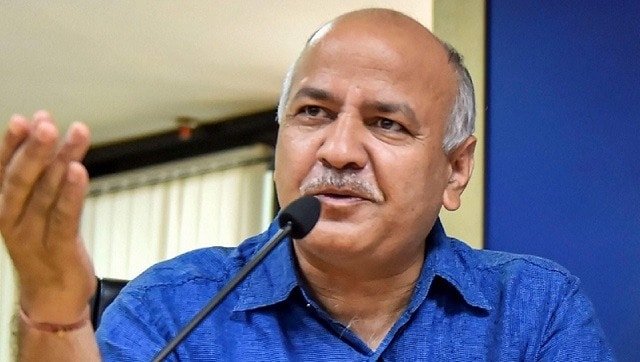 India
At a press conference, the Delhi deputy chief minister said the AAP govt doesn't have an obligation to provide funds but has decided to after "seeing the suffering of MCD employees"
India
Cold and dry northerly/northwesterly winds from the western Himalayas have been barrelling through the plains, bringing down the minimum temperature
India
The BTech, BArch and BPlanning candidates can also apply for the second and third session now in accordance to the JEE Main 2021 examination being conducted in four cycles this year