Decoding India's love for cricket, Bollywood — and why we value individual growth over team endeavours
India's fondness for both cricket and Bollywood can be traced to the need to constantly look inward to find answers and seek self-realisation
This speculative article was prompted by an advertisement frequently shown during the FIFA World Cup telecasts on Sony TV announcing India's forthcoming cricket tour of England.
One particular advertisement was frequently shown during the 2018 FIFA World Cup telecasts on Sony TV, announcing India's cricket tour of England. What the advertisement does is to present India playing England as great excitement but, more importantly, it presents cricket as a patriotic pastime. Rather than deal with the game, it highlights the likelihood of India winning or losing the matches, with even intervention by inclement weather being mentioned as a matter of consequence. The advertisement is incongruously placed, in that the FIFA World Cup (that it interrupts repeatedly) is all about sporting excitement and skill, and does not depend on us as viewers to take sides with one team or another. What matters more is that an exciting game is played, not that our team won. The cricket advertisement, on the other hand, emphasises our involvement in the fortunes of the national team.
This leads us to ask why, despite football being immensely popular in India, we are not good at it and why we have chosen and become good at cricket which few countries outside South Asia are particularly fond of. When we imagine India's tour of England, we picture the half-empty stands peopled by ethnic Indians in Britain cheering for the Indian team — a far cry from the football World Cup galleries which were filled with fans.
Is there something about cricket that makes it Indian, one is led to ask.
Football and cricket are both team sports, but they are not alike. Football (like hockey) depends on individual performances being coordinated, and the decline of India's national game hockey can be traced to individual skill (dribbling and stick-work) being supplanted by orchestrated effort (short passes and coordination) at the international level as in football and the consequent rise of Germany, Netherlands and Australia as hockey-playing countries. In cricket, on the other hand, performances are sequential rather than orchestrated and in this respect, it is like the Indian kabaddi. It can be argued that orchestration, even in other disciplines, is not an Indian specialty. Indian music and dance — unlike Western arts — have not depended on it. Their strengths have been melody and individual achievement rather than harmony and choreography. The jugalbandi is perhaps to cricket what the orchestra is to hockey and football. Cricket may therefore be a more 'Indian' (or, rather, South-Asian) team sport than any other played internationally. Other games where Indians have fared well are badminton and chess, in which individual effort is paramount.
It is not the individual who has been valourised by tradition in India but the inward gaze, and this has been ingested by people of all religious persuasions. The sports in ancient India involving physical exertion were largely martial – of which Kalaripayattu is an example. It has been noted that physical perfection was an integral part of Hinduism and a way of fully realising the self was through the body. Realising the self has itself been upheld as the highest attainment possible, and inward rather than outward knowledge has been named as what is to be attained. It is in this context that we are taught that knowledge is within and not outside us, that education only brings it out. This emphasis on the inward journey finds itself manifested not only in sport but in virtually every aspect of life. Classical music in India, it can be argued, is more meditation than performance.
India's other great passion today is Bollywood (and the other popular cinemas) which is impregnable on its home turf but not making fresh inroads outside the diaspora, though it was once very popular in Africa, in 'Third World' countries like Turkey and the Arab world, South-East Asia and the former Soviet Union. Here again, we have something which is a stable pastime on its own territory but different from what the rest of the world chooses. Hollywood, South Korean popular films and Hong Kong action films fare much better with the global public and Turkish and Iranian art-house films win more prizes at film festivals. Shah Rukh Khan may be globally popular but his popularity cannot match Jackie Chan's, for instance, just as Sachin Tendulkar's fame cannot be compared to Federer or Messi's. As with cricket, Bollywood is evidence that India is different from the rest of the world in its tastes.
Whether the inwardness I noted shows itself in Indian popular cinema is the next issue to be addressed. 'Inwardness', it should be emphasised is not psychology – which is a study of observed human tendencies – but has more to do with states of consciousness and 'innate' human qualities. The knowledge obtained from inwardness is not empirically derived but part of a traditionally held structure and may be taken to also inform the dharmic code and the varna system. Inner truths do not differ from person to person and 'self-realisation' implies recognising a common truth. One can only hypothesise here, but the sense thus received of humans belonging innately to a few archetypes, situations being typical and the valid meaning only being familiar sentiment finds correspondence in popular cinema.
Unlike the other cinemas of the world, Indian popular cinema avoids mimesis (imitate observed reality) but transmits truths from the epics and Puranas or realised through the inward journeys of its seers. Cinema performs the task of Puranic storytelling though there is an attempt to match 'Puranic knowledge' with the factual present, archetypal situations with some observation; its truths are but truisms familiar from life. The fact that popular cinema does not respond to societal change by radically altering its manifest content is of importance, and my proposition is that where external landscapes may transform, Indian popular cinema has been secure in the notion that inner landscapes do not. Human qualities and social situations are taken to remain eternally constant, in 'essence'.
The inwardness of Indians regardless of their persuasions is manifested in in many other fields, even in the political sphere where the Right and Left are battling it out ferociously based on 'what they are', innately. Both rely on apriori revelatory truths received from seers – whether Manu or Marx – and it is always as though the truths are intimately tied to inner convictions that do not admit falsification in the slightest. Political opponents across the world normally accord each other some legitimacy, but perhaps not when political beliefs are the result of inner convictions, as appears the case in India.
To understand India's position globally we have to first look at Hinduism's distance from proselytisation, and its tolerance. Trying to convert other people to one's own creed may be intolerance of other beliefs but, before that, it implies submission to an external order. It is because one is certain of this order (governed by a God outside) that one wants others to also subscribe to it. In every dogma is a proposition about this external order and the acknowledgement of an outside world with power over oneself; it is in negotiating with 'external power' that most knowledge has been acquired. An inner truth is a different proposition altogether, and belief in it can hardly lead to proselytisation. It is also belief in a truth not external to oneself but internal that leads one to regard yoga a branch of knowledge. Traditional inquiry made important discoveries in sciences like astronomy, medicine and metallurgy but this external knowledge was not valued enough to build it into a stable system or even record all of it indelibly – so it would be lent solidity as intellectual or philosophical 'advance'.
The term 'philosophy' is often used in India but it means something quite different from what it does outside. Elsewhere philosophy is a rational attempt at inquiring into various aspects of the world – inquiry not through experiment but through reasoning, the agreement being that what human beings hold in common is reason and that it will prevail in the quest for truth. In India, philosophy is guidance for living rather than rational endeavour; the Buddha and Plato were both 'philosophers' but evidently poles apart.
The emphasis on inwardness has had its socio-political advantages as well as disadvantages. Indians have been peaceful and there has been little social unrest, but they have also been easy to subjugate. India's disparities should have led to upheavals but it has an incredible political stability, despite a very small state in relation to the population (the state in the US is nearly five times as large). In the present, Indians have little conflict with the external world and their quarrels are chiefly with themselves – even if part of them is a separate country, Pakistan.
But this non-threatening nature of India, wrapped up in its inwardness, also means that there is less intellectual/academic interest about any aspect of India in the rest of the world. Indians constitute a significant part of the world's population but smaller countries like Korea receive more interest. Few universities offer courses on India and some centres established have been funded by Indian tycoons. Here again it is significant that Indian money would rather fund outsiders to study India; perhaps the reasoning is that those accustomed to studying the outside world rigorously would be better equipped to study India, its society and culture. Indians have been successful as professionals abroad but they have not tried to make themselves influential locally, and their home country is not able to leverage their influence in foreign policy.
India is now in the middle of a 'nationalist upheaval' and how it is going about it is significant. Rather than take steps to make India a global intellectual presence by propagating Indian achievements abroad, setting up India studies as an internationally recognised discipline and have academic progress validated globally, it is characteristically going about it as 'inwardly directed': make singing the national anthem mandatory on more occasions and celebrate the tricolour, impart 'knowledge' driven by jingoism, and fill national universities with local academics with no international recognition. Indians are making a huge amount of noise about themselves, but this is chiefly to themselves.
Indian culture is unique and this evidently owes to how society developed in the sub-continent. But India's uniqueness also leaves it culturally isolated in an era when being integrated carries distinct advantages, globally. Although the value of local knowledge should not be underestimated, a project setting out to integrate India culturally/intellectually with the rest of the world will be crucial, especially since becoming a global power depends on it. Populating the world with its own people is no guarantee of a country's cultural influence and, given its ambitions, global influence is what India craves.
MK Raghavendra is a film scholar and author of seven books including The Oxford India Short Introduction to Bollywood (2016)
Find latest and upcoming tech gadgets online on Tech2 Gadgets. Get technology news, gadgets reviews & ratings. Popular gadgets including laptop, tablet and mobile specifications, features, prices, comparison.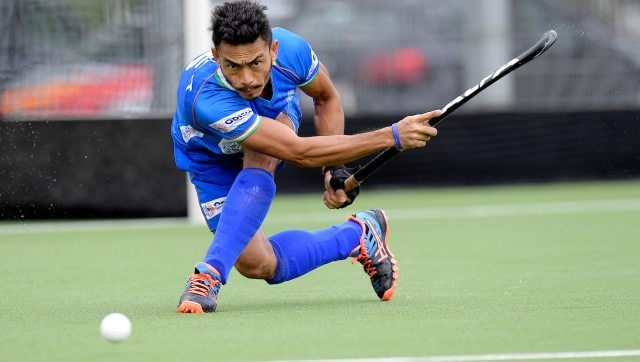 Sports
The national camps for the men's and women's hockey teams resumed at the Sports Authority of India centre here in August after a 45-day break because of the COVID-19 pandemic.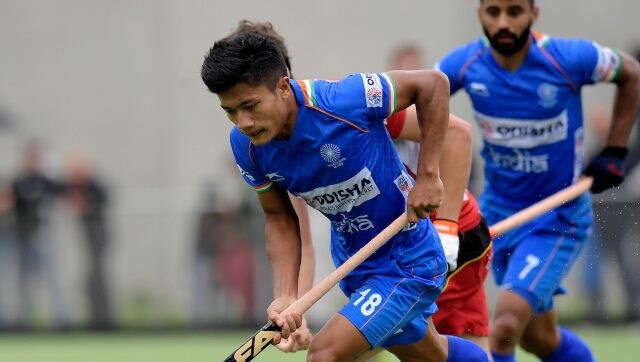 Sports
The Indian team has done well against top teams in the FIH Hockey Pro League, but Nilakanta Sharma feels that there is still room for improvement.
Sports
"It's great to have a great balance of youth and experienced players in our defence line. We are guiding the youngsters to get even better at their game and I am sure after a few months we will get even better as a defence unit," Ekka said.