Death of a town: As Shimla hurtles towards modernity, what it has lost remains undefinable
My hometown Shimla went too far ahead, too fast, in convincing itself that life happened elsewhere
In the middle of the October of 2004, a time decidedly ancient to the rubber-fingered millennial, I sat in my father's office, a little past 9 pm, considered midnight by some in Shimla back then. In Class 10, I was walking the make-or-break line, the crucible nature of which was something I was constantly reminded of through the four floors of his office I had to walk down after having returned from back-to-back tutorial classes. So late was the hour for this town, that local bus drivers were already on their way to mixing their second glasses of rum, inside buses tactically shrunk to look like little boxes of tin, parked on the edges of stretches of roads that were considered too deserted for the time they wore the moonlight like a cap.
We would walk home, then, some 3 miles; father and son, trying to break the silence of a town by conversations neither of us knew how to have. He wouldn't know it, but those walks are my clearest memory of our relationship, realising in the middle of that anodised silence, that regardless of age and stature, man was fragile and inept at just about any or even the most ordinary things in life; the wonderment from which is like an eye cast in stone sitting on top of the many hills that Shimla is made up of, the spine of each being eaten into.
But not all see through that eye. Not all, not enough take a walk anymore. This town's story is no different from tragedies that have developed elsewhere. But it is all the more disheartening because not long ago, here in this town, the present seemed like a conquest we were walking through with hands and arms stretched up above the malice of a race not run.
If any place could do it, Shimla could, we thought.  But the town is now walking on its knees, carrying history like a burden, trying to convince itself that the conception of a future, removed from its identity — one which we share — is the one it really wished for or couldn't help surrendering to.
Language is the refuge of the defeated, I think to myself, sitting at one of the roof-top bars on the Mall Road, where most of our childhood evaporated. We were punch-drunk lovers once, exchanging glances, chasing shadows and lighting the darkness, in tow with our middle-class burdens, with the infidelities of sight and sense, all mixed together in an aspartame rush of equal measure youth and carelessness. Only whiskey or something of that sort does it now. Did we get too old, too soon? I ask, to which my friend, who has lived here all this time and refused to move out in search of a job or a 'life', says it's just the way we were raised. Being given a 5-rupee ice cream to hold onto or a 21-rupee dosa at the Indian Coffee House is the closest to a material reference I can remember. Shimla, perhaps grew younger, while we went the way we always do.
I have, in this town, walked miles to get to exams in the snow. Not before the febrile age of 'having to come of age' did I board an automobile to go to school. The smartphone is nothing like the rage or our time, purely human. The car is nothing like the luxury of my time — just that, time. To read, chat, wander and discuss things that were of this world and others.
The sun is about to set as early as five in the evening. From the edge of my seat, I can see the cart road crowded by lights, affixed to machines whose very conception was to master the idea of perpetual motion. Comically, they stand, stalled by their own companionship, a brother-brother relationship gone sour for a piece of land. Shimla now has 'peak hours'. It takes more than an hour-and-a-half to go from one end to the other (Sanjauli to the Barrier or even the Old Bus Stand), a time that can be bettered by a jogger, or a swift-walker (if you can find any). There are motorcades of children being hauled through taxis, furiously typing away on their devices, perhaps messages that tell how schools and colleges that did not exist till a couple of years ago, have been misshaping their destinies. Or perhaps, angry, and in thrall of having to grow up in a town, itself stuck at the divider of two lanes, neither of which it is now prepared to take to in full.
Having moved past establishing nostalgia as a form of glass-hardened memory, with its fair share of alcohol dripping along the sides, we now sit at a cafe that overlooks the Mall Road, but from a distance that is closer. I wonder what people talk about in the street below. I wonder if I can hear them if I try to. There are cafes here now, that serve the foreign, and there are those that serve nativity. In between, somewhere along the way, the town went and got itself entangled, splitting along the legs of its cultural identity, the embodiment of which is the colonial heritage it sells more out of necessity than choice.
Conversations with friends, now, never seem to lighten with course. The landscape of the town is where we buried our grief, it seems. A couple of years ago, when I was still working as an engineer at an MNC, people would throw conspiratorial glances when I would tell them I belonged to the place. They had seen it in films, or heard of it in travel ads or listicles trying to convince the uninitiated or those trying to rekindle broken initiations, to book a package, a deal, apple-something, snow-this, forest-that and so on. Amusingly, people who have lived here haven't had it any better either. Like everyone else, they have wanted more: bigger houses, cars, windows and even bigger food. Pizzas and burgers are here and here to stay. Recently, more than 2500 illegal constructions were legalised as a one-time wager by the Govt. Such wagers have happened before, only confirming the hiding of our phalluses that are now accustomed to post-event sideways-shakes of disgusted moralities; the 'ab phir kabhi nahi hoga' politics that most women in this country are unfortunately too familiar with already. Like the green tax that tourists will now have to pay upon entering town.
Back home, I sit on the terrace. Opposite, the light of the Tara Devi Mandir blinks like a rare beacon in times of malice-ridden progress. It was, once, the lone light on a hill we confirmed cuts in electricity by. The steam engine that is so famous, would run past the stomach of that hill, something I grew up looking at, apart from raspberries, chestnuts and pine cones (something a friend in Delhi recently asked me to get for her) that are now increasingly hard to find. Much like the sense of security and peace that I, myself, have been guilty of running past the water cooler too many times, and not without adding that we drank straight out of the tap here —– no filters or purifiers needed.
The murder of 4-year-old Yug Gupta, who was kidnapped some two years ago, by his father's close friends, has unsettled that idea now reserved for a memory, constantly flapping in the blankness of space to find a language that can write (a) time even candidly resembling the one I lived through. 'Kidnapping, murder, 4-year-old' were not words you could put in a single sentence with reference to Shimla a decade ago. People have been telling me that the same roads that I walked home with my father are no longer safe. But safety doesn't extend home like it used to.
Months before the 4-year-old's murder case was solved, the town suffered an epidemic. Nearly one-fourth of the local population either fell ill with jaundice or was hospitalised. More than two-dozen people died. For a town with a population of 2 lakhs, these are huge numbers. The local corporations, belatedly, responded in kind by cleaning water tanks in town — in one of which Gupta's skeletal remains were found. On that day, the sense of security this town has worn as a costume for years was stripped and taken away. For two years, the child's body remained in a water tank the convicted had thrown him in, tied to a rock by a rope. For two years, people ate and drank from the tank — a narrative only the most morbid of collective nightmares can conceive. The town's pants were down, the wind of change blowing hard, and cold.
In the morning, I have to return to the city where everyone goes to lose themselves. Perhaps that is what cities are for: finding the window to your inner ruin in some plastic, made-up idea of another. I see the bottom of the hill, grazed by a growing pattern of concrete, the appearance of which not far from the state of my mind implies a kind of similitude. A 4-lane highway will soon connect Chandigarh to Shimla. I have placed a bet with my friend that the first thing to come up along the road would be a shopping mall, something our youth remained distanced from for so long. It would feel like a landing-on-the-moon kind of moment for the town.
But language is also the refuge of those convinced by false victories. Shimla, now, either has too much lipstick on its lips, or gel in its hair. It went too far ahead, too fast, in convincing itself that life happened elsewhere. As I look at the horizon one last time before retiring to my bed, I tell myself that soon it might.
Find latest and upcoming tech gadgets online on Tech2 Gadgets. Get technology news, gadgets reviews & ratings. Popular gadgets including laptop, tablet and mobile specifications, features, prices, comparison.
Entertainment
Host Irfan looks back at his nine-year-long journey on the show, the celebrities who continue to evade him, and why a Hindi show on a public broadcast channel did not become a celebrity destination in the era of public relations and corporatisation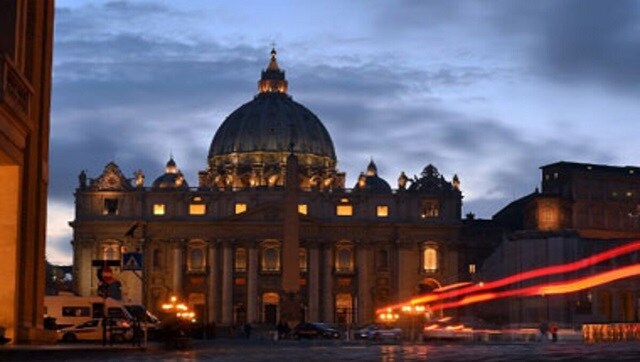 Lifestyle
Since his death, Carlo has become known in some Catholic circles as the patron saint of the internet for his facility with computers and his early and enthusiastic embrace of the web, which he used as an expression of his Catholic faith.
News & Analysis
Facebook will be sharing information on how to get a flu shot and what are its advantages.