Death Café: A movement to make discussions about death accessible (and pleasant) has come to India
Death Café meetings have coffee, cake and conversations about death on the agenda. Hyderabad has hosted a few of these meet-ups in recent months.
It was in February this year that a group of nine people gathered at the famous Pahadi Shareef dargah in Hyderabad to catch the popular Thursday night qawwali performance.
A little later, digging into some street food, a conversation about death began (maybe due to the proximity of a graveyard in the vicinity?) and so a social franchise — Death Café — came into existence in India. A member of the group, Sneha Rooh — who had lost her mother a month ago, initiated the discourse and others followed, enabling a discussion about death and its effects.
The Death Café model was developed by Jon Underwood and Sue Barsky Reid, based on the ideas of Bernard Crettaz, an eminent Swiss sociologist. Since September 2011, over 5,028 Death Cafés have been held across 51 countries in Europe, North America and Asia. A Death Café is a group-directed conversation of death with no agenda, objectives or themes. It is a discussion group rather than a grief support or counselling session.
A palliative physician, Sneha Rooh (30) wanted to reduce the taboo around death somewhat, when she started the first Death Café here. "I was writing a paper on 'What constitutes a good death?' and started talking to people — both patients and doctors. That's when I realised we feel inherently hesitant to talk about death. Even doctors who are in the field of palliative medicine are not comfortable with the idea and would ask, 'Why are you obsessed with death?' It was around this time I noticed it is a systemic problem and wanted to start a conversation regarding death," she told Firstpost.
A Death Café is a safe space to talk about death, the loss of loved ones and fears people have regarding the inevitable. Sneha categorically states that it is not a support group or a therapy session and says it is only a platform for conversation. She believes we are becoming a 'death denying society', which makes initiatives like this important.
Sneha explains, "Even my colleagues who deal with death are weary of the topic. That was when I thought if something stops even them from talking about it, there is something that is happening at a social level. I researched more and found that ours indeed is, what is called a 'death denying society'. It was seconded by researchers who wrote about the death symbols in our society becoming fewer and less conspicuous e.g. grieving rituals, hearse vans, one wants to take the 'body' from the hospital mortuary to the cremation, without stopping at home etc. Hence these conversations become very important."
There is no fixed location to hold a Death Café. The first version was held in the founder's living room and locations have varied from coffee shops to cemeteries. Tea, coffee and snacks are however essential to a meet as they foster a congenial atmosphere. There is laughter too, surprisingly, when people share their wildest theories on death or discuss the morality codes imposed by society.
An ordinary session is officially scheduled for two hours but regularly goes beyond that. Sneha enlists the ground rules: "We start with what Death Café is about and establish a few rules — like, no interrupting or patronising another person, we tell them that it is neither an educative session, not a support group; that experiences matter more than opinions. The people bring up topics that matter to them and we talk about it like any another subject. As a facilitator, I intervene when conversations are getting stuck at one point or to bring in a new idea I would like to hear about."
The Death Café sessions held in Hyderabad saw varied reactions from the people who participated:
A person from Palestine spoke of how death is a part of the daily routine in his homeland and how people going to war treat it in the same way they would if they were going to a wedding. There was a discussion on why it's wrong to take a selfie with a dead body. A session held in a school saw children come forward and share their observations — ranging from the funny to the profound — encompassing their definition of death, or the loss of beloved pets.
Says Santosh Mohan Veeranki, a filmmaker who was present at the first meeting in Hyderabad: "Discussing what is a purportedly morbid subject in an accessible manner was a welcome change. It was a free-flowing event with no fixed agenda. Some spoke about their personal losses while others shared their philosophy on death. It helped people to re-calibrate the choices they make as eventually everything will end."
Former navigation officer Nishanth Sadaram says it was a comfort to speak openly about death: "It was a very fluid session where anything regarding death was spoken about. It wasn't as intense as I expected, although it was a relief to hear people speaking about it like they would about any other topic."
Some were disappointed at the time 'wasted'. Others were shaken and moved to reflect on the finite-ness of life.
Sneha Rooh is currently touring the country offering basic palliative care training for health care professionals and the Death Café is traveling with her. She plans to hold a session in every state she visits. So far, there have been meets organised in four cities — Hyderabad, Chennai, Puducherry and Bengaluru. Plans are on to host sessions in Maharashtra, Goa and Delhi in the coming months.
"Even people who've just come to see 'what there is to talk about death' end up sharing a lot at these meetings," says Sneha, adding, "There is much more to death, dying and its effect on us and our lives than we think... Reflection on death enriches everyone."
India
The 49-year-old judge died after a three-wheeler knocked him down while he was out for his morning jog. The video of the incident soon went viral on social media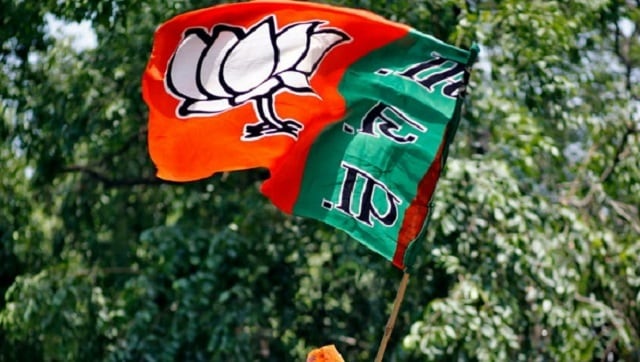 India
Dhurjoti Saha, the BJP candidate from Magrahat Paschim assembly seat in South 24 Parganas district who lost the April-May poll and was allegedly assaulted by TMC workers, died on Wednesday.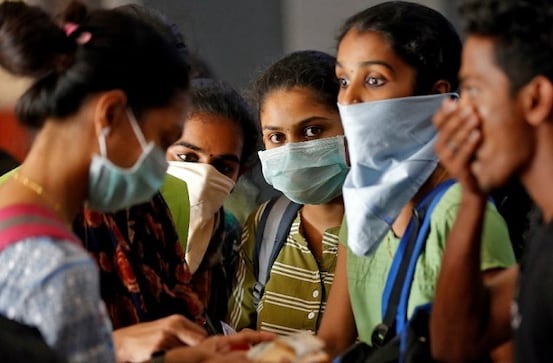 India
With the fresh cases, India's total tally of COVID-19 cases rose to 3,33,16,755, while the toll has climbed to 4,43,497, according to the data updated at 8 am