Dear Indian men, calm down! Women can't misuse anti-sexual harassment laws at workplaces
We witnessed clear signs of unresolved anger and disinterest among men when we conducted in-person workshops for employees and decision-making training for Internal Complaints Committees (ICCs) at several companies.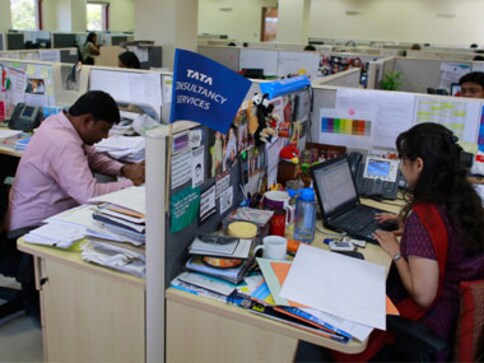 by Abhyudaya Agarwal
The recent complaint of sexual harassment against TERI chief RK Pachauri by a research associate in his organisation reminded me of an initiative to address sexual harassment at workplaces that we had taken up recently. We first noticed how differently men and women react to anti-sexual harassment laws at workplaces when we tried discussing how a compliance training toolkit  we had built could be used by various organizations for compliance with the said laws. The course is designed to help organisations prevent sexual harassment and enhance work place diversity.
We witnessed clear signs of unresolved anger and disinterest among men when we conducted in-person workshops for employees and decision-making training for Internal Complaints Committees (ICCs) at several companies. When we helped National University of Juridical Sciences to start an executive course with the objective of training experts who could later help over 2 million Indian workplaces in complying with the Sexual Harassment of Women at Workplace Act, 2013, we noticed that almost all the people who showed interest were women.
What was happening? Why were we witnessing a marked difference in the way men and women responded to the initiative?
In the following article, I will try to list the most common reactions from men to the idea of strict anti-sexual harassment laws and workplaces. Some of the objections to the promulgation of the law stems from a host of insecurities and apprehensions, which need to be busted.
The predominant apprehension that most men we interacted with had was the fact that the powers provided by the new law can be used lethally by ill-willed women to destroy careers and hard-earned reputation
A lot of men are scared of what can happen if women resort to abusing this power and using the law in malicious ways. Given that there are several instances of misuse of women-friendly provisions in criminal law, especially in cases of souring marital relationships, men fear that the same applies to anti-sexual harassment laws.
However, the truth is the changing mindset of law enforcement authorities and our own legal knowledge can minimize or eliminate misuse of anti-sexual harassment laws completely.
The law aims to equip organizations to handle a workplace-related evil, not give women undue power or to put men in fear. It is true that women-friendly laws have been misused in the past, but courts and police have become sensitive to this and they are more careful now to check the genuineness of complaints before about taking adverse action.
It is not that a man will immediately be punished once a complaint is filed against him. Organizations are aware of the possibility of misuse and don't want to encourage it.
Internal Complaints Committees (ICCs) are required to properly weigh relevant facts and exercise decision-making skills while deciding cases. Legally, the punishment for filing a false complaint can be as serious as the punishment for committing sexual harassment itself. The challenge, of course, is in having a mature ICC which is capable of performing this function.
Then again, several male respondents said that they had contemplated avoiding collaborations with women on projects etc in fear of the anti-sexual harassment law being invoked against them falsely.
Shockingly, a greater section of men we spoke to seemed to believe that sexual harassment doesn't exist in their respective organisations. Their argument was, if such cases have not surfaced in the past, how was it believable that sexual harassment indeed exists in those places. They used the same knowledge and faith in their organisation to argue against the implementation of anti-sexual harassment laws in their workplaces.
However, it must be pointed out that building a conducive workplace environment is in the interest of everyone, both men and women. The law cannot work as effectively without male support. If we allow sexual harassment to exist at the workplace and not take steps against it, we are paving the way for other kinds of harassment and discrimination to also creep in.
In fact the law takes into account the possibility of abuse and actually promotes a healthy work environment. For example, a man's reputation is not sullied just because a sexual harassment complaint has been filed against him - the law provides us confidentiality protection too. Even if, by chance, a man is found to have committed sexual harassment, his identity cannot be disclosed in the public. This provides a meaningful opportunity to start on a clean slate in future. 
What role can men play in curbing sexual harassment at workplaces?
Men who are lawyers, compliance professionals, HR persons or in related functions can perform the following roles:
1. They can help organizations with compliance as experts and be appointed as external members to the internal complaints committee (ICC).
2. They have a huge role to play in ensuring meaningful compliance and implementation - they can ensure that organizational mechanisms to identify and redress sexual harassment are functional, are being used and being perceived to be functional by employees.
3. Men can also be appointed as internal members to their own organization's internal complaints committee (ICC) as well. They can also lead internal communications and training teams in driving organization-wide sensitization initiatives, handling public relations issues and emergencies.
Abhyudaya Agarwal is a founder at iPleaders, a legal education venture, which has undertaken significant work on anti-sexual harassment laws. You can write to him at abhyudaya@ipleaders.in.
India
The Delhi High Court on Monday refused to stay the proceedings before an industrial tribunal, which is hearing former TERI chief RK Pachauri's plea against internal complaints committee's findings on him in a sexual harassement case.
India
With Pachauri's association with TERI having come to an end, here's a trajectory of Pachauri's rise and eventual fall
India
A Delhi court on Saturday once again granted permission to former Teri chief RK Pachauri, accused in a sexual harassment case, to travel abroad.