Dear Hindutva hot heads, don't thump your chest over yoga, it has nothing to do with religion
Anyone who has ever done yoga for more than fifteen minutes knows that your religion or passport do not make it easier to focus on your breath or feel the firmness of the earth balanced on one leg. So let's not thump our chests too much on International Yoga Day. After all the word yoga means to join, not tear apart.
by Moyukh Chatterjee
My first yoga teacher must have been the prototype for those who are today using yoga as a stick to beat the minorities. Yoga was compulsory for all students (you get the picture) in my school so there was no need for her to be creative, nice or popular. She lined us in neat rows of five by ten, and then sat at the head of the room chewing paan, her lips bloody, and her mouth open wide like a Gatling gun, barking out yoga postures. From time to time, she stood up and walked among the students, prodding and shoving the supine, slapping the confused, and praising the few who had folded themselves into neat origami cutouts. She was very effective.
The boy in front of me was slapped so hard on the face because he didn't know the Gayatri Mantra (weekend homework) that my right jaw hurts when I think about it. So I went home and gulped those few sentences down straight and neat. I still remember the words — we didn't discuss their meaning — and it still hurts to have learned something so beautiful in such a brutish way. I'll call this "Power Yoga" — yoga as a tool to constrain and force others to do things.
We grew older but yoga was still compulsory. My second yoga teacher was tall, erect and poised like the mountain pose. She was patient, almost never violent, and smiled if you did well. She divided the room into the flexible, inflexible, and troublemakers. I think I was an unhealthy mix of flexible and troublemaker, but just looking at her flow from one posture to another without resistance and effort was an important lesson in the fundamentals. With some luck, I even mastered one of the "special asanas" – the postures that look impossible when you see someone else doing them, and become even more impossible when you try them. It required me to lie flat on my stomach, curl up on my hands midway to Cobra, don't hold your breath, squeeze my legs upwards till my head was cradled in my feet like a golf ball on a tee. And this is how, dressed in a starched, blinding white uniform, I faced an inverted sea of proud parents on Annual Day. Let's call this yoga as spectacle. After I unraveled myself, the field was taken over boys and girls dancing in colorful costumes, and serious looking kids breaking soft baked bricks with their bare hands and legs (the judo and karate group).
In the tenth grade, I started doing yoga with my mother at home in the evening. We moved out all the furniture from the verandah, placed a thick carpet in the center, and using each other as a mirror, we tried to follow the correct sequence of postures that make up the Sun salutation. For a few months, we were hooked: my mother had no appetite for dinner if she missed her practice and soon our fingers clasped our toes, the rib caged opened like a well-oiled display cabinet. But then life happened, I changed schools, and with no compulsory yoga, everything other than girls dimmed into soft focus.
A decade later, one day I opened my eyes while still in bed and realised I couldn't move my head. I felt that someone had beheaded me during the night but a doctoral student writing his dissertation all day long in a study on the eighth floor of a library has few enemies, or friends. My wife rushed to the local pharmacy for a neck collar. Stiff, pinned to the bed, too afraid to look at anything but the blank white ceiling pressing down on me, I realised that I hadn't done any real physical exercise in the last five years or so.
Ten minutes into sitting in front of my laptop to work on "Dissertation Final Draft Twenty-One," the entire space between my shoulders felt hot and sore and my shoulder blades scraped and bruised by some invisible force. The next day, my wife and I got ourselves spanking new fitness cards and began to practice Iyengar yoga from an Irish-American woman who said that even though she had practiced and learned yoga in the West, she loved the "intensity of her training at Pune." "You know," she said, and I pretended I didn't understand, "the way they whack and shout at you if you don't do it right." Yoga with her was professional (mats, straps, and blocks), customisable ("if you're on your period or pregnant, do another variation"), and educational (an email before class explained what part of the body each posture targeted and its larger philosophical meaning).
You learned to unlearn the mind body dualism; you could calm your mind with your muscles, tendons, and breath, and change your state of mind by turning upside down, lunging forward, tightening an imaginary bow, and standing very firmly on your feet. Every posture unveiled new and hidden muscles: a fist hidden inside the hip, the malleable net of skin where the wrists meet the hand, a pudding of flesh near the armpits; matter that had out of disuse disappeared but returned to my body like animals that never really went extinct but simply sunk into the unfathomable darkness of the ocean. "We are not seeking the posture, but the process to attain it," she told us when we struggled with parivratta parsavakonasana (some of us were struggling to say the name of the posture). She kept a close eye on each one of us; you could very easily hurt yourself. This was yoga as a therapeutic to counter the war of attrition that modern life wages on our mind and body.
I am no expert on yoga, its history, theory, and practice. But I am concerned that some fanatics are less concerned about opening its doors to anyone who wants to learn, heal and benefit from this imaginative, flexible, no-equipment technology of the self, and more interested in making it "Hindu" (whatever that means), and using it to announce one's superiority and spiritual greatness over foreigners and minorities. Anyone who has ever done yoga for more than fifteen minutes knows that your religion or passport do not make it easier to focus on your breath or feel the firmness of the earth balanced on one leg. So let's not thump our chests too much on International Yoga Day. After all the word yoga means to join, not tear apart.
Moyukh Chatterjee is an anthropologist and an incipient yoga student. He can be reached at moyukhchatterjee@gmail.com

Find latest and upcoming tech gadgets online on Tech2 Gadgets. Get technology news, gadgets reviews & ratings. Popular gadgets including laptop, tablet and mobile specifications, features, prices, comparison.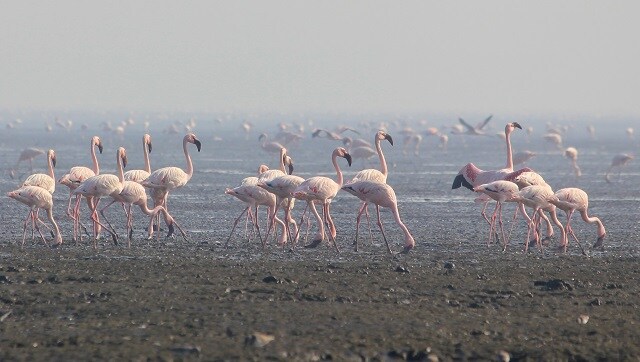 Lifestyle
Through this fortnightly column, Tales From TJ Road, Bachi Karkaria tells the story of Mumbai's metromorphosis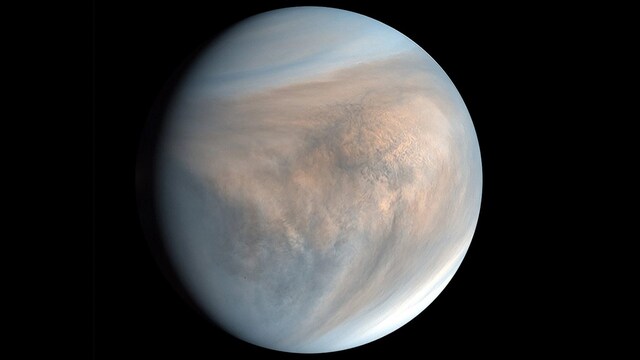 science
A chemically-synthesized bioweapon and agricultural fumigant, phosphine in also naturally made by some anaerobic microbes in low oxygen environments.
Entertainment
Gauri Khan said the book would be "visually appealing", and guide both "aspiring designers" and people who want to learn about design in general