Dear Brother: Letter to a dead brother
When I wallowed in self-pity, you'd say, 'I wish I had the luxury to feel sorry for myself. But I have responsibilities.' Now I look at your son and realise exactly what you meant.
by Vikram Kapur

Dear Brother,
Today your son asked me three times if I was really going to pick him up from school. 'Of course,' I said as emphatically as I could. The third time I said it he smiled and nodded as if he was finally convinced that I was coming.
You made a point to be there for him after school. At times, you'd cancel important meetings for that. I'd wonder why you'd go so far for something so routine. Now I know there is nothing routine about it.
At eight, parents are a given. They pick you up after school, they tuck you into bed at night, they wake you up in the morning, they put food in your mouth, they buy you presents…For your son, though, that is no longer true. His mother tells me that when she's lying in bed, if she doesn't answer immediately when he calls out to her, he starts to shake her and shout in her ear. He saw you fall down never to get up. After that, he can't be sure of grown-ups.
It is now 1:30 and I am surrounded by mothers, fathers, grandparents and a handful of servants outside the school gym from where you are supposed to collect junior school children. As the kids arrive, all conversation ceases and hands flutter to catch the attention of their wards. Names are shouted out, 'Gautam, Seema, Armaan…' I scour the place for him. Finally, I make him out in his school uniform of blue shirt and navy blue shorts. He has already seen me and is coming over. Soon his small hand rests snugly in mine and we start walking to the car. On the way he pauses to say goodbye to his friends who eye me curiously. 'This is my chacha,' he proclaims, with an enthusiasm that makes me wish I had picked him up more often in the past. I resolve to do so in the future.
Your son will grow up with memories of you. Yet there is so much more that you would have wanted to share with him. All those conversations we had with Dad, the stories and anecdotes he told us from his life. Sometimes they were simply to teach us about living. Other times he was looking to plant a bit of family history in our heads. Your son will miss out on all that.
I knew you since the day I was born, unlike your wife who only knew you for twelve-and-a-half years of marriage. So when it comes to passing on history, I am the best equipped among the ones left. Writers normally give faces to history. With your son, I have landed the task of giving history to faces.
After he has had his lunch and afternoon nap, I pull out an old black-and-white photo album and the two of us start looking at it together. He zeroes in on an old photograph of you with our father. He was born far too late to know his paternal grandparents. 'Papa,' I start, and then correct myself. For him our Dad isn't Papa. 'Dada was in the army,' I tell him.
He looks puzzled as he examines the picture. 'But don't they wear uniforms in the army?' he asks.He is referring to the fact that Dad is in civvies.
'This picture was taken after he retired,' I tell him.
His bemusement increases. 'What is retired?' he wants to know.
'Retire is what you do when you get too old to work,' I tell him.
He stares at the picture. 'But Dada doesn't look that old,' he says.
I rack my brains for a way to explain the concept in a way he understands. 'It's like school,' I say finally. 'When you reach eighteen you are too old to stay in school. The army is the same. Once you reach a certain age you become too old to stay in the army. Then you have to retire.'
He is quiet momentarily. Then he asks, 'What was he like?'
'He was great,' I start. A memory from when I was twelve flashes in my brain. 'You know one day when I was twelve,' I say, 'I was to get a prize in school and I really wanted him to come for the award function. He promised me he would and he did. It was only later that I learnt his back was killing him that day and he found it difficult to stand. But he still came because he didn't want to disappoint me.'
I grow silent as I finish. All these years later, I can't recall the prize or what it was for. But I can see Dad's face creasing in a broad smile when my name was called from the podium.
Your son's eyes, meanwhile, have moved on from Dad. Now they are examining the racket you are holding in the picture.
'That's not a tennis racket,' he says, with a shake of the head.
'No, that's a squash racket,' I tell him. 'Papa played squash in school and college.'
'Squash?' he looks bemused. I smile. At his age, the only squash I knew was orange squash. I try to explain the game to him in the context of the wall tennis he routinely plays. He listens with rapt attention. Yet, at the end of my explanation, he continues to be mystified by the idea of a ball rebounding off a ceiling, glass wall and side walls. In his world, balls merely come back from walls.
That's enough history for the day as far as he is concerned. He wants to go out and play in the driveway. 'All right,' I tell him,' but make sure the ball does not go into the neighbour's house.'
'Okay, Papa,' he says, and then corrects himself. It is a natural mistake. All these years he has been saying, 'Okay, Papa.' To say, 'Okay, Chacha,' all the time is new.
I lean back in my chair. The history lesson wasn't long. Still, now he knows a little more about from where he comes.
Outside, the evening is filling the sky and it is almost the time of day where you'd come home from work. So many evenings we sat together in this drawing room and talked over cups of tea. Now the same drawing room seems like a foreign place with your picture hanging on the wall right next to our dead parents. I can't look at it without thinking how wrong it is for you to be with them right now. I am sure I will continue to believe that even after I get used to your absence.
The thought of your absence fills my throat and I swallow hard. An all-too-familiar dip in my stomach tells me despair is rushing to overflow my banks. Who knows down which gloomy dungeon I am headed if it weren't for the growl of thunder outside. Through the window I make out a threatening sky and rise to call my nephew in before it pours.
In the past, when I wallowed in self-pity and despair, you'd say, 'I wish I had the luxury to feel sorry for myself. But I don't. I have responsibilities.' Now I look at my nephew and realise exactly what you meant.
Vikram Kapur is a writer and an associate professor at Shiv Nadar University. His website is www.vikramkapur.com

Arts & Culture
Ludwig was born in Berlin on 16 March, 1928, to tenor Anton Ludwig and mezzo-soprano Eugenie Besalla-Ludwig. She grew up in Aachen, where her father was an opera administrator and as a young girl watched her mother sing with conductor Herbert Van Karajan.
India
Nervous politicians and hospital administrators may be undercounting or overlooking large numbers of dead, analysts say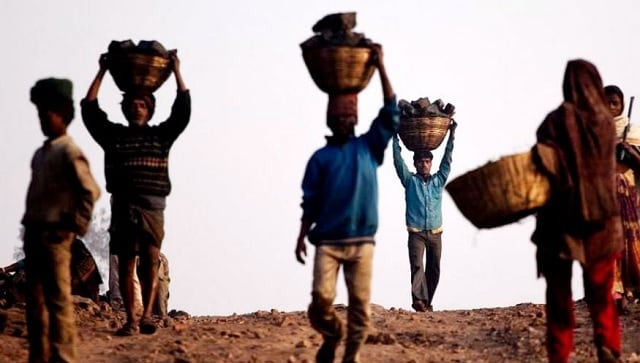 India
CMIE said the unemployment rate touched 7.97 percent last month with urban areas witnessing higher stress at 9.78 percent and rural joblessness at 7.13 percent