Dealing with crimes against women in reality has become a matter of 'jugaad'
Citing a new survey by ActionAid, an international women and child rights NGO, a report in The Times of India said that 41 percent of women in India have been subjected to sexual harassment or violence before the age of 19.
Citing a new survey by ActionAid, an international women and child rights NGO, a report in The Times of India said that 41 percent of women in India have been subjected to sexual harassment or violence before the age of 19. The survey, covering a total of four nations — India, United Kingdom, Brazil and Thailand — revealed that women face harassment for the first time when they're quite young. Survey further added that 6 percent have experienced it below 10 years of age. And to gain some more perspective here are the figures — Brazil at 16 percent, UK at 12 percent and 8 percent in Thailand.
This comes after the report by the Comptroller and Auditor General (CAG) in August, stating that crimes against women had increased by 61 percent from 2010 to 2015, with a 43 percent increase in rape and 21 percent increase in cases of kidnapping.
Another survey by the National Crime Records Bureau pointed out that there was a dip in the number of rape cases in 2015 in comparison to 2014, but a spike in other sexual offences was noted, as well as an increase in abduction cases with the intent to force one to marry, in a report by The Indian Express.
On the International Day for Elimination of Violence Against Women, these statistics build a strong case for more action.
Let's refresh our memory of the past few months: the rape of a minor in Nashik from the Maratha community, the rape of 12 students in Buldhana of Ninadhi Ashram school, a six year-old raped in a school in Bangalore, the Monica Ghurde murder incident are just some of the cases that have been registered, reported and picked up by the media.
Thereafter, let's look at the completely shocking verdicts announced for others, as in the Scarlett Keeling murder and rape case, Patna High Court's verdict on rape accused RJD MLA Raj Ballabh Yadav, and the Allahabad High Court granting bail to Asif Khan in connection with the rape of a 14 year old girl from Badaun. The 14-year-old had to even fight a legal battle to terminate her pregnancy after the incident, according to The Times Of India report. In the case of a 21 year-old Dalit student in Rohtak, in Haryana, she was raped for the second time in three years, when two of the five that were accused were released on bail, and after she refused an out of court settlement. All this and we haven't even made a mention of female foeticide and dowry deaths.
It's probably a good thing then, if beyond everything, some women have the luxury of being able to speak from their ivory towers to deny these crimes, going to show that they still retain greenness and trust in this world. But even if rape, trafficking, mutilation, domestic violence, exploitation, and coercion seem like far away realities to them, there is the problematically grey issue of consent.
A video titled Tea Consent, simplifies consent through the metaphor of tea and defines the line so one may not cross it, nor allow it to be crossed. The nuancing of this discussion, of knowing that one is not obligated to make tea, and that one can say 'yes and then no' over the 'no means no' argument, helps in raising awareness and normalising of all of one's rights. Harassment is, after all, a form of discrimination, and this includes jokes, inappropriate remarks, threats, unwelcome physical contact, blackmailing and intimidation. Invasion of privacy in whatever way has to beget consequences.
But perhaps consent is a non-argument in a country wherein marital rape is still legal, nor even ordained with any seriousness. With public figures speaking and women's wings of some parties saying things such as 'women must not wear short clothes' or 'marriage is a sacred bond' and 'Indian society is woven by the divine element a woman carries within her,' as revealed in this article by The Indian Express. Ironically, the same people then go on to speak out about Triple Talaq and argue about uniform civil code.
According to another report in The Times of India, our very own Union Minister for Women and Child Development has claimed that India was ranked among the lowest four countries in the world for rape, the dire, black paradox of the situation being that Maneka Gandhi revealed these statistics to an authority in Sweden when she went there in connection with the Delhi rape case incident. The report goes on to say that so many women, who have been sexually violated, do not come out to report crimes out of fear of further persecution and stigma.
The word 'rape' comes from the Latin word 'Raptus' which implies a violent theft. An article by Priyanka Rath in the India Law Journal, suggests that rape in India is considered as theft of a woman against the consent of her guardian (those with legal power over her). But what happens if the guardian (father, brother or husband) are the ones who rape her? In reality though, this is not even a theft of, rather a theft from a woman.
So many say that rape is political in nature, that it is the whiplash response of patriarchy to the feminist movement. But what about the underage six percent — little children, who don't even know how to spell 'agitation'? Aggression against them cannot, surely, be political. Is it not then indicative of the psychological rot within our country, of immense frustration and its unjust displacement, and a fearlessness that comes with impunity?
And speaking of crimes against juveniles comes with speaking about crimes by juveniles. We can hail the bill in the Rajya Sabha to alter the age at which one can be tried as an adult for rape to 16, but that still discounts the other teens, like in the Nashik rape case, who might walk away after three years in a correctional facility. Though contrary to our knee-jerk reaction to the delay in justice, the way to purge ourselves of the problem should hardly be to condemn perpetrators to capital punishment.
The first step to solving a problem is obviously to acknowledge that there is one. And this day thus goes a step above Women's Day in value. Having a separate day to spread awareness, take stock and lick our wounds, may not be a solution, and maybe even less of a consolation, but one has to believe that this is germination in process.
It's good news that the survey's findings glint with a silver lining, showing that women are taking measures to protect themselves. The ActionAid India website shows 35 percent avoid parks and poorly lit areas, 36 percent change their travel route, 23 percent have said they make use of everyday objects like keys, and 18 percent arm themselves with devices like a rape alarms and pepper sprays.
Of course they shouldn't have to avoid parks and poorly lit areas, or change their travel routes, or prep themselves with props. But at least they're not staying back home.
One may endlessly argue against this protectionist approach, saying that it robs women of power, and that it objectifies them once again as something to be kept safe. But this seems to be such a movie-analysis like approach to talking about the issue of crimes against women. How can taking initiative to keep oneself safe be a bad thing? Wanting to be careful is genderless, not to mention especially necessary here when dealing with the 'unfair sex.'
These multiple minute narratives of individuals are immensely hopeful, implying a certain robustness and coping – Indian jugaad at play once again, where help is never forthcoming.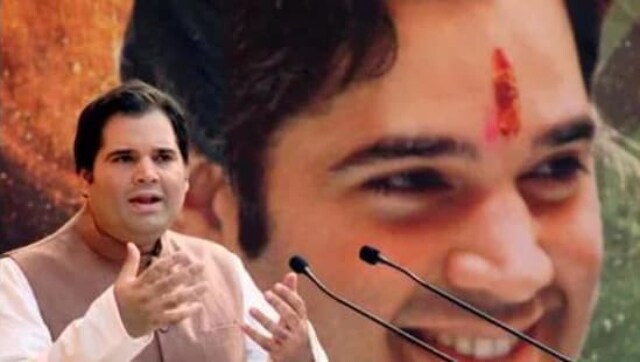 India
Besides 80 regular members, the executive will also have 50 special invitees and 179 permanent invitees.
India
Indian and Pakistani troops in February reasserted their commitment to uphold the ceasefire agreement and hold fire along the LoC, which was welcomed by both the separatist and mainstream leaders
India
Chaudhary was the first politician to have met the family of a slain farmer in a village in Lakhimpur on 4 October