Dan Brown's Inferno: sneak peek for FP readers
Firstpost brings readers a sneak preview of Inferno, the new book by bestselling author Dan Brown.
Firstpost brings readers a sneak preview of Inferno, the new book by bestselling author Dan Brown. Brown, the thriller-fiction writer, is best known for the bestselling novel, The Da Vinci Code. Brown's books have been translated into 52 languages. Two of the books, The Da Vinci Code and Angels & Demons, have been adapted into films.
Think.
Only darkness.
A man in scrubs hurried in, apparently alerted by Langdon's racing heart monitor. He had a shaggy beard, bushy mustache, and gentle eyes that radiated a thoughtful calm beneath his overgrown eyebrows.
'What . . . happened?' Langdon managed. 'Did I have an accident?'
The bearded man put a finger to his lips and then rushed out, calling for someone down the hall.
Langdon turned his head, but the movement sent a spike of pain radiating through his skull. He took deep breaths and let the pain pass. Then, very gently and methodically, he surveyed his sterile surroundings.
The hospital room had a single bed. No flowers. No cards. Langdon saw his clothes on a nearby counter, folded inside a clear plastic bag. They were covered with blood.
My God. It must have been bad.
Now Langdon rotated his head very slowly toward the window beside his bed. It was dark outside. Night.
All Langdon could see in the glass was his own reflection— an ashen stranger, pale and weary, attached to tubes and wires, surrounded by medical equipment.
Voices approached in the hall, and Langdon turned his gaze back toward the room. The doctor returned, now accompanied by a woman.
She appeared to be in her early thirties. She wore blue scrubs and had tied her blond hair back in a thick ponytail that swung behind her as she walked.
'I'm Dr. Sienna Brooks,' she said, giving Langdon a smile as she entered. 'I'll be working with Dr. Marconi tonight.'
'Dr. Marconi doesn't speak much English,' she said, sitting down beside him, 'and he asked me to fill out your admittance form.' She gave him another smile.
'Thanks,' Langdon croaked.
'Okay,' she began, her tone businesslike. 'What is your name?'
It took him a moment. 'Robert . . . Langdon.'
She shone a penlight in Langdon's eyes.
'Occupation?'
This information surfaced even more slowly.
'Professor. Art history . . . and symbology. Harvard University.'
Dr. Brooks lowered the light, looking startled. The doctor with the bushy eyebrows looked equally surprised.
'You're . . . an American?'
Langdon gave her a confused look.
'It's just . . .' She hesitated. 'You had no identification when you arrived tonight. You were wearing
Harris Tweed and Somerset loafers, so we guessed British.'
'I'm American,' Langdon assured her, too exhausted to explain his preference for well-tailored clothing.
'Any pain?'
'My head,' Langdon replied, his throbbing skull only made worse by the bright penlight. Thankfully, she now pocketed it, taking Langdon's wrist and
checking his pulse.
'You woke up shouting,' the woman said. 'Do you remember why?'
Langdon flashed again on the strange vision of the veiled woman surrounded by writhing bodies. Seek and ye shall find. 'I was having a nightmare.'
'About?'
Langdon told her.
Dr. Brooks's expression remained neutral as she made notes on a clipboard. 'Any idea what might have sparked such a frightening vision?'
Langdon probed his memory and then shook his head, which pounded in protest.
Dr. Brooks made another note. 'And is there someone we should call for you? Wife? Children?'
'Nobody,' Langdon replied instinctively. He had always enjoyed the solitude and independence provided him by his chosen life of bachelorhood, although he had to admit, in his current situation, he'd prefer to have a familiar face at his side. 'There are some colleagues I could call, but I'm fine.'
Dr. Brooks finished writing, and the older doctor approached. Smoothing back his bushy eyebrows, he produced a small voice recorder from his pocket and showed it to Dr. Brooks. She nodded in understanding and turned back to her patient.
'Mr. Langdon, when you arrived tonight, you were mumbling something over and over.' She glanced at
Dr. Marconi, who held up the digital recorder and pressed a button.
A recording began to play, and Langdon heard his own groggy voice, repeatedly muttering the same phrase. 'Ve . . . sorry. Ve . . . sorry.'
'It sounds to me,' the woman said, 'like you're
saying, 'Very sorry. Very sorry.''
Langdon agreed, and yet he had no recollection of it.
Dr. Brooks fixed him with a disquietingly intense stare. 'Do you have any idea why you'd be saying this?
Are you sorry about something?'
As Langdon probed the dark recesses of his memory, he again saw the veiled woman. She was standing on the banks of a bloodred river surrounded by bodies. The stench of death returned.
Langdon was overcome by a sudden, instinctive sense of danger . . . not just for himself . . . but for everyone. The pinging of his heart monitor accelerated rapidly. His muscles tightened, and he tried to sit up.
Dr. Brooks quickly placed a firm hand on Langdon's sternum, forcing him back down. She shot a glance at the bearded doctor, who walked over to a nearby counter and began preparing something.
Dr. Brooks hovered over Langdon, whispering now. 'Mr. Langdon, anxiety is common with brain injuries, but you need to keep your pulse rate down.
No movement. No excitement. Just lie still and rest.
You'll be okay. Your memory will come back slowly.'
In the darkness, Langdon felt the drugs washing through his system almost instantly, dragging his body back down into that deep well from which he had emerged. He fought the feeling, forcing his eyes open in the darkness of his room. He tried to sit up, but his body felt like cement.
As Langdon shifted, he found himself again facing the window. The lights were out, and in the dark glass, his own reflection had disappeared, replaced by an illuminated skyline in the distance.
Amid a contour of spires and domes, a single regal facade dominated Langdon's field of view. The building was an imposing stone fortress with a notched parapet and a three-hundred-foot tower that swelled near the top, bulging outward into a massive machicolated battlement.
Langdon sat bolt upright in bed, pain exploding in his head. He fought off the searing throb and fixed his gaze on the tower.
Langdon knew the medieval structure well.
It was unique in the world.
Unfortunately, it was also located four thousand miles from Massachusetts.
Excerpts from Inferno by Dan Brown published by Random House India reproduced with permission. The book releases in hardback on 14th May 2013, priced at Rs799.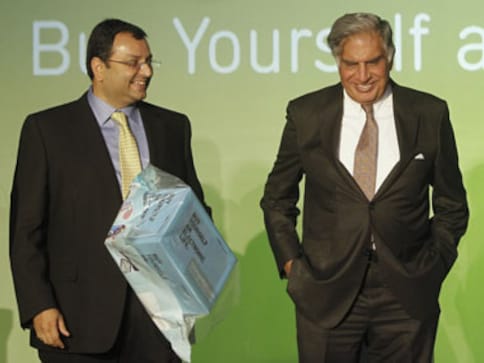 Business
If the late Dhirubhai Ambani had known what his sons would be up to after his death, he may have done more succession planning. But it's not as if the Tatas and other business families or even professionally-managed companies such as L&T have done much better with succession.
Politics
Avtar Singh's Necropolis opens with a dead body in Delhi. A young man's corpse is found, with a necklace of fingers around his neck. DCP Dayal of the Crime Branch, assisted by Kapoor and Smita, begins investigating this case and before they know it, Dayal and his team are immersed in a Delhi full of poetry, violence, politics and would-be vampires and werewolves. Here's an excerpt, in which the DCP meets Razia, a creature of the night, a political player and one whom many suspect of being a vampire.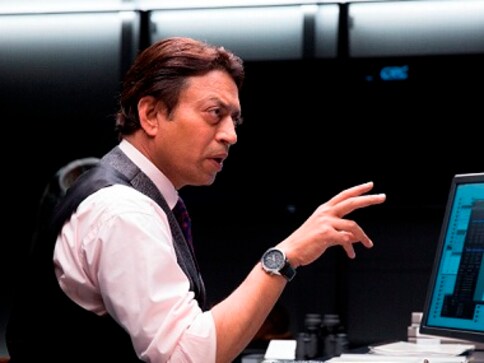 Entertainment
Irrfan Khan speaks to Firstpost about Inferno, Tom Hanks, how he is a fan of Dan Brown and his Oscar dreams.