Daisy Irani, Sridevi, Shakuntala Devi's stories reveal dark side of limelight on child prodigies
Sridevi's schooling was ignored and Shakuntala Devi rued about not having a normal childhood. Child artists often sacrifice such aspects of their life at the cost of fame | #FirstCulture
Editor's note: Yesteryear actress Daisy Irani has disclosed in an interview published in the Mumbai Mirror on 23 March 2018 that she was raped at the age of six while on an outdoor shoot for the film Hum Panchhi Ek Daal Ke. The man who raped her was her guardian. Irani — a leading child star in 1950s films — said she had been compelled to speak out, not so much by the #MeToo movement as by the fact that greater numbers of children are entering the entertainment business — especially via TV talent shows — than ever before, and that their parents must be aware of the pitfalls of the industry. In the light of this report, Firstpost is republishing a column we had originally published after the death of veteran actress Sridevi. It speaks of the harsh life child prodigies often face once pushed into the limelight.
The limelight, it can be mesmerising. And destructive too. It can draw into its fold the brightest and most talented, play with them, build them up into larger-than-life icons and then spit them out as easily. Some thrive under its glow, and others get morphed into different creatures.
Children are often the biggest casualties. Pushed into its hard and unforgiving glare by their ambitious parents, they learn to survive, but often at a cost. And yet children have always been at the centre stage from time immemorial, as their presence there is essential to the telling of any story. Today, this is truer than ever before.
But this is not limited to only theatre and cinema. Generations of child prodigies from various walks of life have been pushed, prodded, groomed or nudged into the limelight by their guardians. They were street performers, circus artistes, assistants in magic shows, and of course, actors, musicians and dancers.
Traditionally, child artistes from musical families effortlessly became public performers at a very early age. Musical geniuses like MS Subbalakshmi and Kumar Gandharva gave stage performances when they were barely 10, as did Bala Muralikrishna and Zakir Hussain. In most cases, they had their very talented families backing them. But for every one of these geniuses who outshone their contemporaries, there were many who fell by the wayside.
My very first real life encounter with a musical child prodigy was in 1969, when as a rookie reporter, I was sent by my newspaper to cover a performance by a two-year-old boy named Ravi Kiran. He also came from a family of renowned musicians.
It was a gala affair at a stadium in Bengaluru on Children's Day, and little Ravi Kiran was seated on the stage, surrounded by adults. The cute little boy with jasmine in his hair played with toys and ate biscuits as the experts around bombarded him with songs and questions. I was awe-struck by his amazing performance and the casual ease and accuracy with which he tackled them.
"Biscuit," he would demand of his father after every answer, as he continued playing. "He can sing as well as recognise more than 300 ragas and a 100 and more talas," one of the organisers  told me. "This child is really a gift from God. His family believes he has inherited this ability from his grandfather, who was a gotu vadhyam expert."
I came away from the stadium mind blown, but also wondering what would happen to this innocent child. Would he blossom into a performing artiste? Would his talent survive the glare of the limelight being focused on him? Would he be happy under it or would he opt for a "normal", anonymous life?
Now, 50 years on, Ravi Kiran has proved to the whole world that he has not only survived the limelight, but he has also thrived under it. Today, he is the foremost proponent of the chitra veena (once known as the gotu vadhyam). He has been given many awards by prestigious organisations across the world.
A couple of years after this first encounter, I wrote about a three-year-old girl. She too flawlessly identified the ragas of every song her grandfather sang, even as she was busy monkeying around in her house and jumping in her mother's lap. She did not make it to the big league. Why? I never found out. But did it matter?
Dancers from traditional devadasi families also debuted very young. The legendary Balasaraswati was just 7 when she gave her first stage performance. She went on to become a Bharatanatyam icon. There was also Baby Kamala who was born into an orthodox Brahmin family in Tamil Nadu. Her dancing talent was discovered by a Tamil film director when she was just four. She went on to act in more than a hundred films in Tamil, Hindi, Telugu and Kannada. Kamala was a dancing star who transitioned into films very easily, and later on as an adult retired into comparative anonymity.
Child artistes were essential for stage as well as cinema productions. And children who were talented musicians or dancers were especially in demand. The child film star Baby Saroja started her acting career at the age of six and quit when she was around ten. Dubbed the 'Shirley Temple of Indian films', she became a rage in South India though she acted in just three films. In her heyday, crowds thronged to see her. Kids and adults alike spouted dialogues from her films and dolls made in her likeness were incorporated in navarathri kolus in Tamil Nadu.
In the early 1970s I met the mathematical prodigy Shakuntala Devi who had been thrust into the limelight by her father when she was less than five years old. By 1971, when I met her, Shakuntala Devi was world famous. She was married to an IAS officer from Calcutta and was expecting a daughter. Over a breakfast of pongal in my house, she spoke about her very unusual life, wandering across the world as an exhibit, earning money over which she often had no control. Her Kannada Brahmin father who had run away from priesthood to become a trapeze artiste and lion tamer at a circus had discovered and exploited her extraordinary ability to the full and used the money she earned to put food on the table for his family. She resented her exploitation and her lost childhood. She often craved anonymity and the simple life she never had. At the same time she knew she was blessed to have that talent which had set her apart and gave her this extraordinary life.
Actress Sridevi's passing away brought into focus once more the issue of children who are pushed into cinema at a very early age. Sridevi got her first major role when she was four. So did Kamal Haasan, who acted opposite her in many blockbusters. But while Kamal's family made sure he was educated at home even while he continued his film career, Sridevi was immersed in only doing films. Daisy Irani and her sister Honey, who also became famous child artistes, got into films at the age of four. They too, often spoke of their lost childhood and rued the fact that they never went to school or had any control over the money they earned.
Also read: Daisy Irani, child actor of films like Boot Polish and Naya Daur, says she was raped at the age of six
So, is the life under the limelight really a glamorous one? Do children enjoy the focus and the adulation? At what point does the stress begin to take its toll?
In the early years not much attention was paid to the rights of child artistes. They were made to slog till late hours. No one questioned their parents' decision to keep them away from school or playmates of their own age. The money they earned was taken and squandered by their guardians. Kamal's ex wife Sarika has spoken about how she ran away from her exploitative mother when she was 21 and spent six days sleeping in a car because she had nowhere to go. And yet, she had been an earning film star from the age of four. Sarika too, was denied the luxury of going to school. Fame and money make for a heady combination, and ambitious parents care little about how if affects their wards.
Today, the limelight is brighter than ever and glows even more alluringly. TV, the Internet, reality shows and glamourous televised talent competitions offer more opportunities. The Internet, it is own right, has opened up a whole new world. Parents or children themselves can make YouTube videos showcasing their talent and garner thousands, if not millions of eyeballs. Kids have their own YouTube channels where they show off their skills ranging from cooking to fashion design. There are fashion shows for tiny tots, and beauty pageants too. There are TV channels devoted to children which broadcast serials and movies where the actors are all kids. Do these kids get to go to school? What happens to the money they earn? How do they deal with stress?
Social attitudes to have changed. Parents are more hands-on and more of them try to ensure their wards get a proper education alongside their demanding professional lives. The opportunities are manifold, but the scope for exploitation is also greater, with predators roaming the Internet. Additionally, the demands of the industry have not changed. In fact they have become more stringent, and so child stars still run the risk of being burnt out at an early stage.
For parents and guardians of a child, the problem is that the thin line which separates exploitation from encouragement is almost invisible. Just as parents push children in school to study hard and achieve better results "for their own good", so do parents of child artistes. They want to ensure that their child achieves their "fullest potential". One only has to go back stage during a talent show to see such parents in action. It is known that if a wound-up child does fail, the breakdown they experience can be quite dramatic. Sadly, there are some reality shows which exploit even this moment of intense disappointment and sorrow to the hilt.
To be a child and a performing artiste today can be heady, and also highly stressful. Both success and failure can be blown out of proportion. Today more than ever therefore, the child needs the backing of strong and supportive parents to survive under the limelight.
Read Part 2 to this column here.
Find latest and upcoming tech gadgets online on Tech2 Gadgets. Get technology news, gadgets reviews & ratings. Popular gadgets including laptop, tablet and mobile specifications, features, prices, comparison.
Lifestyle
Our weekly roundup of books that should be on your radar.
Entertainment
Despite the ongoing vilification of their industry and of a young member of their professional fraternity that went on for more than three months, none of the big stars of Bollywood found the heart to speak up.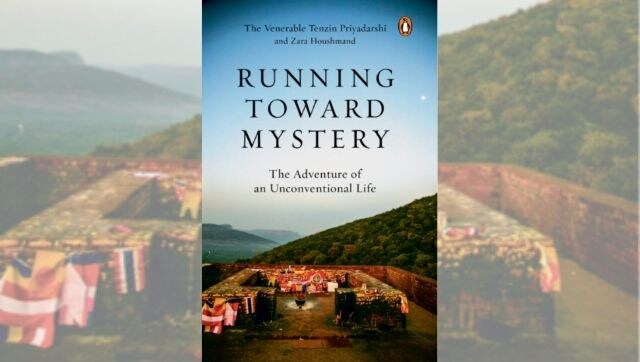 Lifestyle
In Running Toward Mystery, with Iranian-American writer Zara Houshmand, The Venerable Tenzin Priyadarshi records his lifelong journey as a seeker.