Curbing stray dog menace: Animal welfare board's approach deeply flawed, unscientific and unsavoury
India reports the highest number of the world's human rabies deaths according to the World Health Organisation (WHO). It is both shocking and shameful that this figure that has changed little in the last couple of decades. As in other rabies endemic countries, the WHO identifies the largest reservoir of rabies in India as the dog population.
Reading about the horrific fatal dog attacks on humans and the retaliatory massacre of stray dogs every other day, one can only wonder – Are dogs vicious killers? Do we hate dogs to kill them so cruelly? Are people in Kerala devoid of feelings? Is the rabies vaccine mafia responsible? How did we end up in this mess twenty years after implementing a 'humane' dog control programme?
India reports the highest number of the world's human rabies deaths according to the World Health Organisation (WHO). It is both shocking and shameful that this figure that has changed little in the last couple of decades. As in other rabies endemic countries, the WHO identifies the largest reservoir of rabies in India as the dog population.
What the WHO recommends
Management  strategies  to  deal  with  dog populations and rabies incidence, outlined in Guidelines for Dog Population  Management (WHO/WSPA 1990), are stated in a single sentence: promote and enforce pet control laws, undertake sustained re-immunisation and  eliminate unwanted dogs. In particular, they urge governments to give the greatest encouragement to the identification and neutering of pet dogs.
What is our policy?
India's national policy for dog population and canine rabies control, called the ABC programme (Animal Birth Control), was developed by the Animal Welfare Board of India (AWBI) and has been implemented in various cities since 1994. Strangely, the entire programme is centred around the neutering of unclaimed, homeless dogs and their return to the streets. How unclaimed, ownerless dogs are to be identified and accurately re-immunised annually has neither been defined nor ever been attempted by the AWBI. Not only is this approach deeply flawed as it betrays an utter lack of understanding of dog population dynamics and dog ecology by the AWBI, it also reflects a callous attitude towards rabies, a disease that primarily affects poor people.
Even more perplexing is the fact that over the last two decades, the programme has been under the purview of four distinct ministries i.e. Ministry of Environment and Forests, Ministry of Social Justice and Empowerment, Ministry of Culture and the Ministry of Programming, Statistics and Implementation. It needs to be questioned why the Ministry of Health has never been involved in the control of a fatal, yet totally preventable disease like rabies, even as the Ministry of Culture went out of its way to issue the Dog Control Rules, 2001, based on the ABC programme. Despite the involvement of unrelated central ministries, rabies is still not a notifiable disease in India.
It is the statutory civic duty of municipal authorities, as defined in Municipal Acts around the country, to keep the streets free of straying animals, check the spread of diseases and prevent public nuisance. Alarmingly, the ABC programme transfers this state responsibility to voluntary organisations. Straying dogs are picked up from public streets and places such as schools, hospitals, residential areas, airports, railway stations, CGO complexes, pavements, etc on the basis of complaints made by the general public. The illogical and unscientific ABC programme makes no provisions for dealing with straying dogs in such areas, and indeed, seeks to release them back to the very areas where there are unwanted and were deemed to be creating a public nuisance in the first place.
ABC and animal welfare
Though the ABC programme has been promoted as a 'humane alternative' to dog and rabies control, it negates, in fact, the tremendous work of the acclaimed danseuse Rukmini Devi Arundale who introduced the Prevention of Cruelty to Animals Act in 1964.  India became one of the first countries, globally, to provide rights to domestic animals so that they may be protected by law against cruelty and suffering caused by ill treatment, neglect and abandonment. The ABC programme requires the release of unclaimed 'street dogs' to an unsupervised life on the streets where nobody can be held responsible for or prosecuted for cruelty, starvation, injuries and death. This not only legalises straying, it also makes several sections of the PCA Act redundant.
Dogs are domestic, companion animals that are not meant to live on the streets.  It is a cruel irony that the AWBI seeks to 'save Indian dogs' by neutering them and leaving them on the streets when, in fact, indigenous Indian breeds (that include the Mudhol, Rajapalayam, Santal and Carvan hounds) need to be bred extensively if they are to survive in the future. If the idea is to 'prevent the killing of dogs', leaving unclaimed and ownerless dogs on the streets to die of diseases, accidents and starvation does not achieve this in any way.
By promoting the ABC programme, the AWBI has defeated the most important objectives of the PCA Act- to ensure the safety of domestic animals and recognise their right to live in a safe and disease-free environment. It has also put dogs in direct conflict with human beings, which is exactly what has happened in Kerala
What needs to be done?
The ABC programme is an ill-thought-out, inhumane and unscientific policy that will continue to damage its own cause unless scrapped. The very rules meant to stop the killing of dogs have led to the mass public slaughter of dogs. The animal welfare community should rally around stopping the programme if they are indeed serious about protecting dogs.
Official Union Government Policy should subsidise or offer free sterilisation and vaccination for pets and community-owned dogs, as is done in many parts of the world. Such  a network/system is also expected to increase the number of dogs vaccinated annually because we would then be looking for a person rather than chasing after a dog. It is also critical that disease control not be left to voluntary organisations. Rabies is an endemic in India. National Dog Control Programs should be targeted to eliminating rabies, not neutering dogs that cannot be caught for sustained re-immunisation.
Animal Welfare interventions in Dog and Rabies Control measures should concern only that segment of the population caught by municipalities every day and not claimed by anyone. In order to prevent the elimination of these unclaimed/unwanted dogs, animal welfare organisations in India have already been funded to develop infrastructure to provide shelter for them, because they cannot be released back to the streets. Effective dog control measures can decrease the number of surpluses and homeless dogs by huge margins and less unowned dogs eventually need to be sheltered/rehomed.
Dog control programs in India should not remain polarised on the 'kill or no-kill' issue. Both human and dog populations can only benefit if the right method is applied to the right segment of the dog population.
World
It's unethical that young, healthy people in high-income countries are getting vaccines when at-risk groups in low- and middle-income countries aren't.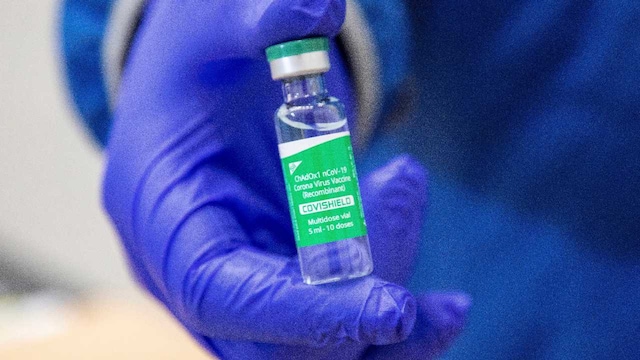 World
Covax's first wave intended to distribute some 238.2 mn doses to 142 countries, out of which 237 mn were AstraZeneca doses.
World
Banning the sale of the live animals can protect the health of those working and others shopping there, WHO said in a statement.