'Communitainment': How 'social media entertainment' is changing what we see
Professors Stuart Cunningham and David Craig tell us about their research on the phenomenon of 'communitainment'
The entertainment industry is undergoing a shift, occasioned by the rise of 'social media entertainment'. A proto-industry has been formed by new digital platforms that are defined by intense interactivity with content and the community that consumes this content. This is 'communitainment' — a term coined by professors Stuart Cunningham (of Queensland University of Technology) and David Craig (of University of Southern California).
Having interviewed executives at platforms like YouTube, Facebook, Twitter, and Snapchat, and content creators like Rhett and Link, Hank Green, Ingrid Nilsen, Freddie Wong, Prof Stuart and Prof Craig were in India, to deliver a talk at the Godrej India Culture Lab, on this new phenomenon. Excerpts:
How did you get interested in the subject of "communitainment"?
Prof Craig: Stuart wrote a book on digital distribution two years ago and this led him to LA to conduct some research about YouTube and content creators. That's where we partnered up. It became clear that this space, these content creators, and platforms had rapidly emerged to become their own industry. So we set out to try and map this new industry, which we call social media entertainment but for short — Communitainment.
Is there an incident that you can trace the 'start' of the communitainment concept to? A moment in collective history/culture where you can say, this was communitainment at work?
Prof Craig: The origin story has got to begin with the launch of YouTube in 2005. From the minute YouTube was launched, content creators emerged posting original entertainment native to the platform. But it took about five years before creators, platforms and advertisers came together which helped spark the industry. In 2009, YouTube began to pay content creators through shared advertising revenue. But 2011, they actually launched content channels. By 2013, content creators were creating their own brands on YouTube, Twitter, Instagram and now Snapchat.
Would it be correct to say that communitainment is about three factors — community, communication and entertainment — coming together?
Prof Stuart: Communitainment stands for four different facets of this industry that operate in tandem with one another. Starting with communication platforms which we call social media, followed by communitainers creating content, which describes unique genres of content, unique practices, unique voices. The third factor is called commodification, which describes traditional and new forms of monetisation. For example, advertising and subscriptions, but also fan funding. The last category is community which describes the fans, but also the new forms of cultural representation, and new wave of media globalisation.
How might big entertainment industries like Hollywood in the West, or Bollywood in India, be impacted by communitainment?
Prof Craig: This new industry will co-evolve alongside traditional media industries. Films still get made, stories still get told, in many different forms on many different platforms. What is vitally different here is this is not only a media industry, it is also a communication industry.
Your fieldwork has taken you to places like India and China as well, and isn't just restricted to the West. I wonder if there might be any India-specific findings that you might share with our readers
Prof Stuart: We have been in India for one week, but we have had 17 interviews. But there are three preliminary findings: Although India has a huge population of young people, when a greater percentage of people have access to the internet, this industry will explode. Secondly, the first wave of content creators in this space have been professional creators who have been denied access to Bollywood and television. For example, indie music, standup comedians, etc.
Some writers have compared modern journalism to communitainment – this was with specific reference to the Casey Anthony trial, and the News of the World hacking case...
Prof Craig: We refer to entertainment not as anti-news, but rather as a communication strategy for engaging audiences. We don't make a strong distinction between news and entertainment, in the same way traditional industries have. When people go on YouTube or Facebook, they see news items followed by memes, followed by cats on pianos.
What are the some of the aspects of communitainment that you're really interested in exploring going forward?
Prof Stuart: The really interesting aspects are about the new voices that we are convinced will find ways to access and to develop communities of interest on these new platforms. We are firstly interested in the new voices. We are not so interested in the platforms simply as amplifiers of established media figures. So our research is going in the direction, after studying the US scene very closely, we now want to understand communitainment in its global dimensions and dynamics. Because we are convinced that the opportunities for people in many countries, dozens if not hundreds of people around the world, are yet to be realised.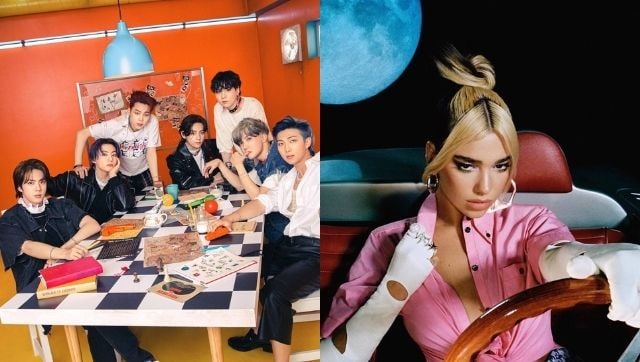 Arts & Culture
A lot of the current discrepancies would be easily clarified if the IM told us exactly how many streams at least the top ten tracks have during any week, the weightage given to paid to free plays, and why certain catalogue titles are allowed to chart while some aren't.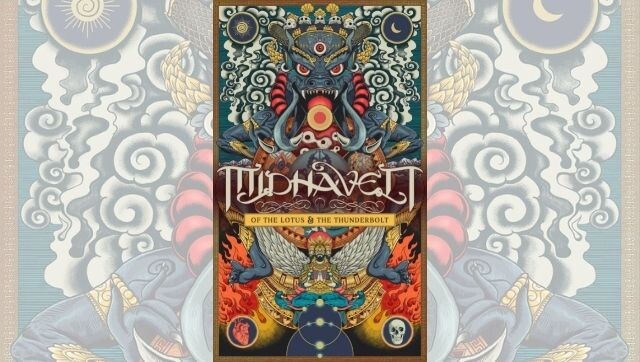 Arts & Culture
This notion of time being infinite and circular, of everything repeating itself, is the core concept around which the metallers have built their latest album Of The Lotus & The Thunderbolt, using music to explore their curiosity.
India
The country has fallen to the 140th position out of 156 countries by sliding down 28 places in the 2021 Gender Gap Index, which employs parameters such as economic participation, political empowerment, health, survival, and education to determine the positions of various countries on its list.