Claus Meyer, culinary entrepreneur and activist, on elevating cuisines, diversity of Indian food
Claus Meyer has been a culinary force to reckon with internationally. Before his maiden trip to India, he takes some time out to share some insights on his culinary journey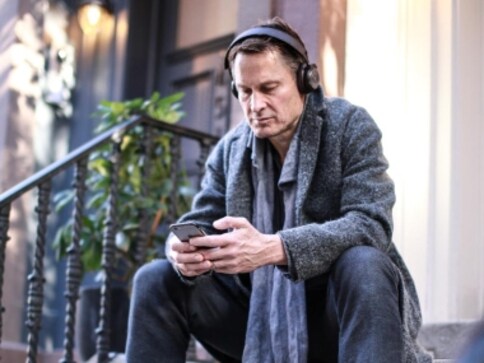 Being passionate about elevating his cuisine has seen Claus Meyer become a culinary entrepreneur, food activist, cookbook author, professor and TV host. He is credited with being the force behind, and writing the manifesto for the New Nordic Food Revolution and philosophy, through which he not only challenged conventional thinking in agriculture, food production and cooking, but inspired an entire generation to experience and appreciate local Nordic produce.
He is the co-founder and co-owner of the two-Michelin star Noma in Copenhagen, which was named among The World's 50 Best Restaurants for several years. From an indigenous food movement in Bolivia to being the main sponsor of the Melting Pot Foundation that runs food schools in Danish prisons, Claus's passion for food has seen him work on several inspiring projects. In June 2016, Meyer opened the Great Northern Food Hall and Agern restaurant in New York, bringing culinary concepts, flavors and ideas from the Nordic countries to the United States, all the while retaining local ingredients in line with the New Nordic philosophy.
Claus Meyer was in New Delhi as a speaker at the third edition of the Tasting India Symposium at the India International Centre. While sharing insights on his culinary journey, business as well as philanthropic ventures, he took some time out to talk to Firstpost.
How would you summarise the work and the achievements of the New Nordic Food Manifesto and how do you perceive its achievements?
Very, very few interesting things in the culinary arena had anything to do with Scandinavian landscapes, history or soul. There was absolutely no Nordic cuisine back in 2003. The New Nordic Food Manifesto succeeded in communicating a vision that every important stakeholder could relate to and thus marked the beginning of what became a transformation of avalanche proportions.
What were the main challenges in getting people interested in working towards a common goal of elevating a cuisine?
We needed a few signature projects, lighthouse initiatives so we worked a little to get them. Otherwise, it was all pretty seamless, probably because the potential was so evident and also the timing was right.
From a global perspective, what is the importance of being in tune with indigenous cuisines and ensuring they live on?
We can learn something from every single indigenous cuisine, they all have a story to tell whereas we can't learn much from a McDonald's. The loss of an indigenous cuisine is like losing an alphabet or an endangered species.
What is the kind of contribution that people in the culinary world and restaurants can do to ensure indigenous cuisines endure?
They can provide hospitality and delicious food that is out to this world. They can decide to work for purposes outside the realm of their own restaurants in which case they may become sources of inspiration outside of their own industry. The world needs it.
This is your first visit to India, is there something specific on the agenda. Perhaps in association with the Tasting India Symposium which presented The Indian food Manifesto at its last edition?
I am super curious to learn about the diversity of Indian food first-hand and understand the wide culture of the country through its various cuisines. The Tasting India Symposium is going to be a big part of this learning for me.
For a country like India where indigenous cuisines vary every 100 kms, the sheer diversity can be a challenge to document and preserve, let alone elevate. There are independent efforts across the country today by passionate people and organisations, how would you suggest they work it out cohesively?
I am certain that there is a common ground, something uniting Indian micro cuisines. It's important to define that common ground first, in order to preserve and elevate the cuisines and also to work out the 'why'.
Between the beginning of Noma and the beginning of Agern in New York, how has your approach to presenting food changed perhaps? Lessons learnt and approaches evolved along the way?
It's been a long road from Noma to Agern and I have realised that I am a little allergic to overthinking food and menus that are too calculated.
You have worked on food in so many ways – through your books, shows, through restaurants like Noma and Agern… but if you were to tell someone what food means to you, what would you say?
Love. Food cannot be described in any other way.
Being the creator of the New Nordic Food Manifesto, creating Michelin restaurants, being a culinary activist, what does it take to continuously evolve, meet with the challenges and get things done – what motivates you?
If I get the impression that I can make a real difference and have a true impact with my food and my initiatives – that's what motivates me and keeps me going.
What do you do outside the culinary world, in your free time, with family or on your own?
I am the co-owner of a soccer club in the second best Denmark national league, so soccer takes up a good amount of time in my life. Playing tennis and badminton are also sports I love playing. I travel with my family and also I cook at home on most days.
What next on the cards for you?
Every day is a new challenge, so let's see what comes my way in the future.
Opinion
The easier availability of wheat and rice and the downmarket image of millets have resulted in even health (and the planet) conscious urbane Indians remaining mostly unmoved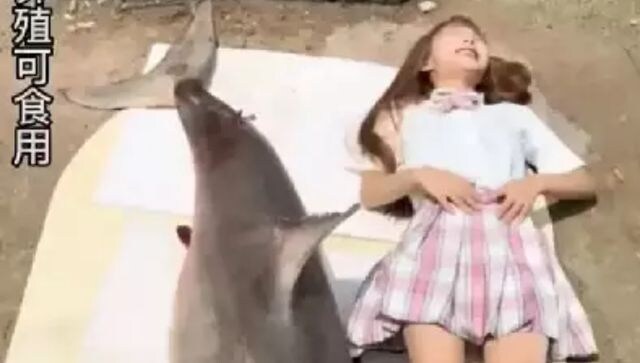 World
The great white shark was reportedly bought for 7,700 yuan ($1,141) on the shopping website Taobao, which is owned by Alibaba
World
Nearly 2 billion people — or almost 45% of people living in Asia — cannot afford healthy diets, contributing to problems with anemia and obesity as well as hunger