An acrobat swings across the stage, a troupe of dancers bust hip-hop moves, and a singer is added to the mix, too: This is one single scene from entertainment juggernaut Cirque du Soleil's debut production in India, titled Bazzar. It has been two years in the making and it features classic and contemporary circus aspects, along with a uniquely Indian element — a Mallakhamb act.
Bazzar will tour over 400 cities, but it is evident that Cirque du Soleil has invested heavily in India because they have chosen to premiere it in Mumbai — a first for the company, which has always held its premieres in Montreal, Canada, the country where it originated. Daniel Lamarre, CEO and president of Cirque du Soleil, says that the decision to come to India came before the choice to stage Bazzar. "We've been waiting to come here forever... We felt this was the right time, and the next step was to find the right local partner who was confident we could sell enough tickets at the right price to justify our presence here." It was in the course of this conversation that Cirque and its partner in India, BookMyShow, decided to develop this show.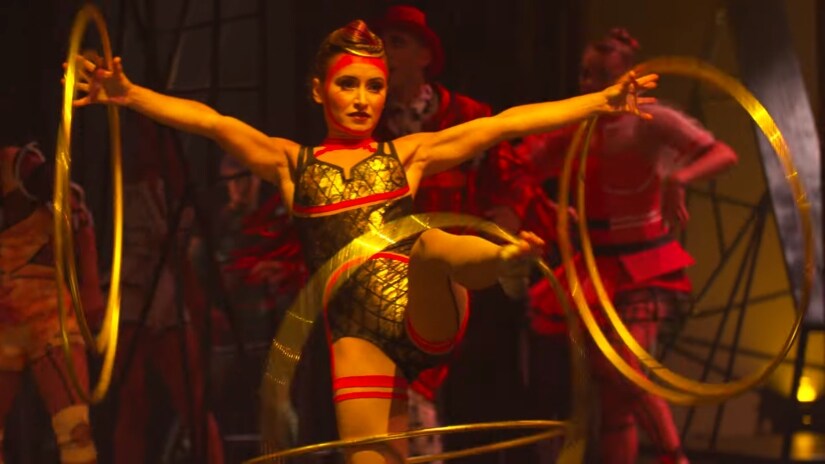 Those who have watched Cirque's shows abroad at places like Las Vegas know that they are characterised by the sheer quality of performances and the scale of the shows. This production is no exception and will witness the building of a 'Big Top' tent where the performance will be held. In a sense, Bazzar is an homage to the roots of the entertainment company, which was started 34 years ago by two former street performers. It tells the story of a maestro and his team members, and how they go about staging a show. "What makes it interesting is the clash between the maestro, a character who has physical comedy, and the 'floating woman', an acrobat who is the trickster character that tries to undo anything the maestro tries to achieve. Bazzar also plays with time, because it starts and ends in the same way," explains Susan Gaudreau, the director and writer of the show. It is an exploration of what the great process is, she adds.
On display will be several styles of dance, including hip-hop, contemporary and classical ballet, as well as two musicians and a singer. "I think there was a subconscious influence of Bollywood, because there's a lot of dance in Bazzar. I have six dancers, and each is different. This was a deliberate choice. The music is foot-stomping; it's music that you want to dance to. I told my artists, 'You are you, and the story will follow a characterised version of you,'" says Susan. The acrobatic acts include trapeze, duo roller skate, contortion and aerial rope, among others.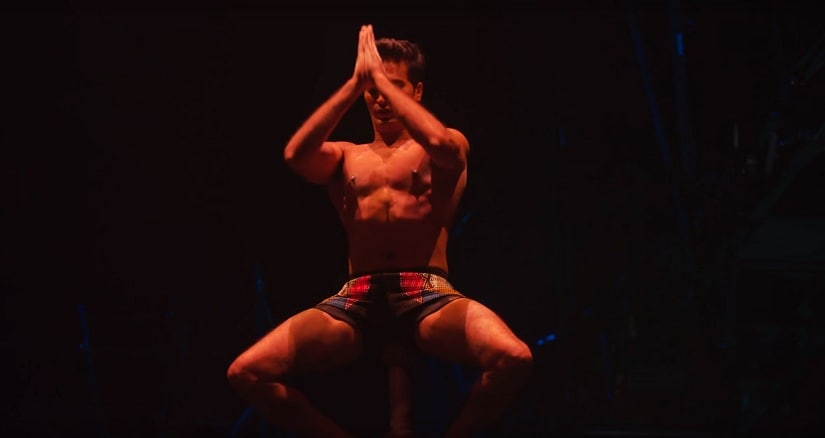 Mallakhamb will lend an Indian flavour to the show. Susan and her team were looking for an art form that Cirque had never featured before, when they found Mallakhamb. "We were looking for that special something, and since we were in India, we thought of Mallakhamb. But I wanted to ensure that it was done the right way. So I'm honouring it but giving it a 'Cirque twist'." Rajesh Mudki, a known Mallakhamb artist, will be performing an act that he has created himself, which has been infused with dance by Susan and the acrobatics choreographer. Rajesh is one of the two Indian performers in this show; funnily, the other is also called Rajesh.
Though they have used this art form and they are certain Bazzar will appeal to Indians because of its themes, Susan asserts that she did not modify the story to suit Indian tastes. "Cirque's shows are universal in their appeal. This show, in particular, is eclectic and young, and will appeal to people across age groups."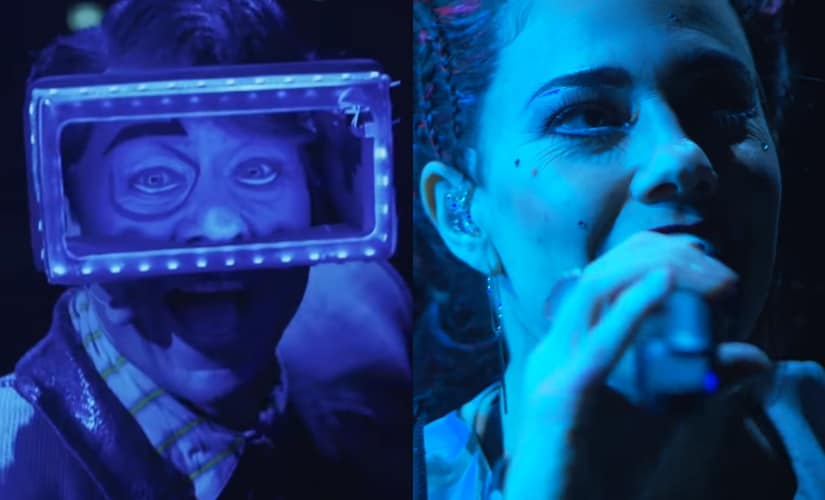 What makes Bazzar so grand is also its primary challenge — the scale of the production and the number of performers. With a cast and crew of 62 people, of whom 22 are acrobats, Susan has her hands full. She calls the show 'a huge machine'. She says that a lot of thought went into it before they could even get down to rehearsing. "We have a huge team of designers, a costume department, a wig department, and a shoe department. Before we could even create the Big Top, there was a huge production phase, from the inception to pitching the idea, to choosing the right designers and casting team, to the visualisation. It's a step-by-step process."
Undoubtedly, the Big Top itself will be one of the biggest attractions. It is 62 feet high and 41 metres in diameter, and is actually smaller than the regular size of tents used by Cirque. It offers a 300-degree view of the performance. "There are virtually no bad seats. It has been designed such that wherever you are sitting will feel like the centre of the stage," says Daniel. Bazzar promises to be an immersive, intimate experience. "When you work with a 300-degree stage, it is a challenge. But the result is that the artists are in your face, you can feel their movements and expressions!" says Susan.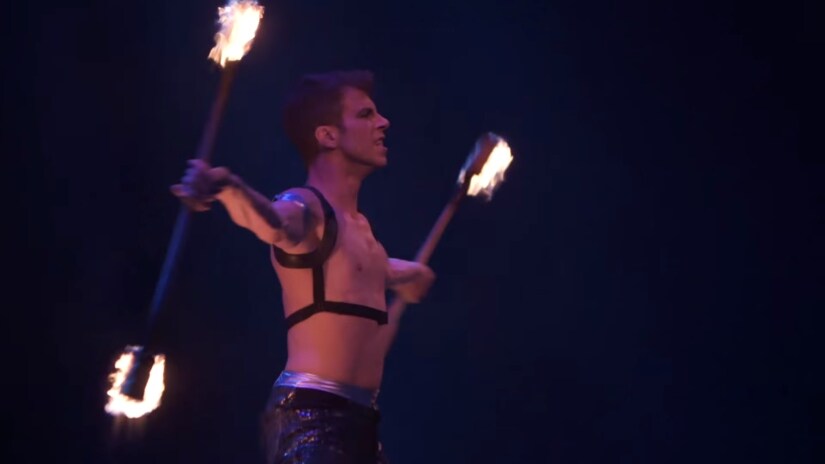 When asked if he was worried that Indians might take some time to warm up to the idea of a Cirque show, Daniel said that he thinks of this as a challenge. "It is our responsibility to go to people. In our genes, we are street performers. And street performers go to the public, they don't wait for the public to come to them. The only thing that has changed is that the street is now online, on social media." Will Cirque du Soleil stay in India? Daniel says that in any new country, the company first tests the waters with four to five touring shows to know if there is an audience for a permanent show, so it depends on the success of Bazzar and the productions that follow.
The unmissable part about Cirque du Soleil is the diversity in terms of both performers and content. Daniel says that over a dozen languages are spoken by the people who work on Cirque's productions, and that every time the company visits a new country, it is influenced by its culture, which will manifest in a future production, just as Mallakhamb has in Bazzar. He says, in no uncertain terms, that they are looking for Indian talent. Susan narrows down the selection process of new candidates to two factors, "As a director, I'm looking for two things: the 'it' factor and a sense of humanity, the ability to connect with the audience and make people feel something."
Bazzar will be staged in Mumbai from 15 November and in Delhi from 25 December
All images are Youtube screenshots
Firstpost is now on WhatsApp. For the latest analysis, commentary and news updates, sign up for our WhatsApp services. Just go to Firstpost.com/Whatsapp and hit the Subscribe button.
Updated Date: Aug 29, 2018 16:17:09 IST