Christian Louboutin: You have to be blind not to be influenced by the vividness of India
Luxury footwear designer Christian Louboutin spoke with Firstpost on a recent visit to Mumbai, about his iconic red soled shoes, creative inspirations and more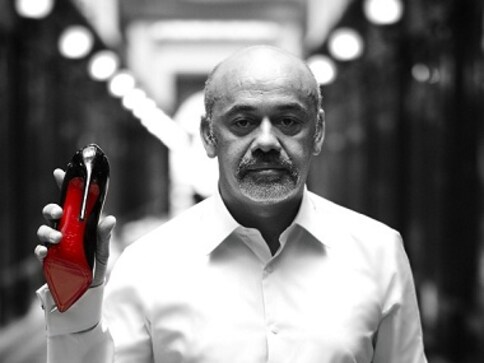 "Everything starts from a drawing for me," says luxury footwear designer Christian Louboutin about his creative process. "I just let it go from there. I'm not occupied by technique; even though sometimes the drawing can look crazy; I let the technique come after. I give pure freedom to my drawing before giving in to technicality of the designing process."
Louboutin, who was in India for the Jio Mami 18th Mumbai Film Festival, was part of a panel discussion on 'Fashion in Films' with designer Prabal Gurung, filmmaker Karan Johar and actress Katrina Kaif; Louboutin talked about his love for fashion, Bollywood — and of course, shoes.
A pair of Louboutins, with their lacquered red soles have become identifiable the world over; they carry with them an air of sophistication and an intricate amount of detailing that are still unmatched. Firstpost sat down for a chat with the Paris-born designer after his panel discussion, and he held forth on his love for detail. "My father was a carpenter," said Louboutin. "So from the youngest age, I was educated about looking at quality along with the detailing of an object. Coming from that background, it is almost inherent for me to have an eye for details. That's how I work. It comes from my family, it's heritage."
His passion for women's shoes is of course very well known. He has previously been quoted as saying that he's gone "from designing for a woman that likes to be dressed to designing for a woman that likes to be undressed". But the little known fact is, along with shoes, landscape designing is also interesting to Louboutin. For a brief period beginning in 1989, Louboutin delved into landscape architecture, designing gardens and writing articles for Vogue Paris. Since then, he has been equally passionate about landscape design along with designing shoes.
He says, "Landscape design is a beautiful form of art. And also it goes with my belief that there is a god in people. For me landscape design in proof that the biggest form of art is coming from people. Landscaping is very moving. That's what I love about it. You think this beautiful piece of land has been made naturally, but actually it's planned. It's man-made. That's the beauty of it... It's so much more than architecture. The preconceived idea is that it's always been there. But the reality is that it has been designed by people."
Louboutin's designs are also well known for incorporating local inspirations and elements: whether it's the wooden, handcrafted shoes inspired by his time in Bhutan, or a Bollywood poster collection inspired by Mumbai. He believes travel is a strong influence on his work. He elaborates, "Everything that you look at is going to be an influence in your work.  And if you are not completely closed in yourself, you are definitely looking at things which go into your filter of memory and it shows in your designs."
"Especially if you are in India, you cannot be blind. There's nothing you can do. It's irresistible," he says.
He also tells us about his quirk of picking up memorabilia from his travel destinations. "My travels from Paris are really hard, because, in one sense I have to make it a point to travel light. I travel with an almost empty suitcase, and as a ritual I pick up something from the place I am travelling to. I don't remember coming back from a place I without picking something that reminds me of the flavour of the place."
He jokes, "If I am in a resort I will come back with coconuts or even potted plants!"
Louboutin's connection to India started with him spending a year in Rajasthan in his teens, and later debuting a shoe line inspired by Bollywood film posters as mentioned earlier. The designer likes to pick up knick-knacks from India too, and has a favourite: "I bought a lot of fake jewelry in India. I really like the Mughal sort of jewellery. I would give it to my friends, to everyone back in Paris. And the best part is, after all this, it still looks good. "
Other than his famous footwear line and landscaping passions, Louboutin has also had several iconic creative collaborations. His 2007 collaboration with David Lynch, titled 'Fetish', is an exhibition of his shoes in Lynch's photographs as erotic sculptural objects including ballet pumps made vertical by an impossible heel, or shoes with heels projecting inches beyond the sole. He tells us the Lynch collaboration was his most memorable one. "I really adore his movies. I was actually prepared that he would say no for the collaboration when I approached him. But since I know him so well, I thought why not ask, since the collection was going to be inspired by his work. It made more sense than telling a photographer, 'this Lynch colour', 'this Lynch idea'," says Louboutin.
"It is my most memorable collection because I got a chance to work with a genius and because working with him is so easy. He does what he does with such little needs. He will bring two girls, I choose one girl, there will be one assistant and two people for the camera and and he will say, 'let's go for it'. He proves to you that you can be the biggest genius, most famous genius, but you don't entirely need so many people around you," he adds.
Ask the designer about his favourite pair of shoes from history, and he names a pair of black suede pumps that belonged to the 1930s American actress Mae West. "They are very fascinating." he says. "They are pumps with the prerequisite heels, and then there is also a platform under. So there is a shoe put over the platform. Shoe put on a tablet. So when she was not walking in them, she was  always standing on a tablet, which she would use to look tall!"
Loboutin professes a fondness for all things Bollywood. "It is very vivid cinema," he says. "Also the thing is that I also love musicals, and sadly after the 60s we hardly ever had musicals in the western movies, and France also doesn't have many musicals. So I love this brand of cinema for the simple fact that it is very colourful; but also because it is a musical with dancing."
His favourite Indian filmmaker happens to be Satyajit Ray. He tells us how he was absolutely stunned when watched Ray's film Devi (1960). "I don't have a favourite Ray film as such. How can you choose from the likes of Pather Panchali (1955), Ghare-Baire (1984) and Charulata (1964)? They are all equally beautiful." 
So if he had to ever change the signature red sole of his shoes, what colour would he choose? He mulls on that for a while, and then concludes, "Red again. Matte Red. I would stick to red but I would just make it shiny or (give it) a velvety finish."
Entertainment
Here is how the war between Meghan Markle and Kate Middleton over fashion designer Erdem Moralioglu's outfits started.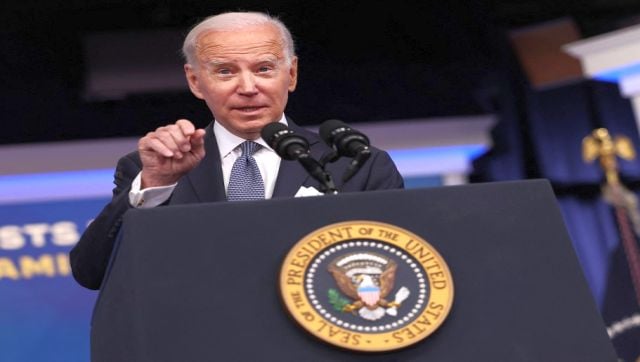 World
A US lawmaker has introduced a legislation in the US House of Representatives that seeks to terminate Pakistan's designation as a major non-NATO ally, and require annual certification from the president with certain conditions for Islamabad to be given such a designation
Entertainment
Due to the subsidised budgets as per our contracts, the shortfall eventually got covered," the filmmaker added.